DRX's Yu "BuZz" Byung-chul is best known for his mastery of French sentinel Chamber. But he's also proven to be equally dangerous on Killjoy, the tenacious German genius whose tech arsenal is a perennial thorn in her opponents' sides.
Against Maru Gaming in the VCT Korea Stage 2 Challengers playoffs grand final, DRX came out on top with a clean 3-0 sweep.
DRX won by comfortable margins on Split and Haven, but they absolutely dominated on Ascent with a 13-3 scoreline. While Maru looked like they might get on the board after taking down four DRX players, DRX BuZz stole the round from right under their nose with an insane 1v4 clutch.
---
---
DRX BuZz wins a 1v4 against Maru Gaming on Killjoy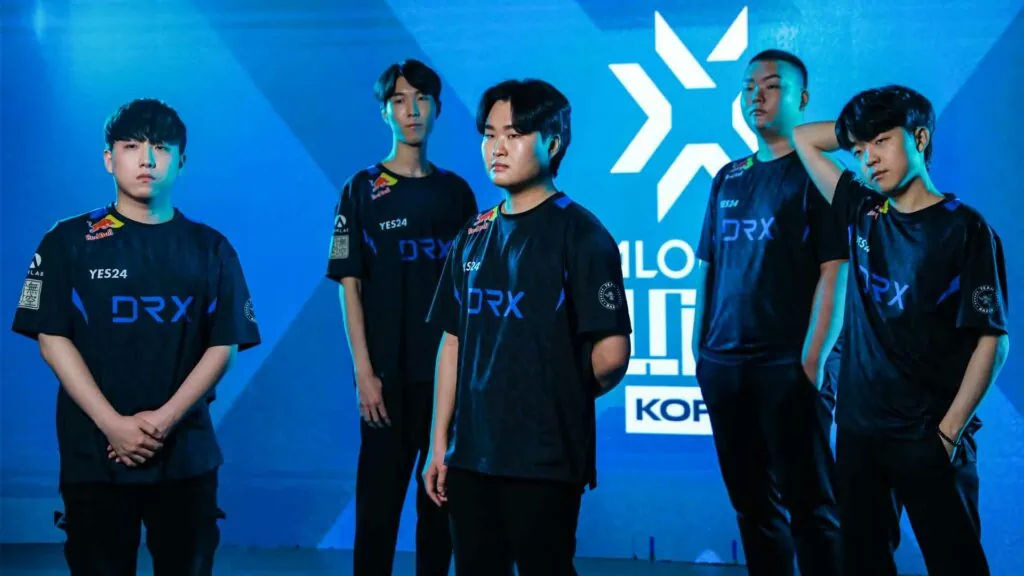 DRX entered the round with just Spectres and a Sheriff, playing for the bonus after winning the opening two rounds.
However, Maru Gaming had the firepower advantage, having fully bought with Vandals and Phantoms. A DRX rush onto B site was quickly shut down, after a well-placed Fade Haunt at B Main gave Maru all the information they needed.
Four DRX players fell in quick succession when they attempted to rush onto the site, leaving BuZz stuck between a rock and a hard place at Boat House.
BuZz had managed to find a kill on Kim "Chibab" Young-hyun, picking up his Phantom to level the playing field. He came out on top against two Maru players who tried to swing him from B Stairs, which meant he was now in a far more winnable 1v2 situation.
---
---
But with the spike dropped on site and two Maru players watching it, BuZz had to figure out a way to force a favorable engagement.
He first deployed Killjoy's Turret at the bottom of stairs, which provided the information that there was a player to his left. That spot can be wallbanged from Boat House, and BuZz proceeded to do just that, taking down an unlucky Park "Moves" Jun-seo.
With just one point left to his ultimate, BuZz retreated to B Main to collect the ultimate orb and activate Lockdown. From the left of the boxes at B Main, Lockdown covers the entirety of B site, which meant that Kim "NakJi" Sang-hyeop had to leave the site in order to avoid getting detained.
BuZz was holding the angle for the cross, taking down NakJi as he ran out into the open.
Ascent is one of the few maps where BuZz does not play Chamber, and it is clearly evident why. Compared to Chamber, Killjoy's utilities lend themselves far more readily to site executes and retakes, and she can also watch the entirety of B Main with her Turret or lock down B Lane with her Nanoswarm grenades.
The kings of Korea are now headed to Masters Copenhagen, where they will be hoping to improve on their 5th to 6th finish at Reykjavik.
READ MORE: The best agent composition to play on new Valorant map Pearl