DRX duelist Goo "Rb" Sang-min may not always top the scoreboard with big numbers, but he's exactly what his team needs him to be.
When going up against EMEA third seed FunPlus Phoenix in the Group B decider match at Masters Copenhagen, Rb was instrumental in his team's 2-1 victory, helping them secure their spot in the playoffs.
On Fracture, FPX's map pick, the Korean powerhouse took a leaf from Masters Reykjavik champions OpTic Gaming's book, putting the 20-year-old on Neon.
He used her sprint and slide to pressure the CIS team with relentless aggression, showing how she can be used to take space incredibly effectively. While he finished the map at the bottom of the scoreboard on his team with a modest 13/13/7 KDA, there was no doubt that he had the most impact on the game.
---
---
DRX Rb shows what Neon is really good for on Fracture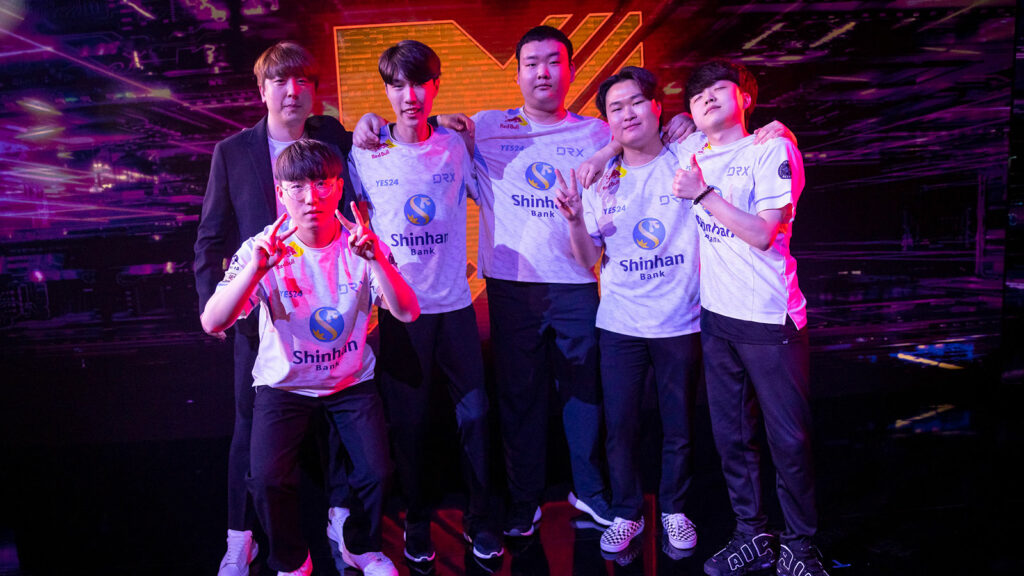 Starting out on attack, DRX quickly ran ahead to an 8-2 lead, using Rb's Neon to consistently secure control of B Tower and kill the lone defender there.
Fast Lane blocked off vision from Canteen, allowing Rb to sprint across the site and swing the defender holding Tower. The Relay Bolt stun also provided an additional advantage, and FPX were unable to counter Neon's speed and unpredictable movement.
---
---
With nifty jump peeks and deft use of the Filipino speedster's slide, Rb was even able to outmaneuver Ardis "ardiis" Svarenieks on the Operator, even when the FPX player was holding the correct angle.
A missed Operator shot at Arcade in Round 8 proved costly, allowing the DRX duelist to crack open the B site with two kills.
---
---
Wherever he went, Rb brought with him pure chaos on Fracture. In Round 12, he again stopped ardiis from landing any Operator shots, even though the Chamber player seemingly had A Main locked down.
A series of haphazard, zigzagging jumps with her Overdrive ultimate activated delayed ardiis long enough for Kim "Zest" Gi-seok to take him down, once again giving DRX the man advantage.
---
---
Of course, Rb wasn't alone in his executes. Zest's Fade was nearly always close behind, utilizing a combination of Prowler and her Nightfall ultimate to give Rb an advantage in his next engagement.
This is a team with one of the highest KAST (Kill, Assist, Survive, Trade) percentages across the board, which means they hardly ever put a player in a position where he cannot be traded.
Rb's playstyle was not without its risks. He had the highest number of first deaths on his team at four, unsurprising given that he was almost always the team's first point of contact with the enemy.
But in more ways than one, he also perfectly epitomizes the role of a duelist — fearless, unrelenting, and unconcerned with dying, as long as he creates an opportunity for his team.
READ MORE: New smurf detection feature makes sure you don't get stomped by Radiants