VCT Stage 1 Masters Reykjavik 2022 has borne witness to some heart-stopping storylines, alongside the thrilling rise of several underdog regions like Brazil, Japan, and APAC.
Several new agent compositions also stood out on each map, thanks to a recent rework of the game's controller agents that unseated Astra and Viper from the top of the totem pole.
While fast-talking British duelist Phoenix didn't see the light of day at all in Iceland, Yoru, Reyna, and Neon found considerable success as unexpected pocket picks.
Here's a breakdown of the most popular Valorant agent compositions on each map at Masters Reykjavik 2022.
---
---
Best agent compositions on every map at Masters Reykjavik 2022
Ascent – Jett, Sova, Omen, KAY/O, Killjoy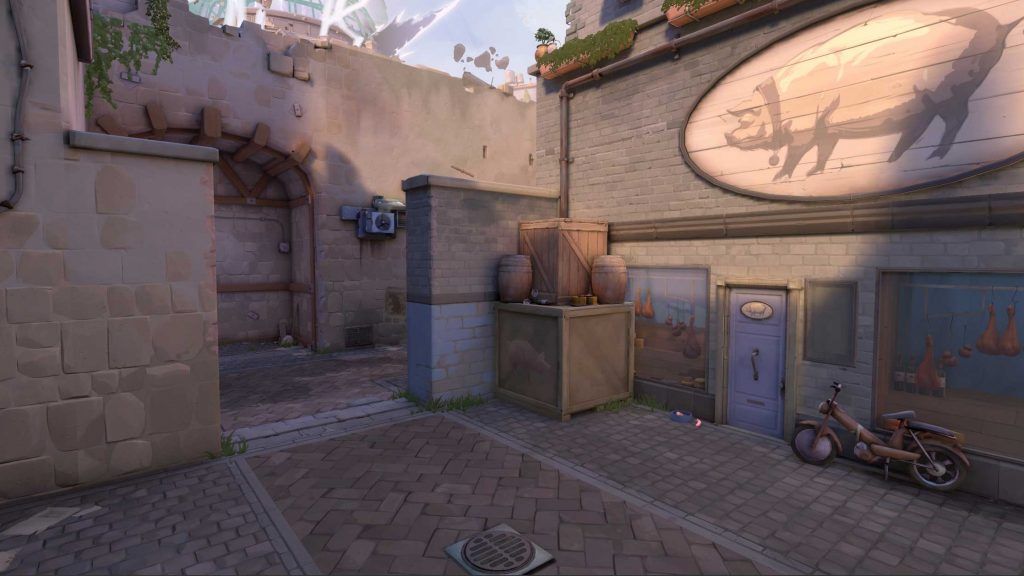 | | |
| --- | --- |
| AGENT | PICK RATE |
| Jett | 100% |
| Sova | 100% |
| Omen | 79% |
| KAY/O | 71% |
| Killjoy | 75% |
This agent composition hasn't changed much on Ascent, even when compared to before the Astra nerf. Omen has found his place on the Venetian map once again, but the core of Jett, Sova, and Killjoy was picked by nearly every team who played Ascent in Iceland.
Even Paper Rex, a team known for its potent double duelist compositions, stuck to the aforementioned single duelist lineup. Korean powerhouse DRX was an exception, however, as they ran Chamber, Skye, and Astra instead.
Killjoy remains an exceedingly strong pick in locking down B site, while her Nanoswarm grenades and KAY/O's FRAG/MENT provide plenty of post-plant utility to play off. At the same time, the multiple vantage points for an Operator on defense make Jett a crucial pick as well.
---
Icebox – Jett, Sova, Viper, Sage, Chamber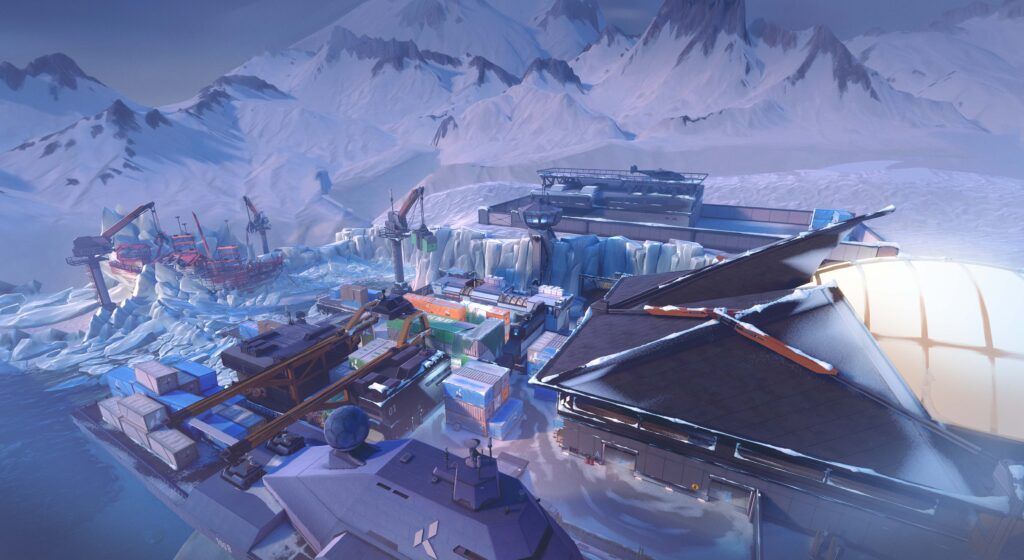 | | |
| --- | --- |
| AGENT | PICK RATE |
| Jett | 79% |
| Sova | 100% |
| Viper | 100% |
| Sage | 96% |
| Chamber | 58% |
Sage may not see much use on other maps, but she is still absolutely essential on Icebox. Jett, Sova, Viper, and Sage comprise the fundamental building block of any Icebox composition, while the fifth agent mostly comes down to a choice between Chamber, KAY/O, or Killjoy.
Masters Reykjavik champions OpTic Gaming was a noteworthy outlier, running a zero duelist composition with KAY/O in place of Jett.
Sage's walls continue to prove useful on both attack and defense, helping players block off key sightlines to plant or defuse the spike. Meanwhile, Viper's Toxic Screen wall is still the most effective at denying vision when attacking, which is why she is picked over dome smokers like Brimstone or Omen.
---
Split – Raze/Jett, Sage, Omen/Astra, Skye/Breach, Cypher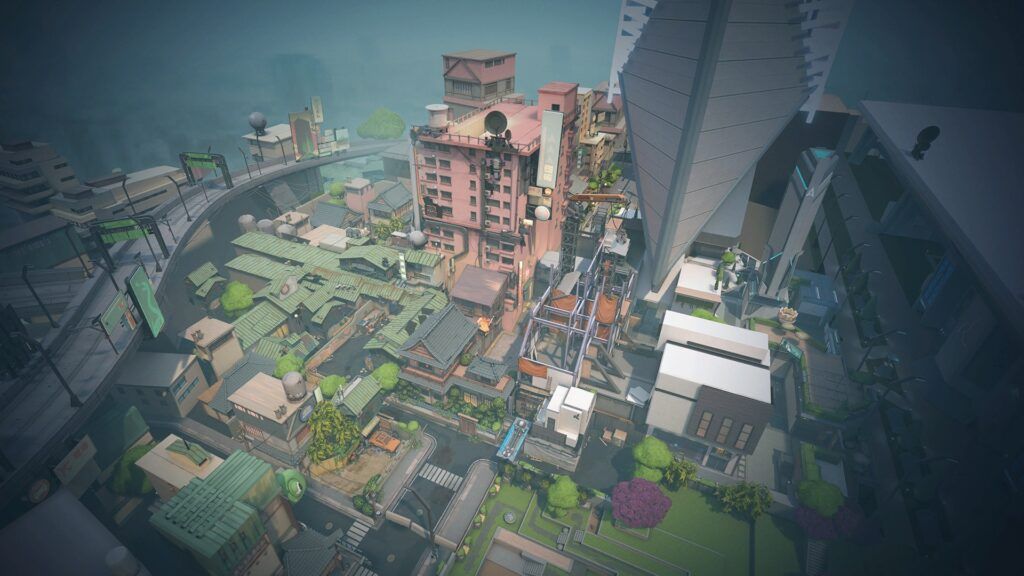 | | |
| --- | --- |
| AGENT | PICK RATE |
| Raze | 80% |
| Jett | 40% |
| Sage | 90% |
| Omen | 50% |
| Astra | 50% |
| Skye | 45% |
| Breach | 35% |
| Cypher | 40% |
Split was one of the maps where the agent composition varied the most. Each team had their own unique composition, although Raze, Sage, and Omen remained the most popular picks by far.
Raze is favored over Jett because her Paint Shells grenades and Boom Bot are excellent for clearing narrow spaces like Vents, Screens, and A Elbow. At the same time, Sage's wall is the perfect tool for denying space at mid on defense, forcing opponents to fight for every inch of control.
Omen has also replaced Astra as the preferred controller, although some teams like OpTic Gaming, Zeta Division, DRX, and Team Liquid continued to run the Ghanaian agent.
---
Haven – Jett, Omen, Skye, Breach, Killjoy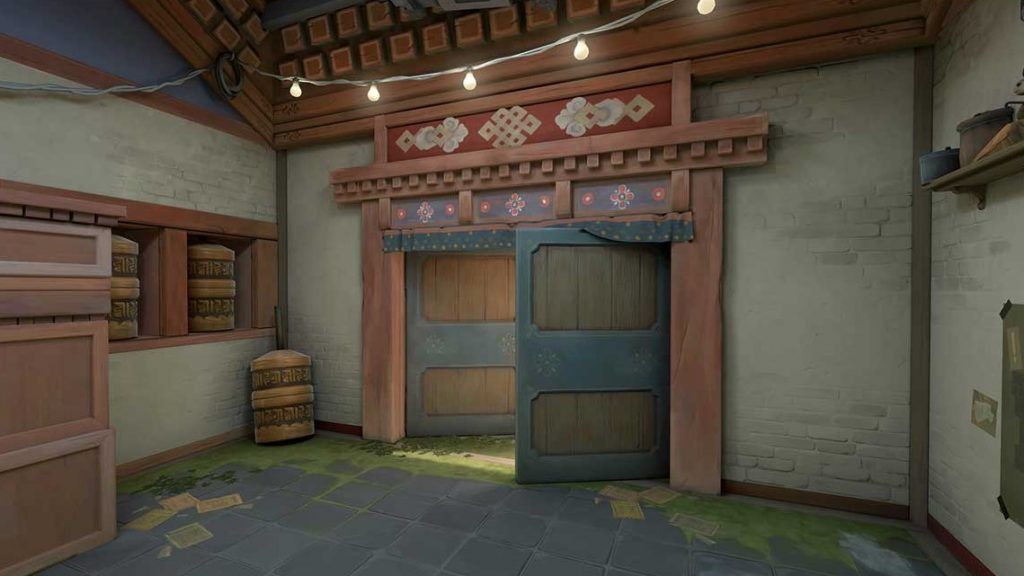 | | |
| --- | --- |
| AGENT | PICK RATE |
| Jett | 83% |
| Omen | 78% |
| Skye | 78% |
| Breach | 67% |
| Killjoy | 50% |
Sova appears to have fallen out of favor on Haven, with teams preferring Skye and Breach as initiators instead.
Skye's Trailblazer can clear dangerous angles like A Short in the same way as Sova's Owl Drone, while still providing additional pop flash utility to help her team push sites. Similarly, Breach's Fault Line stun and Flashpoint blind can push opponents off angles very effectively.
Killjoy's defensive utility is crucial since there are three sites to hold in Haven, but some teams like OpTic opt to run Chamber instead. Chamber's Trademark traps let teams maintain a presence on the opposite end of the map, a big plus on a map the size of Haven.
Finally, Omen is vastly favored over Astra after patch 4.04. With just four stars now, Astra struggles to have enough smokes to account for mid-round rotations on Haven and still support her team with Gravity Well and Nova Pulse.
---
Fracture – Breach, Chamber, Brimstone, Viper, Jett/Raze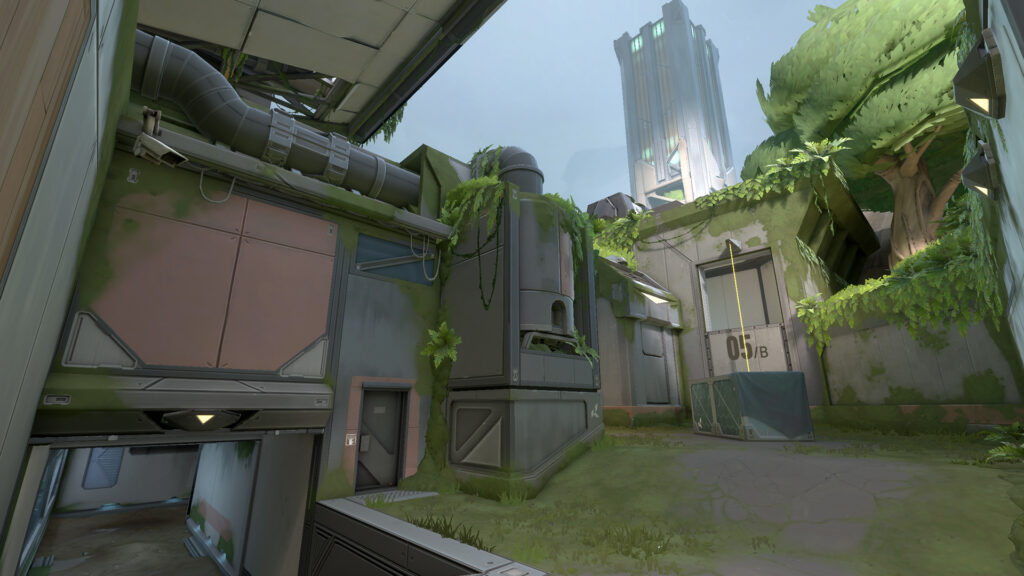 | | |
| --- | --- |
| AGENT | PICK RATE |
| Breach | 94% |
| Chamber | 81% |
| Brimstone | 69% |
| Viper | 44% |
| Jett | 38% |
| Raze | 38% |
Breach, Chamber, and Brimstone comprise the main cast of most agent compositions on Fracture. On the other hand, Skye and Sova get no love at all on the Kingdom research facility, with no teams running either agent.
Breach's Fault Line stun is indispensable when taking areas like A Main, and Ninjas in Pyjamas noticeably struggled against Zeta Division without Breach. They were unable to push Zeta's Operator off a powerful angle locking down A Main, allowing Koji "Laz" Ushida to find crucial kills.
Meanwhile, Chamber's Trademark traps are vital in watching the flank from both sites. They never deactivate, no matter where Chamber is, so attackers always have information about which side they're getting pushed from.
Brimstone is the most popular controller by far on Fracture. He is also often picked together with Viper in double controller compositions, allowing for even greater control over Fracture's multitude of crisscrossing sightlines.
While OpTic found considerable success with Neon on Fracture, notching a 100 percent win rate at Masters Reykjavik 2022, few other teams have figured out how to utilize the electric speedster as effectively.
---
Bind – Raze, Skye, Viper, Brimstone/Astra, Sage/Chamber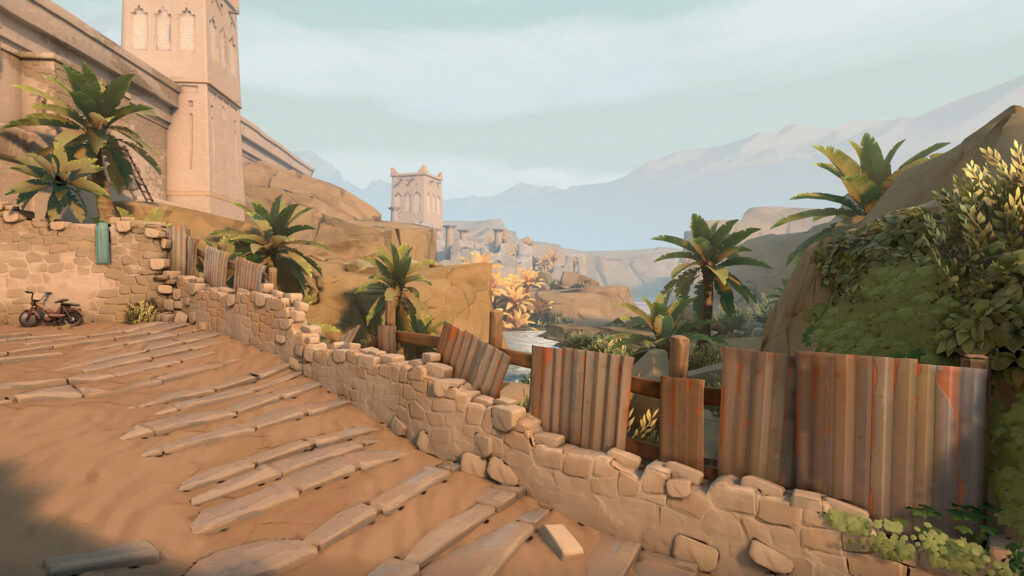 | | |
| --- | --- |
| AGENT | PICK RATE |
| Raze | 100% |
| Skye | 100% |
| Viper | 83% |
| Brimstone | 50% |
| Astra | 33% |
| Sage | 33% |
| Chamber | 42% |
Bind is the one map where Jett did not see any use at all. Instead, explosive duelist Raze was the go-to pick, with a 100 percent pick rate across the board. Her ability to clear enclosed areas such as Hookah and Lamps with her Paint Shells grenades allows teams to force opponents back more easily than Jett.
Raze is joined by Skye and Viper, comprising the base of nearly every agent composition at Masters Reykjavik 2022.
As on Fracture, Viper is frequently paired with another controller agent, either Brimstone or Astra. Because of the higher fuel drain when both Toxic Screen and Poison Cloud are active, teams now require another dome smoker to block off additional sightlines.
The sentinel spot on Bind compositions is filled by either Chamber or Sage. Chamber can rotate instantly between sites on defense with his Rendezvous anchors, while Sage's wall finds a lot of use on attack in ensuring a safer plant.
---
Breeze – Jett, Sova, Viper, Chamber, KAY/O
| | |
| --- | --- |
| AGENT | PICK RATE |
| Jett | 100% |
| Sova | 100% |
| Viper | 100% |
| Chamber | 100% |
| KAY/O | 83% |
Only five teams played Breeze at Masters Reykjavik 2022, but they were all in nearly universal agreement on what agent composition to use. Breeze saw the least variation in agents used – the lone exception was DRX, who ran Skye in place of KAY/O.
Viper still does well as the only controller on Breeze, because her Toxic Screen wall can effectively cut sites in half for attackers, even without any use of Poison Cloud. At the same time, both Jett and Chamber are able to hold down Breeze's long sightlines, and have access to abilities for a quick escape.
Sova's Recon Bolt is integral for scanning back site before executing an attack. When used in combination with KAY/O's suppression blade and grenade, teams are able to clear angles and root out enemies hiding on site.
READ MORE: Valorant's second RGX 11z Pro collection comes with never-before-seen effects