100 Thieves' Valorant roster just got the start they needed, claiming their own 13-0 victory after being shut out completely by The Guard at the VCT NA Stage 1 Challengers Main Event.
The newly-rebuilt team featuring Sean "bang" Bezerra and Noah "jcStani" Smith, made their debut at February's Knights Monthly Gauntlet. On their first day together, 100 Thieves Valorant comfortably cruised to two best-of-one wins over MELIOREM and GunsForHire, advancing to play ex-Limit in the playoffs.
That series ended 2-0 in favor of 100 Thieves, headlined by a dominant 13-0 win on Haven.
---
---
100 Thieves Valorant roster secures their own 13-0 win on first day together
While the Knights Monthly Gauntlet tournament isn't as competitive as the VCT circuit, the new 100 Thieves roster could definitely use the experience as they prepare for their upcoming game against Luminosity Gaming in the Stage 1 Challengers Main Event.
Teams like TSM have drawn criticism for not taking part in smaller, regional tournaments in the run-up to the VCT NA Stage 1 Challengers open qualifiers, so it's nice to see 100 Thieves seizing every opportunity to practice.
Peter "Asuna" Mazuryk and Ethan "Ethan" Arnold led the charge, both dropping over 30 kills on Haven and Split. Ex-Limit had no answer to 100 Thieves on Haven, which ended in a one-sided victory for Ethan and his troops.
Fans were quick to hype up the win, even though it's probably still too early to tell how the new roster will perform against Tier 1 competition in the VCT.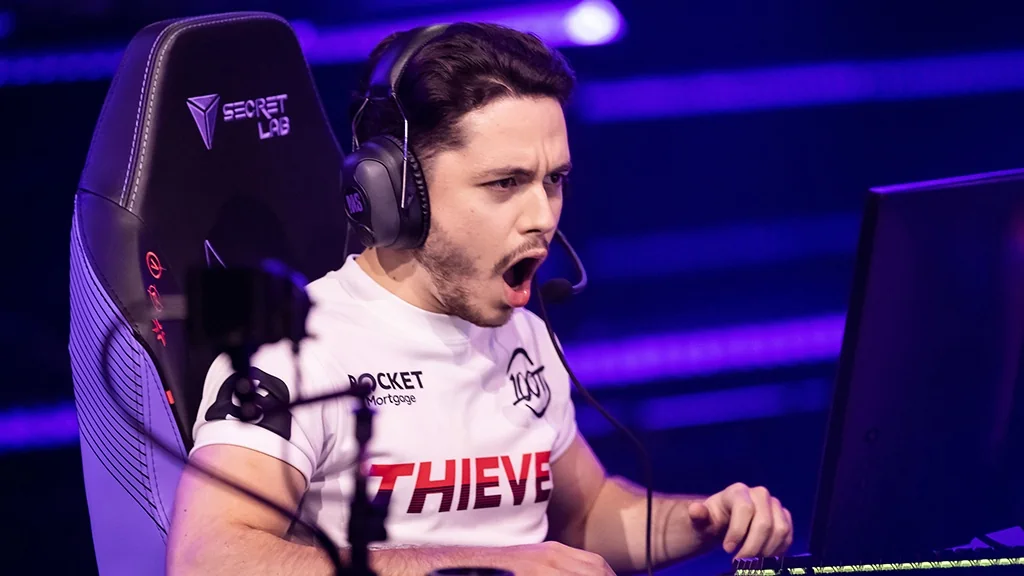 The team also showed off their new agent compositions and roles.
Clutch master Spencer "Hiko" Martin has moved on from his signature Sova to become 100 Thieves' main sentinel player. In-game leader Ethan is taking over as Sova, while bang plays Skye. JcStani is their new Astra, and Asuna remains the primary duelist on Jett or Raze.
In a recent stream, Ethan also explained why 100 Thieves picked up bang and jcStani. "Bang is young and has a lot of promise. He reminds me of Peter," Ethan said, referring to Asuna. "He also fit the role we needed, which was really important."
"JcStani fit what we were looking for as well. He had the characteristics I wanted in a controller–he's really self-sufficient and communicates well, which is something I really need as an IGL," Ethan added.
100 Thieves Valorant will be hoping that their current form carries over to their VCT games, where they are currently 0-2 in the VCT NA Stage 1 Challengers Group Stage. After Luminosity, they be competing against XSET and Evil Geniuses in the following weeks.
READ MORE: Mixwell returns to G2 Esports main roster, keloqz benched again