Lil Nas X is headed to the stars, and ready to go far in the new Worlds 2022 song, STAR WALKIN'.
The Industry Baby singer has teamed up with Riot Games to create the anthem for this year's upcoming League of Legends World Championship, which kicks off on September 29. The collaboration was announced earlier this week in a funny, mockumentary-style video that presented Lil Nas X as the new president of League of Legends.
STAR WALKIN' is now out on League of Legends' YouTube channel, accompanied by an epic animation starring pro players Jo "CoreJJ" Yong-in, Jeong "Chovy" Ji-hoon, Tian "Meiko" Ye, and Marek "Humanoid" Brázda around San Francisco, California, the destination city for the Worlds final.
"Lil Nas X tapped into our vision and took it to the next level. STAR WALKIN' perfectly captures the relentless competitive drive of our pros; that burning desire to claim your place in history and reach the stars," said Global Head of Creative, Esports at Riot Games Carrie Dunn.
It's only been hours since its release, but the music video has gained thousands of reactions from the LoL community and Lil Nas X's fandom.
---
League of Legends fans react to Lil Nas X's Worlds 2022 song, STAR WALKIN'
League of Legends content creator Vandiril felt that the song needs something more to serve its purpose. One YouTube user suggested remixing the chorus with a better drop, but former Cloud9 head coach Nick "LS" De Cesare has a quick fix for that — playing the song at 1.25x speed.
Other YouTubers are already waiting for orchestral covers of STAR WALKIN'.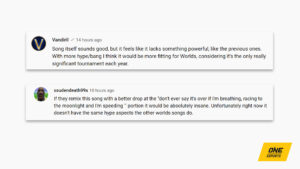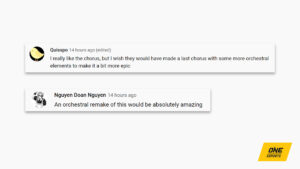 ---
---
Fans with meticulous eyes focused more on the music video's animation in the League of Legends subreddit.
Of the four featured pro players, only support CoreJJ won't be attending this year's annual competition since Team Liquid failed to secure a Worlds 2022 slot.
Redditor cometweeb got creative with the song's chorus and used one of the lines to describe his friend's perseverance in playing Yasuo's half-brother, Yone.
A majority of Redditors agree that the Worlds 2022 song makes a great pop song, but lacks a few elements as an anthem.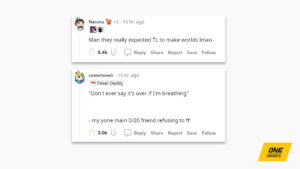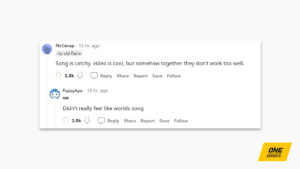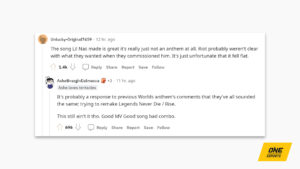 Avid Lil Nas X fan and Twitter user Jay (@jaymajor26) fancied the mellow piano outro of STAR WALKIN' so much, they just had to post this Spongebob Squarepants meme.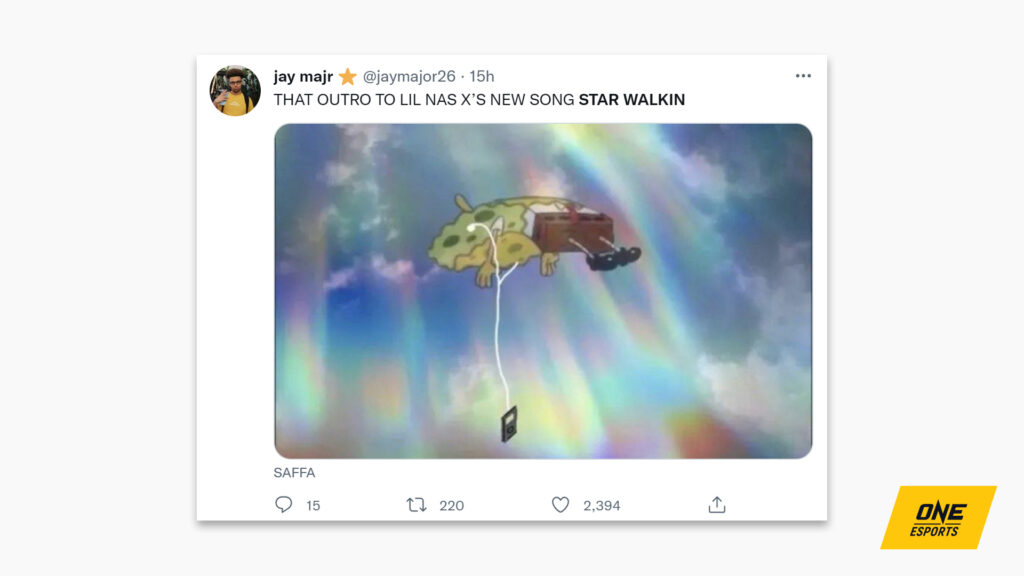 Just like the spongy cartoon character, maybe you'll experience enlightenment too when you listen to the Worlds 2022 song, now available on YouTube and major music platforms.
READ MORE: Worlds 2022: Schedule, results, format, teams, where to watch