What Nas wants, Nas gets.
From living the cowboy life to spending time at the Montero State Prison, Lil Nas X is dipping his feet into gaming and esports with a new League of Legends collaboration.
The Montero singer is collaborating with Riot Games on the official Worlds 2022 anthem, Star Walkin', in addition to a new prestige K'Sante skin.
Riot Games announced the news through a hilarious video of the two-time Grammy Award-winning artist taking over the company's headquarters as its new president.
---
---
Lil Nas X will perform the Worlds 2022 anthem during the finals on November 5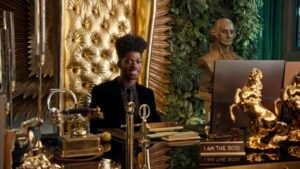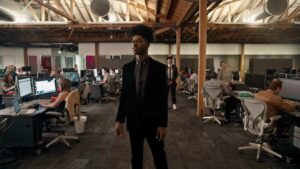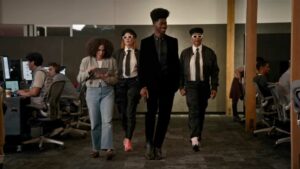 The video plays out Nas' fantasy of being Riot Games' top dog in the style of a mockumentary. The music artiste is seen walking through the office halls and mingling with other employees.
Nas even makes the request to create a nude Udyr champion skin called "Nudyr," believing that it will be the best-selling skin of all time. Riot even posted a render of it on Twitter — clearly, it is taking its new president very seriously.
But that's not even where the jokes end. On the official League of Legends Twitter account, Riot changed its profile name to "LoLNasX" and replaced its picture with one of the artiste himself.
Riot has also teased bits and pieces of the Worlds 2022 anthem, and you can hear a snippet of the song in one sketch where Nas puts the anthem on the office's appliances, such as a fridge and a photocopier.
Nas will also headline the Worlds 2022 final in San Francisco on November 5 with a performance at the Chase Center. Riot is no stranger to grand, opening acts, and Nas has promised that this will be the "biggest, coolest, sexiest Worlds in the history of all Worlds."
In addition to the Worlds anthem, Nas also co-designed a cosmetic skin for LoL's upcoming champion K'sante. Officially named Prestige Empyrean K'Sante, the skin will be released on November 3 and players can unlock it with Worlds 2022 tokens — earned by completing in-game missions — until November 14.
The song Star Walkin' will debut on September 23, but you can pre-save it now on Spotify and Apple Music.
This isn't the first time that Nas has ventured into the world of League of Legends. Just last year, the singer teamed up with 100 Thieves' LCS team and performed his hit song Industry Baby at the organization's headquarters.
You can check out the full video down below:
---
---
Follow ONE Esports on Facebook and Twitter for more LoL news, guides, and highlights.
READ MORE: Gen.G reacts to Worlds 2022 draw, believes there are two groups of death