The official Worlds 2014 theme song "Warriors" by Imagine Dragons has more than 336 million views on YouTube.
"I don't play League of Legends, but even I have to admit that this is so badass that I now want to! The music, the visuals, EVERYTHING," wrote top commenter Blue Monkey seven years ago.
In comparison to the next three most popular Worlds songs, Worlds 2017 theme song "Legends Never Die" featuring Against The Current has 190 million views, Worlds 2018 theme "RISE" featuring The Glitch Mob, Mako, and The Word Alive has 284 million views, while the Worlds 2019 theme "Phoenix" featuring Cailin Russo and Chrissy Costanza has 109 million views.
After eight years of epic Worlds songs, League of Legends fans can't help but compare each new one with the last, and this year's Worlds 2021 theme song "Burn It All Down" featuring PVRIS ended up causing a stir in the League of Legends community.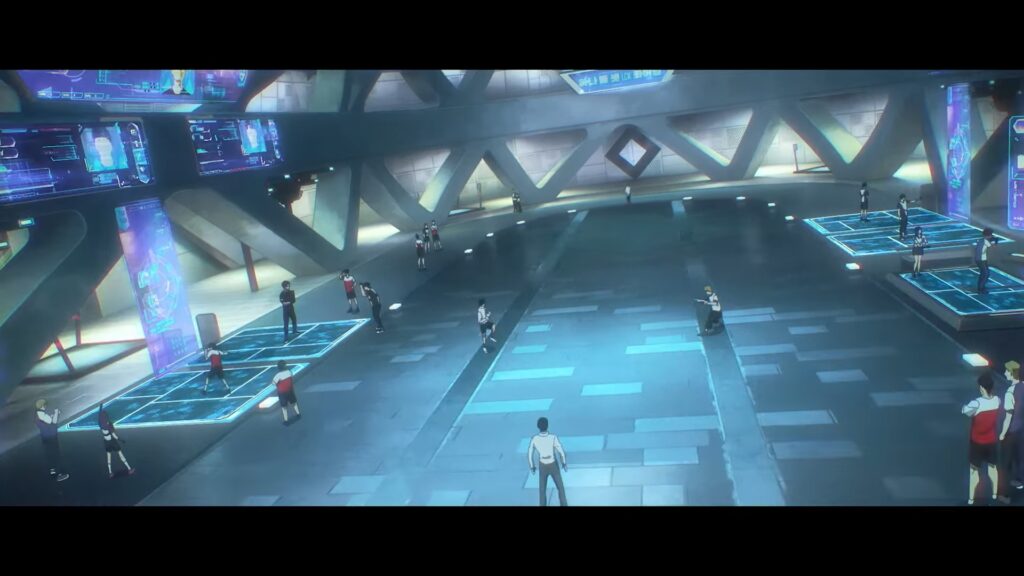 While the accompanying music video was absolutely top notch in terms of animation and esports references, League of Legends esports fans didn't enjoy the music, and placed it low on their Worlds songs tier list.
"Every time Riot Games releases a new song for Worlds, this [Warriors] video gains new views," commented Kaizo Sensei, and this applies to me. Every new Worlds song only makes me go back to Warriors by Imagine Dragons — the best Worlds song ever.
---
---
The opening line of "Warriors" is so relatable that it just sticks
Unlike RISE where the most iconic line is screaming "prove yourself, and rise, rise, rise", or Phoenix where we recall the sandwiched "fly, Phoenix, fly" phrase, Imagine Dragons' Warriors does so much more with memorable verses that League of Legends fans of old will always remember.
After four bars of quiet piano chords, we are greeted by the opening line of the song:
As a child you would wait
And watch from far away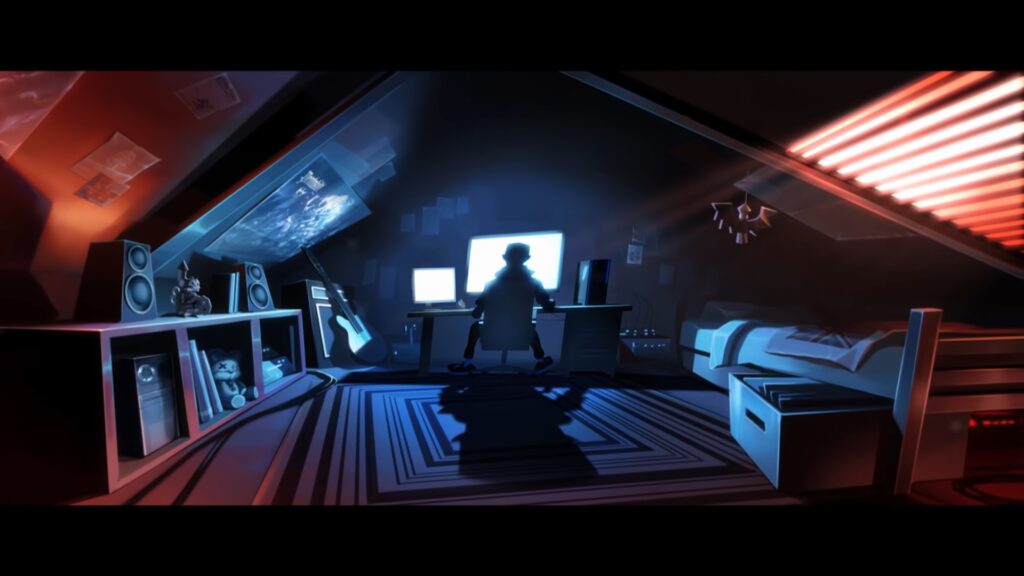 The opening imagery is incredibly powerful.
"As a child" immediately contextualizes the song, and brings up the topic of childhood, something that anyone can relate to, especially teenagers and young adults who form the majority of the League of Legends player base.
Written in second person, "you would wait" directly addresses the listener. Combined with the double use of alliteration "watch from far away" and the visual of a youth in his room gaming on the computer, anyone watching — pro player or casuals alike — will immediately go, "That's me!"
---
The lyrics speak to and speak about both pro players and League of Legends players
In the official YouTube video's description, Riot Games outlined their goal with this song: "We set out to craft a war cry to rally behind. Whether you're a solo queue warrior or fighting off the LCS jitters – every moment counts."
This is exactly what sets Warriors apart from all others.
From 2016, Ignite started a new trend. Riot Games stepped up their music video game by animating phenomenal Worlds moments created by players and teams that made LoL esports history. Every Worlds song after that was entirely centered around pro players.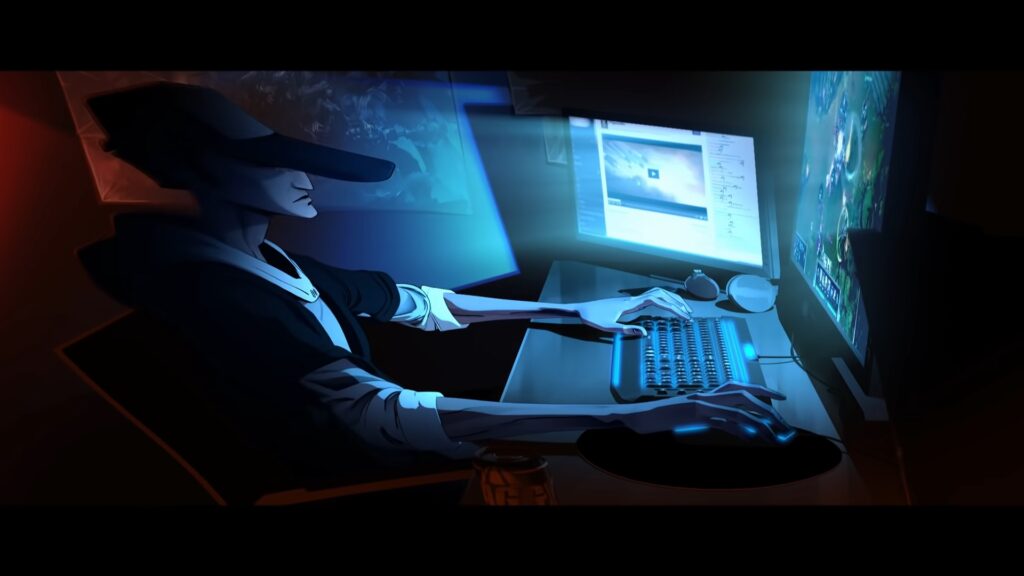 Worlds 2017's Legends Never Die was about the pursuit of mastery. Worlds 2018's RISE was about pro players rising to new heights. Worlds 2019's Phoenix was about casting doubts aside and overcoming fear. Worlds 2020's Take Over was about creating a legacy.
And now comes Worlds 2021's Burn It All Down… which, frankly, I've no idea what it is about because the animation (and the hoard of branding) overpowers the song.
While celebrating LoL esports pro players is what makes the World Championship epic, the repeated formula is getting stale, which is why Imagine Dragons' Warriors stands out from the rest.
The Imagine Dragons song was a true reflection of the League of Legends grassroots scene at that time. The division between its player base, pro players, talents, and streamers wasn't as defined, and the community, still growing.
The addition of instruments from verse one to verse two, and finally the entrance of drums in the chorus, collectively build up this sense of expansion.
Here we are, don't turn away now,
We are the warriors that built this town
Here we are, don't turn away now
We are the warriors that built this town
From dust
You'll also notice a distinct change from second person to first person. Instead of "you", it's "we", which modifies the perspective of the listener. Walking in the shoes of the unnamed youth persona, the moment he jumps into Summoner's Rift, the pronoun becomes "we" because League of Legends is a 5v5 team game.
Larger than that, it also echoes the sentiment that the game and its esports scene was made possible due to support from League of Legends' global community that "built this town".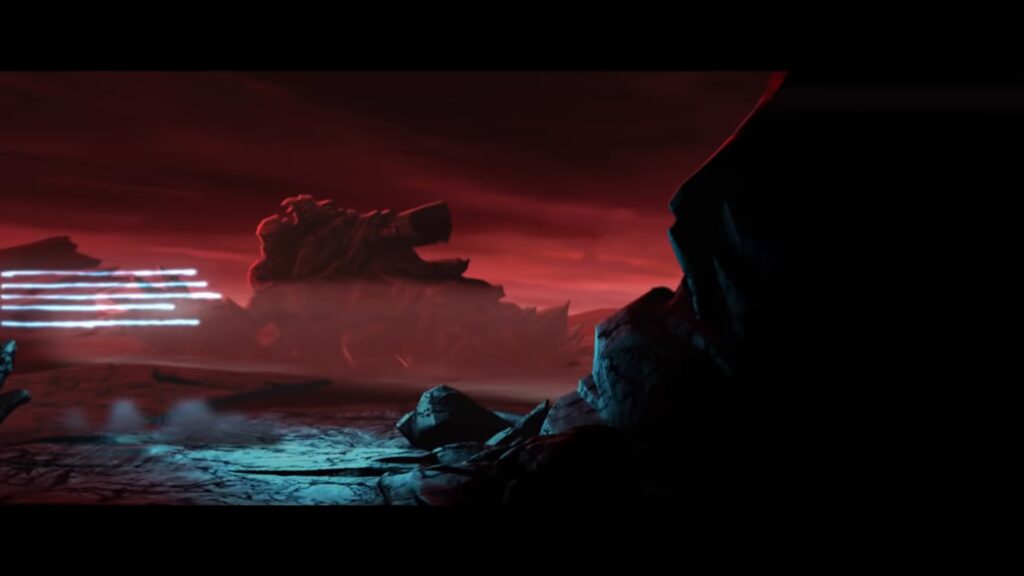 After two repeated lines, we're hit with a chilling "from dust" at the end of the chorus, a reminder that our favorite game started from nothing when it first debuted back in 2009.
Will come
When you'll have to rise
Above the best and prove yourself
Your spirit never dies!
The second verse is then accompanied by the best scene in the music video. Here we see two teams of five compete against each other on Summoner's Rift on opposite sides of the table, a perfect reflection of the 90s LAN gaming culture.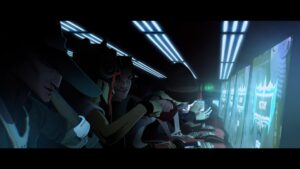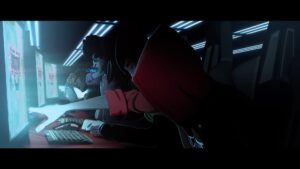 One team celebrates in victory, while the other reacts disappointedly to the words "DEFEAT" on their screen, a scene every League of Legends player knows all too well.
Warriors is our anthem, our story. It celebrates our shared journey as League of Legends players all around the globe, and nothing is more epic than that.
---
For the first time, Worlds was held in Asia in 2014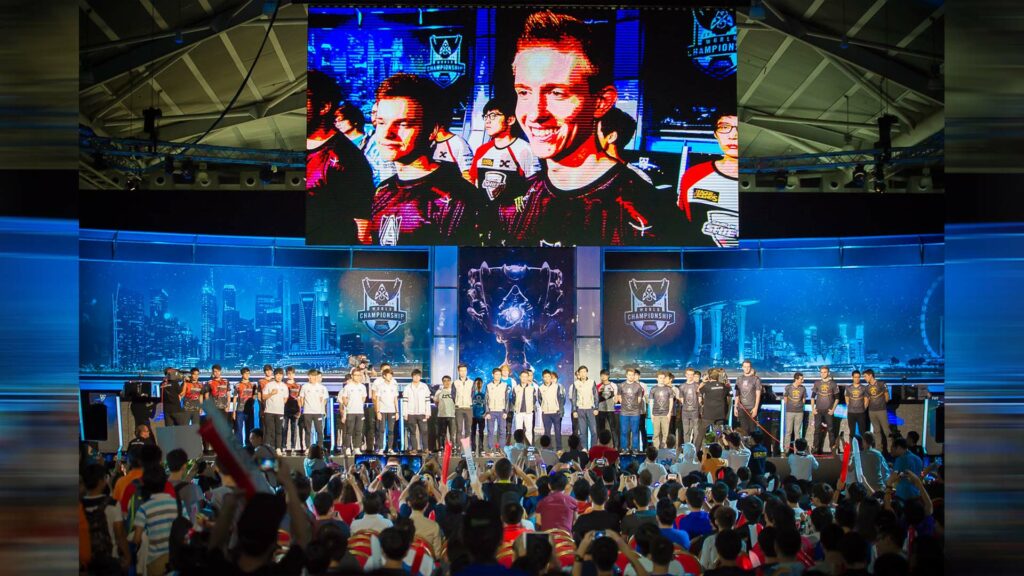 Living in Singapore here in Southeast Asia, Worlds 2014 was extra special because it was the first (and possibly last) time that it arrived on our shores.
Previously held in North America and Sweden in its first three seasons, the 2014 World Championship saw teams in Group A and B compete in Taiwan, while teams in Group B and C duked it out in Singapore. The playoffs were then held in South Korea.
This also marked the first time the final was held in a large outdoor venue at the Seoul World Cup Stadium, where Imagine Dragons and the local orchestra united on stage to deliver a music spectacle.
Warriors as a theme is so legendary that so far, it is the only Worlds song that Riot Games has returned to. The game developers remixed it for its 2020 Season cinematic, complete with a full choir and 3D animations of the League of Legends champions we know and love.
READ MORE: This is why I cried after listening to the Worlds 2020 orchestral theme song