The League of Legends EMEA Championship's (LEC) newest team, Team Heretics, has finally unveiled its roster for the upcoming competitive season.
The Spain-based team has signed two seasoned players from the EMEA and Japanese leagues, as well as two rookies who will be making their debut in the LEC.
The roster is headlined by Polish jungler Marcin "Jankos" Jankowski and top laner Shunsuke "Evi" Murase, both longtime members of their previous teams. Jankos previously played for G2 Esports, while Evi was one of DetonatioN FocusMe's star players.
Team Heretics replaces Misfits Gaming in the LEC, after buying their franchise slot earlier this year. They fielded a team in the Liga de Videojuegos Profesional SuperLiga (LVP SL) before joining the LEC.
---
---
Watch out! Team Heretics to debut its LEC 2023 roster
Jankos is one of the most decorated junglers in the LEC, becoming back-to-back regular season MVP across Summer 2019 and Spring 2020. He is also the first player to reach 300 wins in the LEC.
Evi makes history as the first Japanese player to ever compete in the LEC. He started his career in the Japanese region in 2014 and made his debut in 2015 at the League of Legends Japan League (LJL) with DetonatioN RabbitFive.
He joined DetonatioN FocusMe in 2017 and became one of the team's key players. He was integral in securing back-to-back LJL championships and DFM's historic run during Worlds 2021.
"Nice to meet you all in Europe. I'm Evi," he wrote on his Twitter account. "Today I joined the Heretics. I study English by talking with my teammates every day. I can't wait to show you the game!"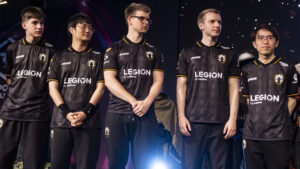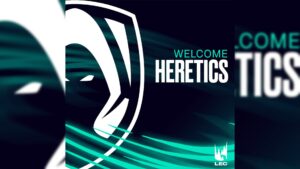 Norweigian player Jakob "Jackspektra" Gullvag Kepple is set to make his debut in the EMEA league as Heretics' bot laner. The rookie helped the team claim their championship titles this year at the LVP SL Summer 2022 and the European Masters Summer 2022 Main Event against Giants and Team BDS Academy.
The team's mid laner, Lee "Ruby" Sol-min, will also play in the LEC for the first time after parting ways with EMEA Regional League (ERL) team Unicorns of Love Sexy Edition. Ruby has experience competing at the highest levels, having previously played in the League of Legends Pro League (LPL) and League of Legends Champions Korea (LCK).
Finally, support player Mertai "Mersa" Sari was part of the latest Misfits Gaming roster, prior to their departure from the LEC.
Team Heretics' LEC 2023 player roster will be coached by Christopher "SeeEl" Lee and Peter Dun. After two years of being Evil Geniuses' Head of Coaching Staff in the League of Legends Championship Series (LCS), Peter Dun is "hyped to be back in EU."
"I promise only banger games," he tweeted.
Fans can catch Team Heretics' LEC debut in January as the Winter 2023 split starts.
Check out Evi's award-winning manga recommendation, Jankos' explanation on why esports pros don't have girlfriends, and how Peter Dun's Masters degree led him to esports.
---
Follow ONE Esports on Facebook and Twitter for more LoL news, guides, and highlights.
READ MORE: Faker will face off against his biggest rival once again in new 2023 Season Kickoff