G2 Esports is making major changes to its League of Legends roster next year, and jungler Marcin "Jankos" Jankowski will no longer be part of it.
The Polish player confirmed his departure from the League of Legends European Championship (LEC) team in his latest YouTube video.
"Me leaving the team, it's not like we're fighting," he explained. "It's more of a mutual understanding. It makes sense for both parties and I'm excited to see what the roster is going to be like for them next year."
---
---
Jankos is leaving G2 Esports, plans to bootcamp outside Europe during off-season
After five years of playing for G2, Jankos has parted ways with the LEC team. The jungler recalled his time with the organization in his new YouTube video and talked about his former teammates from 2017 to 2022. He also touched on their performance this season and remembered their victories and defeats, including their Worlds 2022 experience.
"So results-based, of course, it was not the highest peak of G2, ever," he said. "But at least, from my point of view, playing with the players I played with, it was really, really amazing."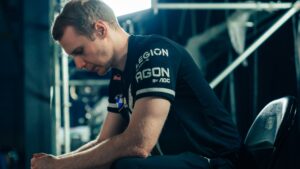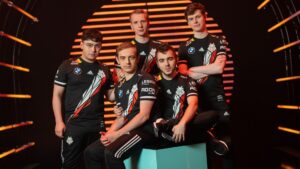 He joined G2 in December 2017 and has been one of the team's key players alongside mid laner Rasmus "caPs" Winther.
The 27-year-old player plans to travel to South Korea, where he'll take a break from League of Legends for a week. This will be his second time in the country this year after participating at MSI 2022 held in Busan.
Additionally, Korea is also the home country of his romantic interest, Twitch streamer and cosplayer Plumy.
Afterwards, he will be staying and boot-camping in the region, investing his time into the Korean solo queue ladder for two to three weeks. He will then return to Europe after his month-long trip, where he will "probably be looking for a team," he announced in his YouTube video.
Looking ahead into the future, Jankos is eager to defeat G2's upcoming LoL roster for the 2023 season.
"If I get to play against G2 Esports' next year, I will smash them, I will ruin them," he laughed.
READ MORE: 6 years ago, coach kkOma made a mistake at Worlds that resulted in one of the greatest games of all time