This is ONE Esports' fourth and final article in an exclusive interview series with Peter Dun. You can read the first, second, and third article with the Evil Geniuses head of coaching staff here.
When asked about whose responsibility it is when it comes to a team's success, Peter Dun's immediate response was, "It's always the coach".
Currently the head of League of Legends coaching staff at Evil Geniuses, Peter is a self-made esports coach who has more than 10 years of coaching experience across various teams and regions in CBLoL, LEC, and LCS. Even though he was not a former pro League of Legends player, he's developed his own scouting and coaching methods, and over time, refined them.
In this interview, he gives us a behind-the-scenes look at what's it like taking on the role of an esports head coach, the processes he's implemented, and how he manages a team of pro players and coaching staff.
---
Why esports coaches and players are taking the same personality tests as professional sports athletes
When Peter Dun was on Splyce and MAD Lions from 2017 to 2020, and now Evil Geniuses since 2021, he and his players would always take a personality test before the season starts.
Typically used by Olympic sports athletes, the Ryzer test gives deep insight into a person's learning patterns. From there, the coaches would set a plan for every individual, adapting test recommendations with personalized approaches that they adjust throughout the year.
Sharing his experience from last year's Evil Geniuses roster, Peter identified that some players like top laner Jeong "Impact" Eon-young prefer more structured learning, while others like former mid laner Daniele "Jiizuke" di Mauro, prefer to innovate.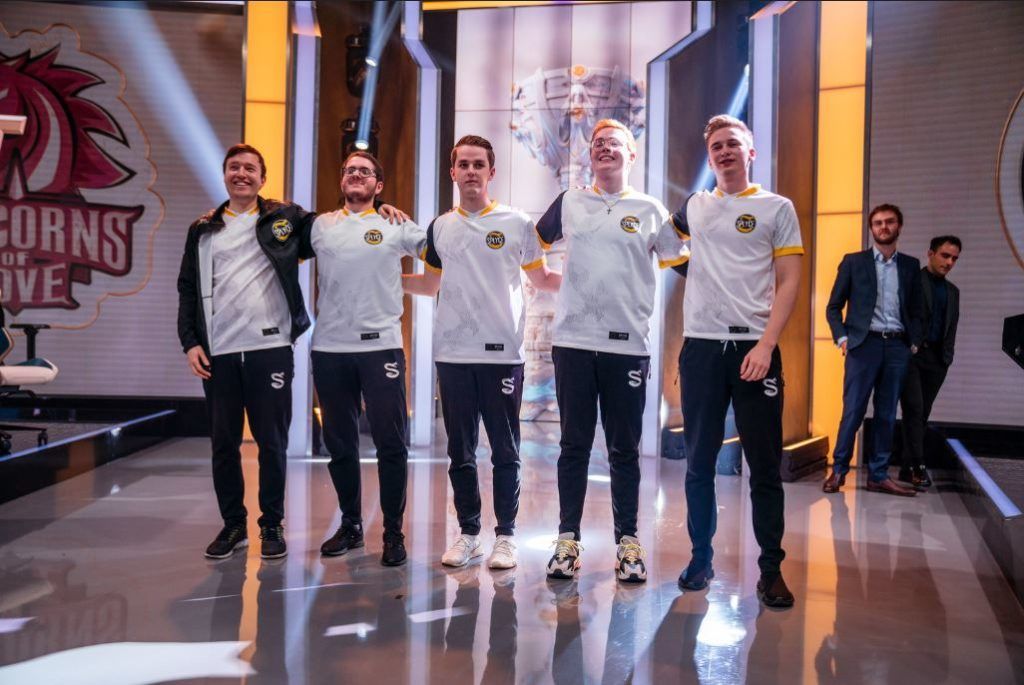 "As a coach, you have to create an environment that's a balance between the two things," he shared. "If you put Jiizuke in an environment where he only has structured learning all the time, he's not going to learn anything. The way we get around it, we have certain days we call 'limit testing days'."
Players who prefer structured learning would come into these limit testing days with the understanding that their fellow teammates will be pushing the laning phase, and the game will be more chaotic. On other days, the team will follow a structured approach, and players will not limit test on those selected days.
"If he goes 0/8 in lane in 10 minutes [on those days], that's not okay," explained Peter. "Not because he's running it down–I don't care if he's running it down–it's because he's affecting his teammates' practice."
Besides personality testing, Peter highlighted that esports coaches can utilize other tools to build a good practice environment for players to ensure that they are learning at their best. He does this by assigning different players different coaching staff, for they themselves have various strengths and weaknesses. At times, he assigns his top lane expert elsewhere, as his skillset is needed to cover weaknesses in other areas.
---
---
While you can't predict how a roster will turn out, there are some things esports coaches can do when building a team
The reality is that when building an esports team, no one can predict how the roster will turn out.
During the recruiting process, Peter would speak to at least two former teammates and one former coaching staff, in addition to speaking to the player himself.
Previously during the offseason, Evil Geniuses was considering hiring a pro League of Legends player for the team. In the call, Peter noticed that the player mostly gave one-word answers while he let his agent do all the talking, so even though this player was mechanically strong, the organization did not consider him for the role.
So when putting a roster together, the best Peter can do is strive to get a better idea of how the team will function and predict synergy in-game. "You don't want too many strong side players on your team, you don't want too many weak side players," he elaborated. "You want some people who are really vocal in comms, but you don't want too [many]. My philosophy is always: don't rush changes. Try to work things out. Give it a year."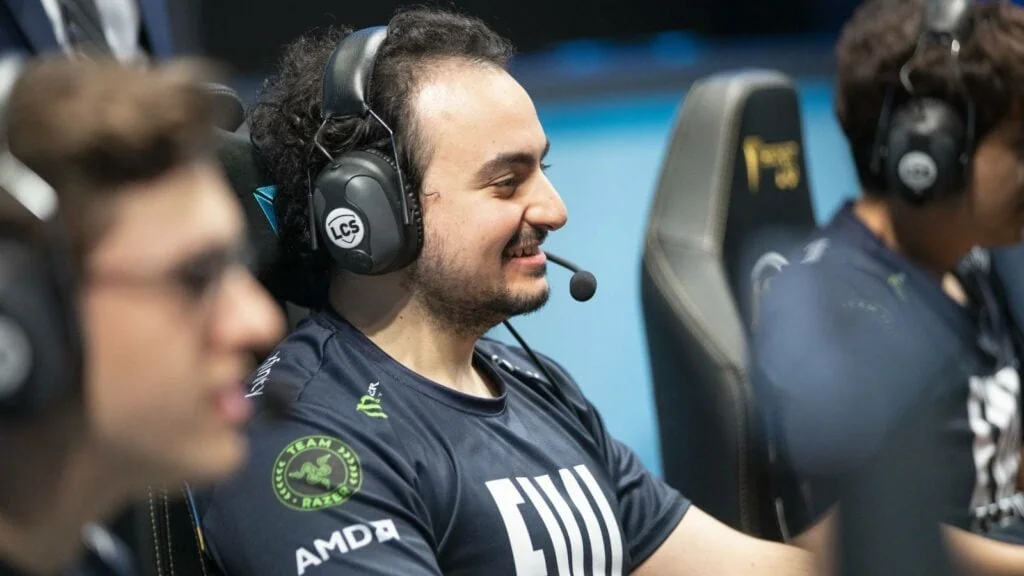 For example, Evil Geniuses went 10-8 in LCS Spring 2021 and finished in sixth place before getting knocked out by TSM in the first round of playoffs, but the organization chose to stick with the same roster for the year. In LCS Summer 2021, the team finished 28-17⁠ and clinched third, before narrowly losing to 100 Thieves 3-2 in the second round of playoffs.
Looking back on his time on MAD Lions, Peter cited top laner Andrei "Orome" Popa as another example where he did not perform in LEC Spring 2020, but improved in Summer simply because "he wasn't learning at the same speed as his teammates".
"There was never a danger that based on his performance in Spring that he would be dropped," said Peter.
On the other side of the coin, neither could he predict that with the current EG roster, Kyle "Danny" Sakamaki would be the "second best AD carry in North America in one split". What he did do as a coach was set up the coaching and team environment for this player, where he ensured the rookie received "lots of guiding voices around him" with different kinds of support in hopes that it works out.
---
How Peter Dun manages the review processes between esports players and coaching staff
During the season, Evil Geniuses regularly assesses players and staff, including Peter himself. Players are also able to give direct feedback to coaches.
At the end of the split, everyone comes together for a big review where every player and every member of staff will get a chance to provide feedback that's "kept reasonably tight to the chest".
Comparing his experience in NA and EU, Peter noticed that it's easier to collect feedback from players in EU. "In NA, you sometimes have to do a little bit of anonymous feedback, or written comments submitted anonymously," he said. "But in EU, I never had that problem. If they think I'm running scrims badly, they'll just tell me. Either I'll agree with him, or we'll have a long talk."
Tracking improvement throughout the split forms a core part of the ongoing review process. At the end of the day, these are professional players, and everyone is of high caliber, so besides looking at scrim performance, Peter also takes into account how players interact with their teammates.
"In League of Legends, there's always two ways. You can play faster and higher risk, or slower and low risk. If four people are on the same page and the other person is not, that person is wrong," he explained, for more often than not, his job is about managing how the team wants to play the game.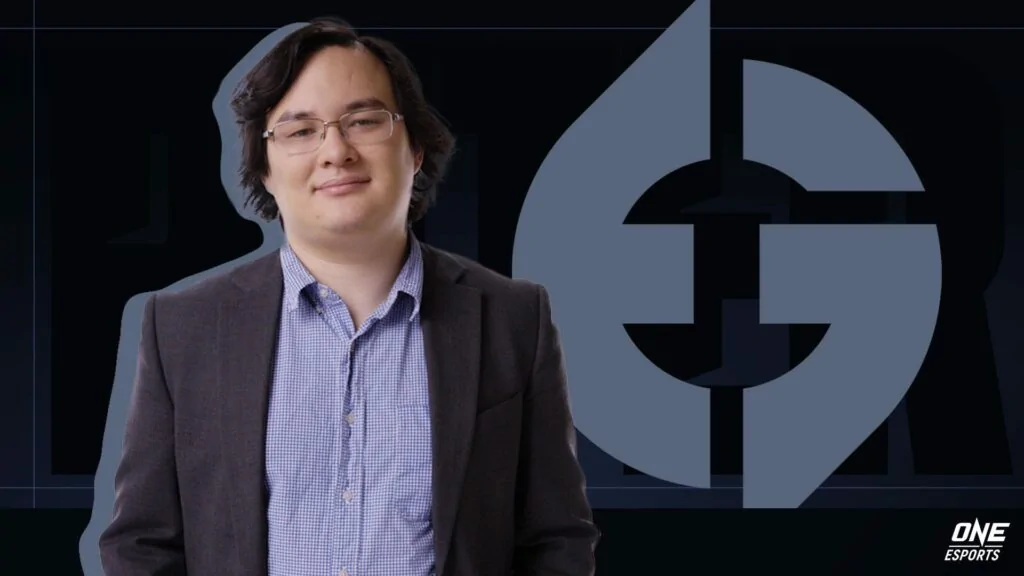 This is why he thinks it's important to equip players with negotiating and communication skills. If they do not voice their points of view, if they are not heard, "you can have massive rifts in teams". Even on good teams, he has seen cases where two players are on the same page, and the other three are on another page, and all of them believe it's their way or the highway.
When this happens, Peter Dun believes that "it's a failure on the coaching staff" because it's their responsibility to equip players to discuss the game with each other and help commit themselves to the team, especially when the team is on a losing streak.
"As long as the team is winning, everything is easy. Your job as a coach is the easiest thing in the world, everyone is happy, they all love each other, they want to see each other all the time," explained Peter. "But when you're losing, your job as a coach is keeping the team together, keeping the team focused, keeping the team on the same page, but also making sure that differences don't flare into a situation where they aren't fixable."
Still, it's not always possible to iron out everything, and Peter acknowledges that some of it does come down to luck. In his experience, he's had teams survive on pure hatred where all five individuals despise each other, where "the only reason they keep going is because they don't want to look weak in front of their opponents". These players grinded hard, and didn't want to be the one who let the team down.
The majority of teams aren't like that, and an evaluation of a player is largely based on how they fit into the team, how their game dynamics work, and how much of their idea of playing the game is aligned. On occasion, players do burn out and fall off due to other factors such as health, but that's rare.
"On the outside, people don't see these things," said Peter. "Which is why Jiizuke can go from a player who's pretty awful in 2020 to being second in MVP voting and first team in 2021. It's just about how the team dynamics work and how the team is set up around him."
---
Follow Peter Dun, Evil Geniuses, and ONE Esports on Twitter for more updates.
READ MORE: 3 values EG head coach Peter Dun lives by when coaching esports pro players