Week 7 of the League of Legends Champions Korea (LCK) Summer Split featured an incredible pentakill from Gen.G Ruler on marksman champion Zeri.
Park "Ruler" Jae-hyuk secured the penta during Gen.G's second LCK Summer match against rivals T1. In game two, both teams were even in gold and kills at the 20-minute mark, but Gen.G finally got the lead after dominating a team fight at the dragon pit.
Gen.G Ruler pulls off a clutch pentakill against rivals T1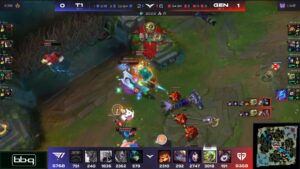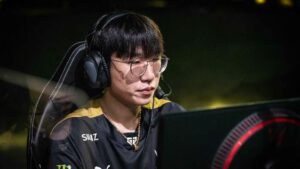 T1 was looking to contest the third Mountain Drake as Gen.G held their ground around the pit. T1 opened with a Tidal Wave from Ryu "Keria" Min-seok's Nami, but Gen.G dodged the slow-moving ultimate.
Han "Peanut" Wang-ho on Poppy also tried to get an advantage for his team by casting Keeper's Verdict on Choi "Zeus" Woo-je's Ornn, but the T1 player managed to negate the ult with Bellow's Breath.
Once Gen.G secured the Mountain Drake, Choi "Doran" Hyeon-joon's Gnar slammed both Mun "Oner" Hyeon-joon's Trundle and Lee "Faker" Sang-hyeok's Azir into a nearby wall. Peanut tried to eliminate Faker, but the T1 mid laner kept himself safe with Stopwatch.
As soon as Faker came out of stasis, he dove straight into the pit to cast Emperor's Charge, only to push back Gen.G's two tankiest champions, Poppy and Gnar. With Faker now stuck in Gen.G's backline alongside Zeus, Ruler's Zeri quickly shot them down to kickstart his killing spree.
The AD carry ran to the mid lane to eliminate the rest of T1, and even dodged Nami's Aqua Prison with a clutch sidestep.
Following the pentakill, Gen.G secured the Baron as well as a 3,000 gold lead that helped them close out the series with a sweep.
Ruler's pentakill is the third pentakill in the 2022 LCK Summer Split. Just a few days before, T1's Lee "Gumayusi" Min-hyeong bagged his own penta with Zeri against KT Rolster.
---
---
---
The AD carry is proud of the victory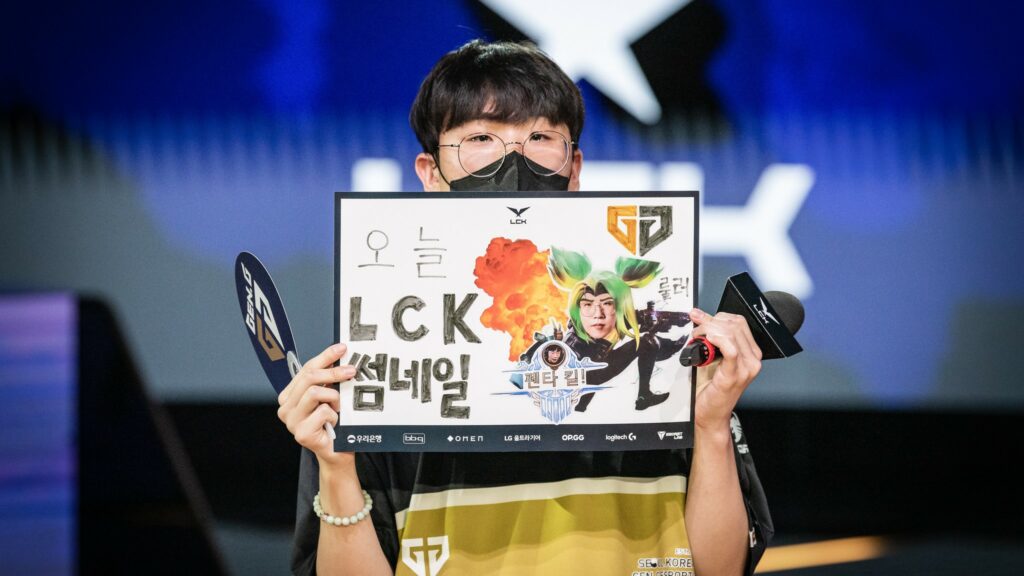 Gen.G Ruler received the Player of the Game award for both games, and currently shares the top spot of the POG standings with Zeus at 1,000 points.
In the post-match interview, Ruler elaborated on how much the victory meant to him. This is the first time in eight matches that Gen.G has defeated T1.
"We have always lost to T1. We always thought that T1 is so strong which makes this victory even more important. I believe we can do better in the future as well," he said.
Gen.G now leads the league with a 13-1 record, and will face Kwangdong Freecs on August 3 at 8 p.m. GMT+9 | 7 p.m. GMT+8 | 11 a.m. GMT | 4 a.m. PT.
Follow ONE Esports on Facebook and Twitter for more LoL news, guides, and highlights.
READ MORE: Exclusive: VOD reviews are useful, but ShowMaker believes this makes you a better LoL player