Gen.G Ruler is getting slimmer by the day, but not because he's playing fasting Senna.
Gen.G emerged victorious against Nongshim RedForce in Week 3 of the League of Legends Champions Korea (LCK) Summer Split, bagging their fifth win in a row.
Park "Ruler" Jae-hyuk dominated the series on Lucian and Ashe, and received the Player of the Game award for both games. During the post-match interview, the AD carry elaborated on the return of Ashe to the LCK and his recent weight loss experience.
---
---
Ashe is now a good pick, according to Ruler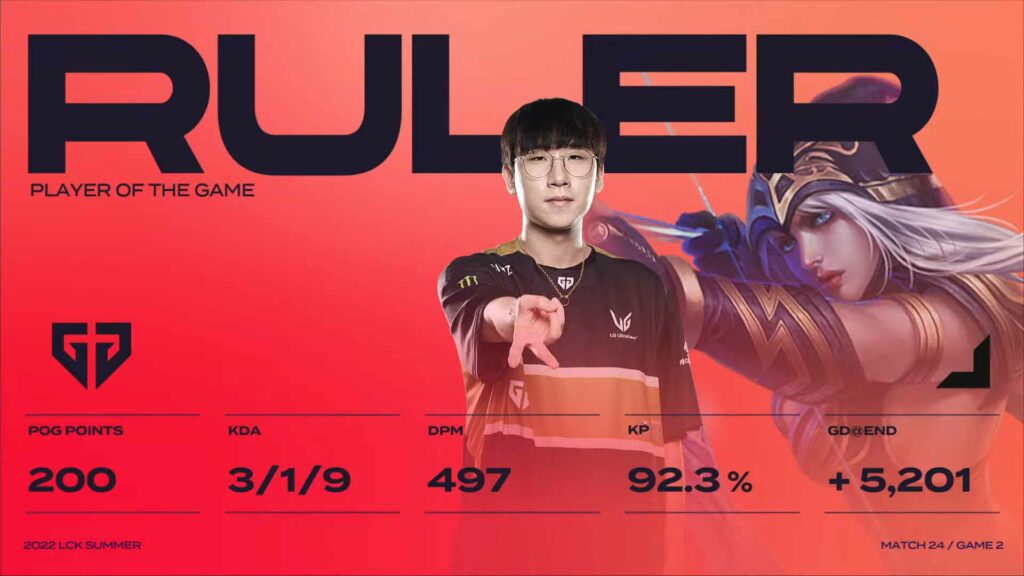 Known as one of the best Ashe players in the LCK, Gen.G Ruler talked about why he chose the Frost Archer in the final game.
He recently found out that the champion was a viable pick in solo queue, and told his coaching staff that they should try her out in scrims. He is the second player to use her this Summer, with the first being Kwangdong Freecs' Park "Teddy" Jin-seong just a day earlier.
"I didn't really expect them to try fasting Ashe. I didn't see that coming. I thought I'd be the first one to play Ashe on stage in the Summer Split," said Gen.G Ruler.
Gen.G Ruler talks about diet and exercise during the LCK broadcast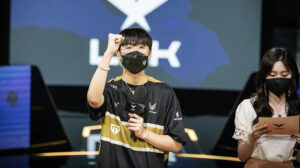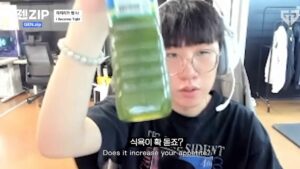 The Gen.G member also touched on his recent weight loss of 17 kilograms. "I just quit eating late at night. I've been eating a lot of greens and veggies," Gen.G Ruler explained his eating habits.
The player has also switched to healthier beverages like green sprout juice as seen in a recent stream.
Aside from eating healthy, Ruler said that he's been doing Pilates, a workout exercise that increases your core strength. Is a Gen.G Pilates video coming soon? We definitely hope so.
---
---
Gen.G now holds a 5-0 record and will face Kwangdong Freecs on July 2 at 8 p.m. GMT+9 | 7 p.m. GMT+8 | 11 a.m. GMT | 4 a.m. PT.
Fans can watch the LCK Summer Split 2022 on the official English and Korean Twitch LCK channels.
Follow ONE Esports on Facebook and Twitter for more LoL news, guides, and highlights.
READ MORE: DK ShowMaker on Gen.G Chovy: 'He's cracked, unbelievably good'