Week 7 of the League of Legends Champions Korea (LCK) Summer Split featured an electrifying pentakill from T1 Gumayusi on Zeri.
In the fourth and final Telecom War with KT Rolster, the series came down to a thrilling third game, where T1 held a 2,000 gold lead by 31 minutes. Lee "Gumayusi" Min-hyeong became the star of the series, securing a pentakill in the last team fight.
T1 Gumayusi zips through KT Rolster for a game-ending pentakill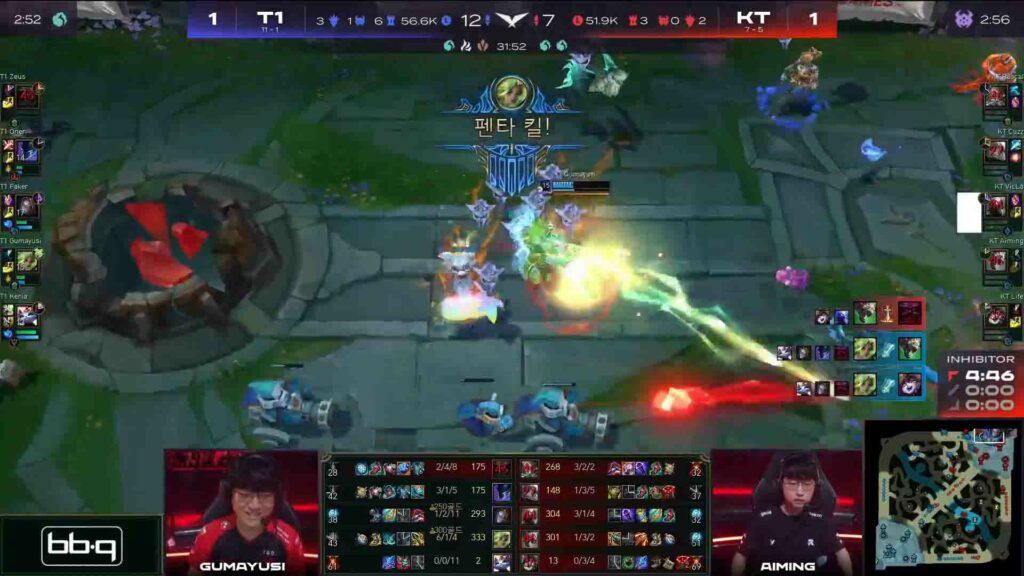 As T1 sieged the enemy base through the top lane, KT Rolster tried to sandwich them with a Realm Warp from Lee "VicLa" Dae-kwang's Ryze.
Kim "Rascal" Kwang-hee's Gwen got into the backline via Realm Warp and targeted Gumayusi's Zeri. He managed to get a few snips on the T1 ADC, but Mun "Oner" Hyeon-joon's Nocturne feared him and denied enemy vision with Paranoia.
During Paranoia, Choi "Zeus" Woo-je's Ornn zoned out the rest of KT with Call of the Forge God and Searing Charge.
Though Lee "Faker" Sang-hyeok's Orianna was stunned by Moon "Cuzz" Woo-chan's Poppy, Ryu "Keria" Min-seok's Yuumi protected the mid laner by casting Final Chapter. Gumayusi then eliminated the rooted Poppy player.
With T1 gaining the man advantage, Gumayusi was out for blood. Boosted by Yuumi's Zoomies, the Zeri player gunned his way through the enemy base to secure the pentakill and the series victory.
Guma's pentakill is the second pentakill of 2022 LCK Summer. The first one was actually claimed by KT's Kim "Aiming" Ha-ram in Week 5 against Kwangdong Freecs.
T1 also remains undefeated in the classic Telecom War rivalry for 2022 as Gumayusi and the boys picked up two match wins against KT Rolster in both LCK Spring and Summer.
---
---
---
Gumayusi is ready to prove that he's a top AD carry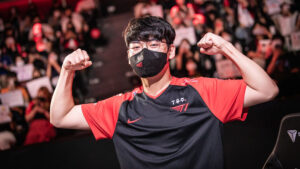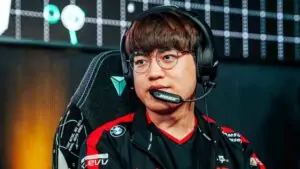 Gumayusi received the Player of the Game award for game three with five votes, beating teammate Zeus by one vote. In the post-match interview, he said that he was touched by how happy his teammates were with the pentakill.
"There were so many people talking about LCK's best AD carry without me. Today, I was able to prove myself. This is going to be the start of me beating all the other ADCs in the LCK," said Gumayusi.
T1 now leads the league with a 12-1 record and will face runners-up Gen.G on July 30 at 8 p.m. GMT+9 | 7 p.m. GMT+8 | 11 a.m. GMT | 4 a.m. PT.
Follow ONE Esports on Facebook and Twitter for more LoL news, guides, and highlights.
READ MORE: T1 Faker swaps jerseys with Tottenham football star Son Heung-min