Take note, travelers!
While players spend their precious primogems to get the rarest 5-stars like Ganyu, there's actually a budget team composition that almost every player can use, and it's called the Genshin National Team composition.
Here's everything you need to know about the National Team composition, including its origin, roster, variants, and how to get its main DPS, Xiangling.
What exactly is the Genshin National Team composition?
The National Team is considered to be one of the most budget-friendly parties in Genshin Impact, featuring a quartet of 4-star characters.
According to a Genshin Reddit thread, "National Team" comes from the Chinese phrase "国家队". The term "national" is slang for anything that is "commonly used by people".
Since obtaining four-star characters is easier than five-star ones, this lineup is considered an accessible and efficient composition.
The roster of the Genshin National Team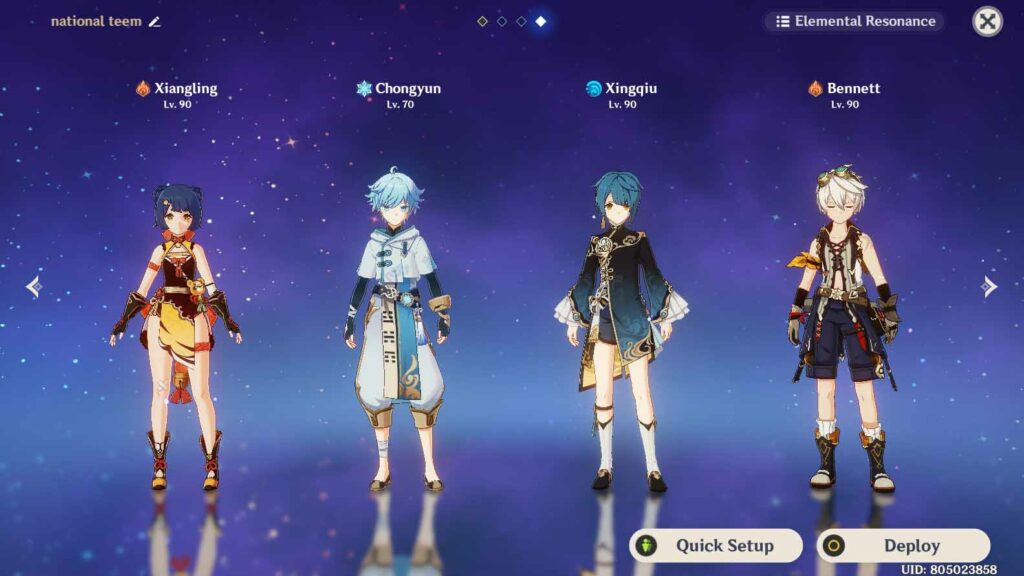 Here are the characters used in the Genshin National Team composition:
| | | | |
| --- | --- | --- | --- |
| CHARACTER NAME | WEAPON | ROLE | ELEMENT |
| Bennett | Sword | Support/Healer | Pyro |
| Chongyun | Claymore | Support | Cryo |
| Xiangling | Polearm | Main DPS | Pyro |
| Xingqiu | Sword | Sub DPS | Hydro |
Pros and cons of the Genshin National Team
The Genshin National Team is a viable composition for many reasons.
The team's primary elemental reactions of Vaporize and Melt are all about amplifying damage. For low-level accounts, these elemental reactions helps you take down tougher opponents, such as Mitachurls and Fatui agents.
What's more, the Pyro duo of Xiangling and Bennett activates Fervent Flames, an elemental resonance that increases your attack by 25% and decreases the duration of Cryo effects by 40%.
When it comes to coordinating the National Team's elemental attacks, players don't have to worry about getting the perfect setup. You can get a solid Melt combo with the bursts of Xiangling and Bennett with Chongyun's elemental skill, regardless of what order you put them down.
The only weakness of the Genshin National Team is its range. With no Catalyst or Bow user in the lineup, you're pretty much out of luck when facing flying creatures like Specters.
---
---
Variants of the Genshin National Team composition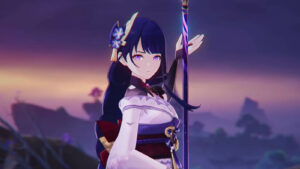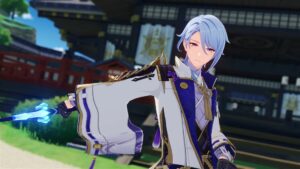 Since seasoned players already have stronger 5-stars that they can field, they often mix them with National Team units to make their own hybrid parties.
A trending composition used in the recent Spiral Abyss is the "Raiden National", which replaces Chongyun with the 5-star character Raiden Shogun. While this removes talent-based Melt combos, Raiden Shogun slots in as a strong DPS that can efficiently charge her elemental burst with the three other characters.
Now available in Genshin Impact V2.6, Kamisato Ayato is looking to be a 5-star replacement for Xingqiu. While the two have similarities in Hydro abilities, Ayato blows Xingqiu out of the water by having better damage scaling and a longer elemental burst. Get ready for more Ayato National Teams in the next Spiral Abyss.
How to get Xiangling for free in Genshin Impact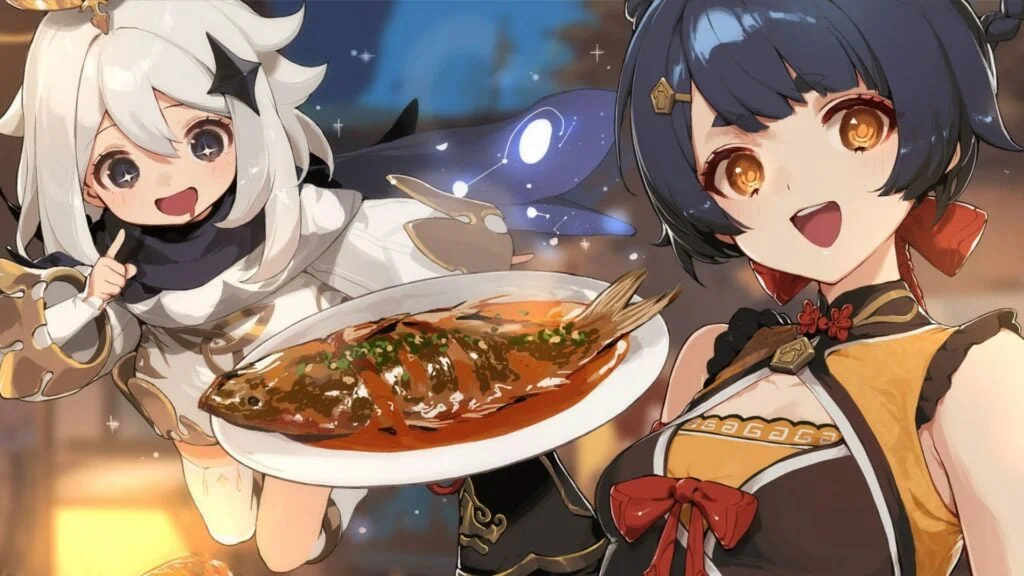 Xiangling is one of the very few characters that are permanently obtainable in the online RPG for free. If you'd like to recruit the Liyue chef, you must reach Adventure Rank 20 and complete Floor 3, Chamber 3 of the Spiral Abyss.
Once you complete those two tasks, you can unlock Xiangling for free from the "Spiral Abyss Event – People Choice" tab in the event menu.
Follow ONE Esports on Facebook for more Genshin news, guides, and highlights
READ MORE: What is the Triple Crown in Genshin Impact?