How do you say "I told you so" in Hilichurlian?
Following the return of Sangonomiya Kokomi and Ganyu in Genshin Impact, YouTuber Michael "Mtashed" Tash uploaded a video that discusses which banner you should roll for. While the content creator has been an avid fan of Ganyu since her release, the same can't be said about Kokomi.
Last year, Mtashed stated that the character was the "worst 5-star in Genshin history", but it looks like he's changed his mind in his latest video.
---
---
YouTuber Mtashed changes his opinion on Sangonomiya Kokomi from Genshin Impact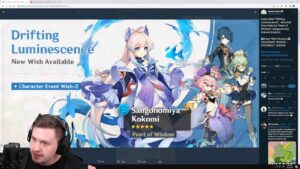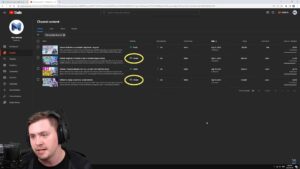 The content creator said he initially disliked the Divine Priestess because of her passive talent, Flawless Strategy, which decreases her Crit Rate by 100%. This made her a less preferred pick for Vaporize compositions that rely on the specific attribute.
In retrospect, the Genshin streamer admitted that his "roast" of the Hydro character was uncalled for and decided to unpublish his first reviews of her.
"I'm removing anything that's negative about her because she's pretty easy to build, she has the best Hydro application, she works well in Freeze comps, and she's a good little healer," he said.
The streamer also touched on how the Divine Priestess continues to be a viable support pick with the new Dendro reaction Bloom. As a Catalyst user, she can consistently apply Hydro and generate Dendro Cores during combat.
If you're still figuring out how to build the 5-star character, Mtashed recommended the 3-star weapon Thrilling Tales of Dragon Slayers. Thrilling Tales grants a significant Attack buff up to 48% to the next on-field character after Kokomi.
You can check out the YouTuber's full explanation down below:
---
---
Follow ONE Esports on Facebook and Twitter for more Genshin news, guides, and stories.
READ MORE: Crit out, Elementary Mastery in: Why EM is no longer useless in Genshin