Filipino voice actor Anne Yatco tore Genshin Impact monsters to oblivion after making a flawless run on the Spiral Abyss, the game's most challenging domain.
The Raiden Shogun English VA flaunted her achievement on Twitter, showing a screenshot of all cleared floors, earning a total of 36 Abyssal Stars during her Twitch livestream.
"First try, zero deaths," she proudly tweeted.
The voice actor has been playing the HoYoverse online game since last year, but this is the first time she completed the special domain.
Raiden Shogun English VA Anne Yatco clears the Genshin Impact Spiral Abyss, playing as the Inazuma Archon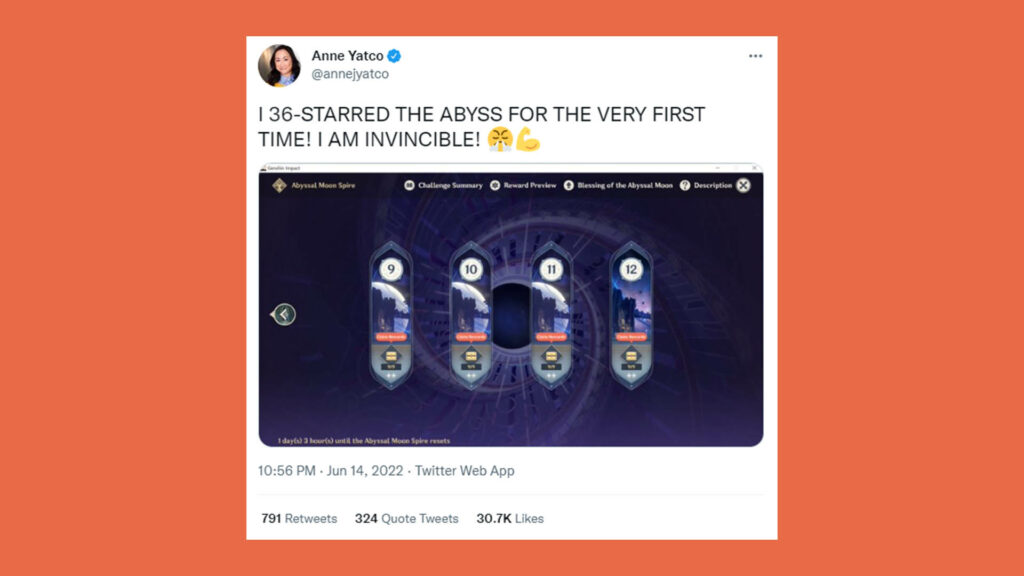 Anne showcased the might of the Raiden Shogun after clearing all 12 floors of the Spiral Abyss for the first time.
"Floor 12 is always just a little too hard for me to do in time," she admitted at the start of her livestream.
Of course, the character that she voices, the Raiden Shogun, is present in her winning party.
---
---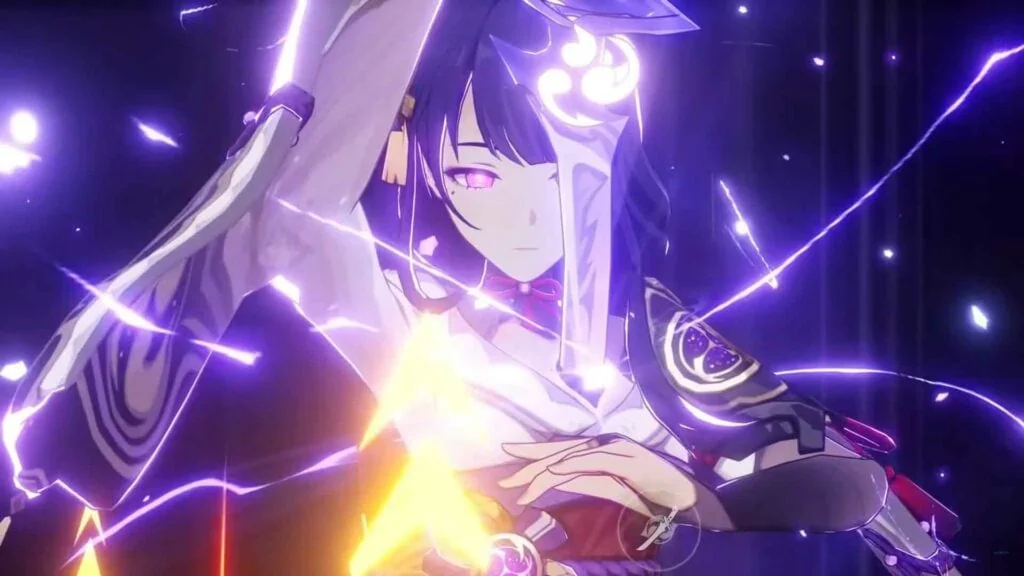 She also consistently utilized the power of the other Archons, Venti and Zhongli, to survive the wrath of the domain.
Anne had to repeat and play Floor 12 three times until she finally beat the game mode, with the Raiden Shogun dealing the last blow against the Perpetual Mechanical Array.
---
---
The voice actor first cleared the Spiral Abyss in January during a charity stream where she raised US$1,050 after playing for eight hours.
Out of all the challenges in the Abyss, Anne revealed that she absolutely hates protecting the Domain Monolith. This challenge doesn't run on a timer but instead, puts players in a tricky situation where they need to maintain it's HP above a certain threshold.
Anne is the English voice actor for the Raiden Shogun, the ruler of the Inazuma region and a 5-star Electro polearm user. She also voices Nobara Kugisaki in the English dub of the anime series Jujutsu Kaisen.
Fans can watch Anne's full Spiral Abyss run on her Twitch channel.
READ MORE: Giant Primogem cosplayer blesses 5-star-hungry Genshin fans with mere presence