Updated on December 6, 2:57 p.m. (GMT+8): Added four more ways to earn free Primogems in Genshin.
Which type of Genshin Impact character are you? Are you the type who collects all Archons? Or do you pull for waifus and husbandos?
With over 50 characters to choose from, many players are always on the lookout for ways to get quick and free Primogems.
Primogems are the premium currency in Genshin, commonly used for buying Acquaint Fate or Intertwined Fate to wish for better characters or weapons in the game.
So what's the easiest way to get Primogems? We've compiled a list of nine simple methods.
---
How to get free Primogems in Genshin Impact
Completing a character's favorite furniture set
Playing Genshin Impact TCG
Join official HoYoverse contests on social media
Purchasing collaborative merchandise
Participating in limited-time events
Doing Daily Commission Quests
Check in through the HoYoLAB Daily Check-In
Opening chests
Redeeming Genshin Impact codes
---
Completing a character's favorite furniture set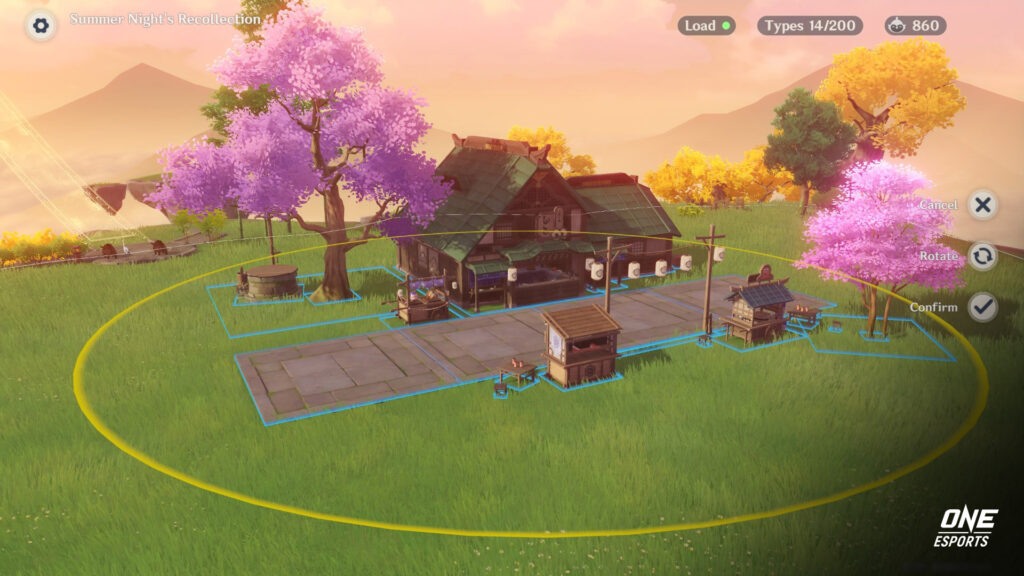 Do you like building and collecting? Well, how about doing it in Genshin using Serenitea Pot furniture?
This housing feature lets players purchase furnishing blueprints to build a specific character's favorite set. Once the furnishing set is complete, travelers can place the character on the set as a companion and talk to them to receive gifts.
Aside from Primogems, players can obtain Mora and talent level-up materials.
---
Playing Genshin Impact TCG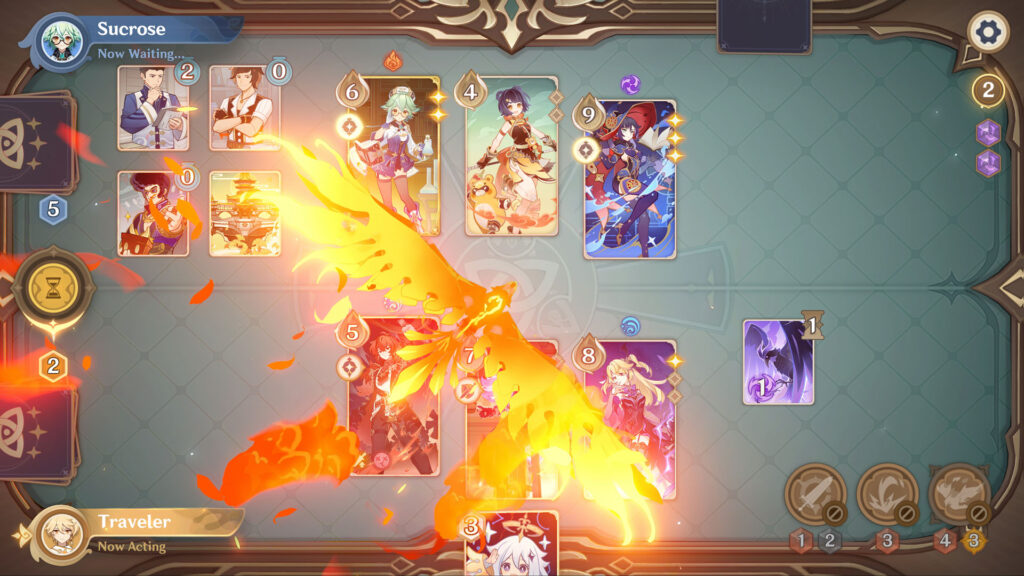 Version 3.3's newest game mode, the Genshin Impact TCG, offers free Primogems as one of its rewards.
As you gain player experience and level up, you'll receive other in-game items as well like new cards and lucky coins, which you can exchange for more cards.
Learn how to play Genshin Impact TCG Genius Invokation here.
---
Join official HoYoverse contests on social media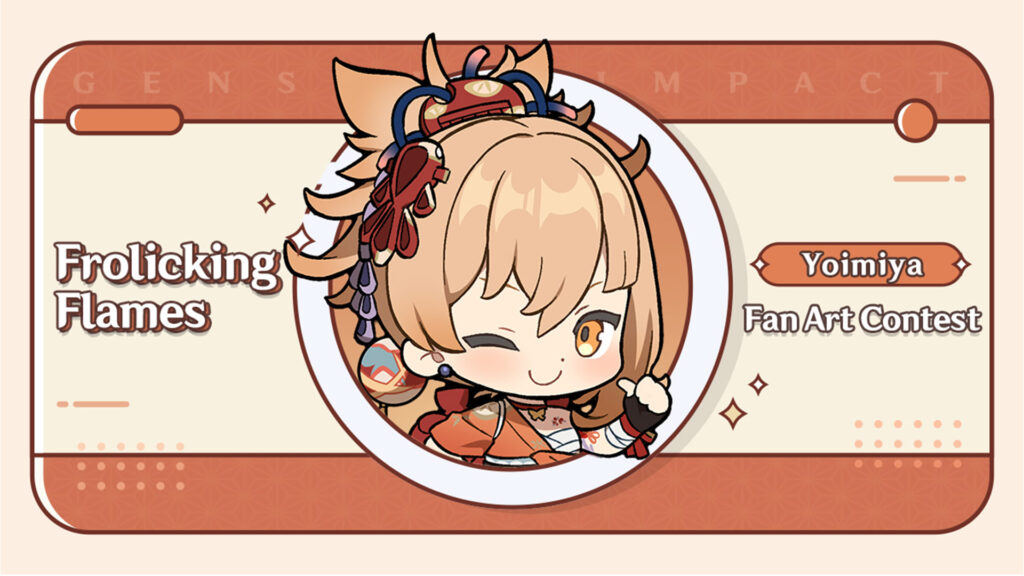 Every now and then, HoYoverse launches online contests and events that travelers can participate in and win plenty of cash prizes, gadgets, and, yes, Primogems.
For example, Genshin's anniversary celebration in September presented numerous mini-events that required travelers to post and comment on HoYoLAB.
Simply follow Genshin on Twitter and HoYoLAB to get updated on their latest giveaways.
---
Purchasing collaborative merchandise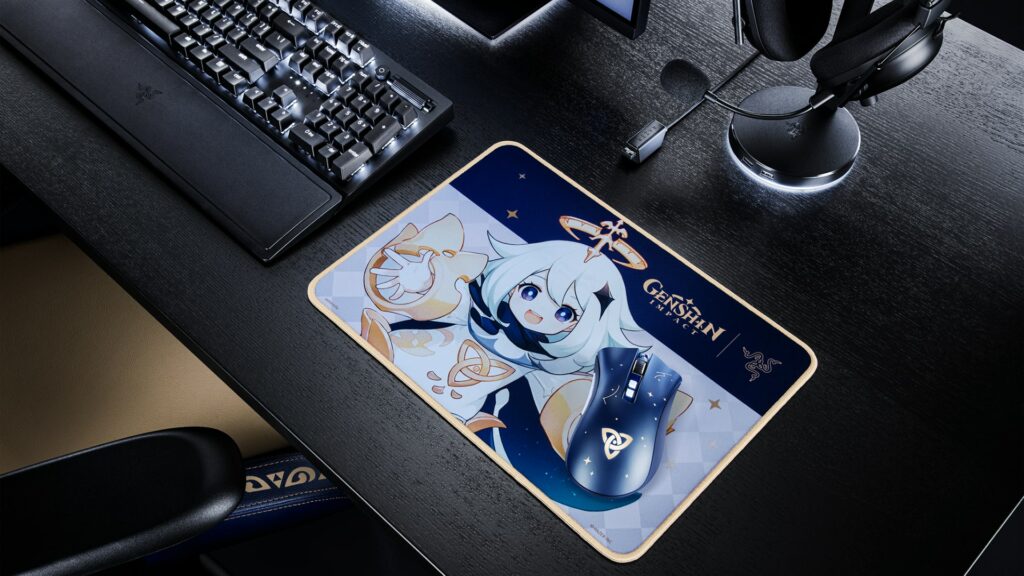 Treat yourself to some Genshin merchandise, and you'll get bonus in-game rewards with your purchase!
The game's collaborative collection with gaming brand Razer features a chair, a mouse, and a mouse pad, with a hefty of in-game bonuses like Mora and Primogems.
You can order online through the official Razer website and have it delivered straight to your doorstep. or personally pick it up at a RazerStore. Each item comes with a code, so be sure to redeem it after unboxing!
---
---
Participating in limited-time in-game and web events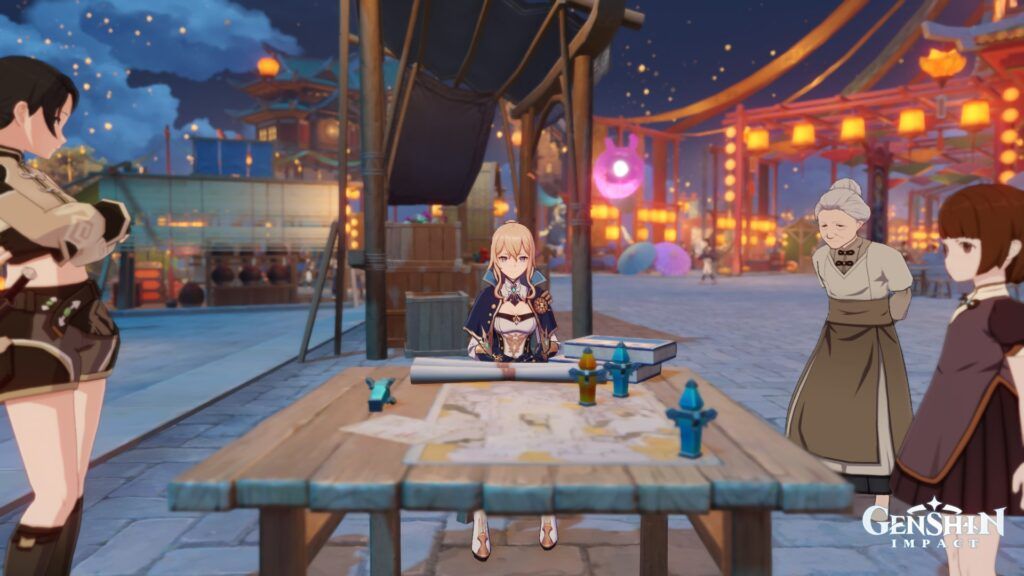 The annual grand event in Liyue, Lantern Rite Festival, gives tons of rewards to players including free Primogems, Mora, and Hero's Wit. In 2021, the web event "Wish Upon A Lantern", in particular, even had the whole community joining in as HoYoverse gave away a billion Primogems split among players.
Each player claimed 108 to 288 Primogems with just a few clicks after the event.
Check out the five best Genshin events of all time.
---
Doing Daily Commission Quests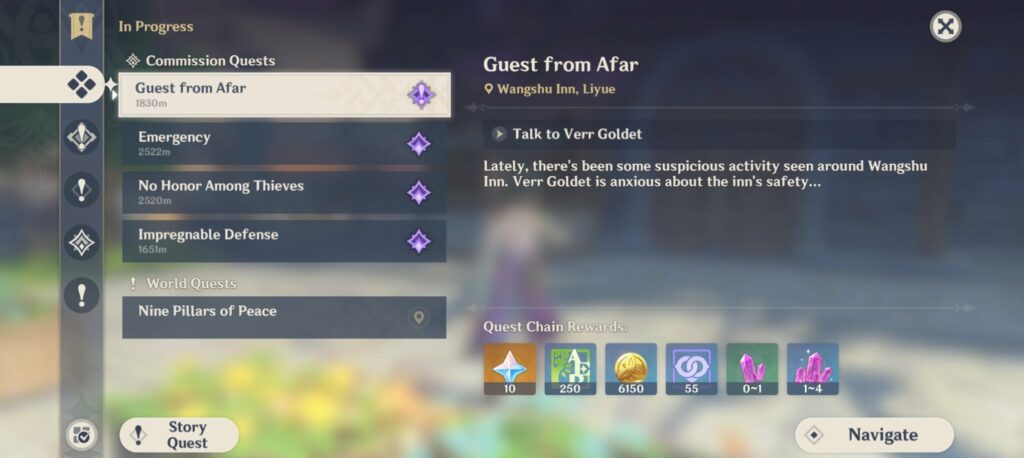 If you've been playing the game since its launch in 2020 and are now at Genshin Impact World Level 8, you are probably done with all World Quests and Story Quests. However, you can still earn Primogems through the Daily Commission Quests which refresh every single day.
There are four Daily Commission Quests which give 10 Primogems each. An additional 20 Primogems await you at the Adventurer's Guild after completing all four quests. You can get a total of 60 Primogems a day just by doing the dailies. In a month, you can get a maximum of 1,860 Primogems which is more than enough for one 10x Wish. Now that's basic Genshin math!
---
Check in through the HoYoLAB Daily Check-In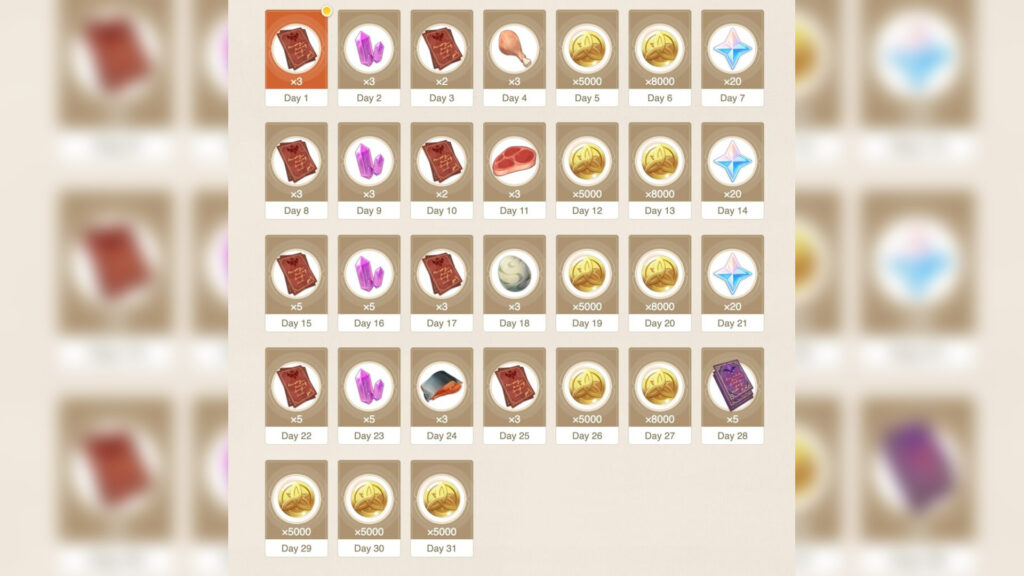 HoYoLAB is HoYoverse's official community hub where players can post Genshin Impact photos, stories, questions, and even publish their own fan art.
The site's Check-In feature lets you claim all sorts of free stuff, from Wish essentials like Primogems to the in-game currency, Mora.
By checking in for a whole month, you can get a total of 60 Primogems, 67,000 Mora, and 16x Fine Enhancement Ore for free!
You can read our brief guide on how to check-in through HoYoLAB here.
---
Opening chests
If you haven't explored Teyvat at 100%, you are missing out on a lot of Primogems from opening chests. These are the four types of chests in Genshin Impact and the number of Primogems that they yield:
Common chest – 0 to 2 Primogems
Exquisite chest – 2 to 5 Primogems
Precious chest – 5 Primogems
Luxurious chest – 10 to 40 Primogems
You can find chests hidden around Mondstadt, Liyue, Inazuma, and Sumeru, locked by mechanisms or enemies, and sometimes by completing missions.
---
Redeeming Genshin Impact codes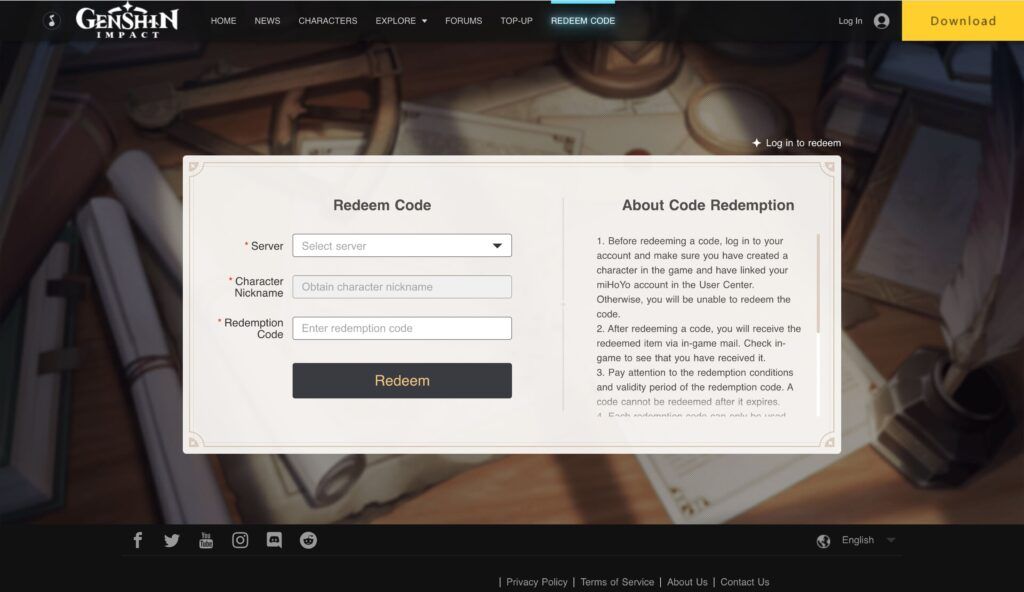 The easiest way to get free Primogems in Genshin Impact is through redemption codes.
To thank all the players and fans for their support, HoYoverse gives out freebies every once in a while in the form of codes. These codes are usually revealed during official Genshin Impact livestreams or through social media events and can be redeemed through the game's website.
You can check out the full list of working Genshin Impact codes here.
Find out where you can buy the official Ganyu smartphone, how to join the official Genshin Discord server, and how to make condensed resin.
---
Follow ONE Esports on Facebook for more Genshin news, guides, and highlights.
READ MORE: Guide to Genshin Impact TCG Genius Invokation: How to play and win