All sixteen teams from around the world have been locked in for VCT Stage 3 Masters Berlin. Thanks to the additional slots given to various regions, a total of 13 teams will be making their international debut.
Sentinels, Crazy Raccoon, and KRU Esports are the only teams from Stage 2: Masters Reykjavik that will be competing in Berlin. While there are many new names, there are some teams that we've been longing to see on the international stage.
---
Here are the top 5 Valorant teams that are making their international debut at VCT Stage 3 Masters Berlin
100 Thieves will be representing the NA region alongside Sentinels and Envy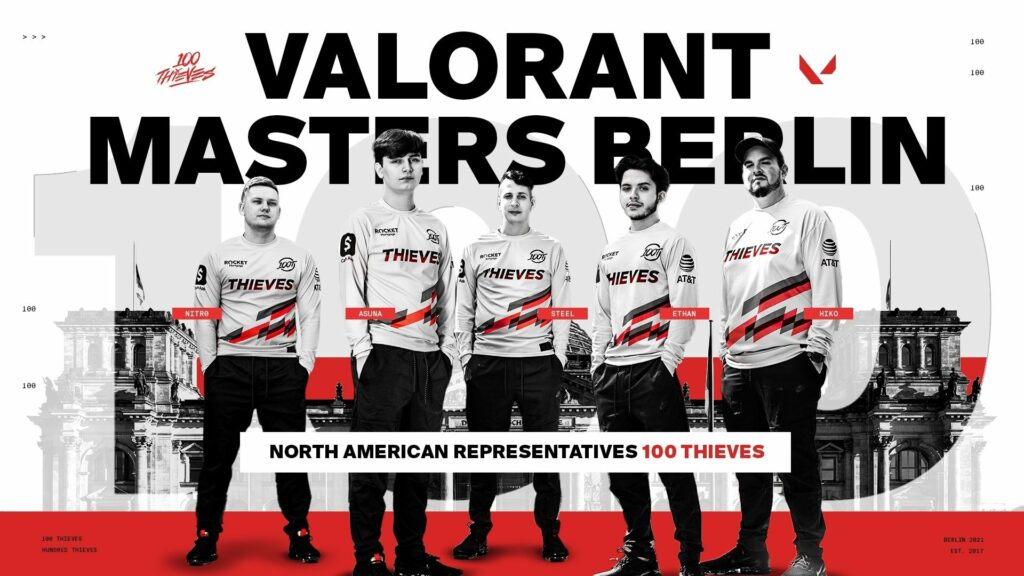 100 Thieves were the first champions of Valorant NA, but have struggled to get back on top since Stage 1 Challengers.
100 Thieves have some of the most impressive stats in Valorant NA, with 100 Thieves Spencer "Hiko" Martin ranking 4th in the highest headshot percentage in NA at 30%. 100 Thieves Joshua "steel" Nissan has the highest assists per round, and a 24% clutch percentage.
100 Thieves Peter "Asuna" Mazuryk is one of the youngest players going to VCT Stage 3 Masters Berlin, and also has one of the highest average combat scores in the NA region.
After a second-place finish at the VCT NA Stage 3 Playoffs, they will be representing North America alongside Envy and current kings of Valorant, Sentinels in VCT Stage 3 Masters Berlin.
---
Vision Strikers will finally make their international debut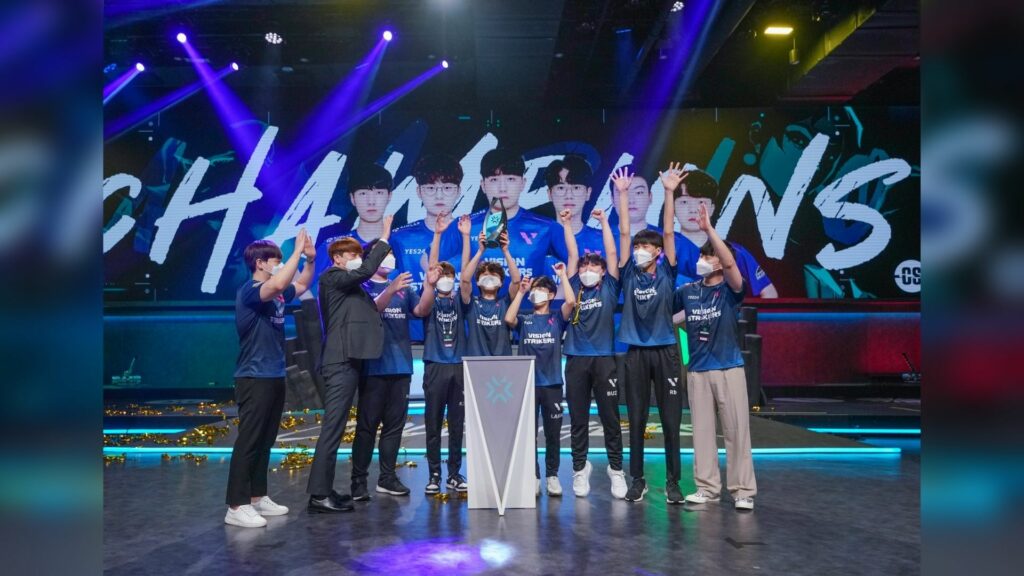 Vision Strikers was the first team to qualify for VCT Stage 3 Masters Berlin.
This Korean team made Valorant history with their 100-game win streak, but were denied the international stage at Reykjavik.
Vision Strikers has since welcomed back Kim "Lakia" Jong-min, formerly of NUTURN, to their roster, along with Yu "BuZz" Byung-chul and Kim "MaKo" Myeong-kwan.
Lakia was actually part of the Vision Strikers roster in Valorant's early days, but joined NUTURN at the start of 2021. In the initiator role, Lakia was a large part of NUTURN's success in Masters Reykjavik, and was named MVP of Day 4 of the tournament.
Vision Strikers have an unusual seven-man roster with three coaches, including former player Kim "glow" Min-soo. This will make Vision Strikers an unpredictable foe at VCT Stage 3 Masters Berlin, as they mix and match their players on different maps.
---
---
New and improved Zeta Division debut at VCT Stage 3 Masters Berlin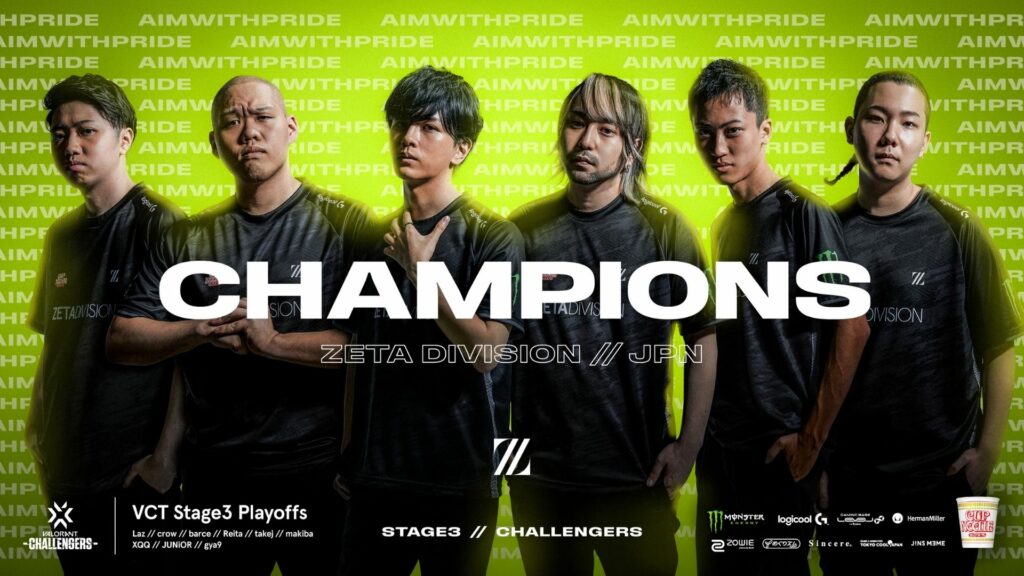 Formerly known as Absolute Jupiter, Zeta Division's glow-up has brought them nothing but success as Japan's first seed to Berlin.
The team already conquered the Japanese Valorant scene during First Strike: Japan and VCT Stage 1.
As Zeta Division, the team is looking to take back their crown, already drawing the attention of the likes of Team Liquid's Coach Connor "Sliggy" Blomfield and G2's Oscar "mixwell" Cañellas Colocho.
Sliggy singled out Koji "Laz" Ushida, calling him a "beast" on Cypher, while Laz was part of VCT First Class and given the nickname "The Tactician." He's also known as the clutch king of Japan, and is able to use every bit of information to turn impossible rounds arounds.
---
Acend may give us the best Jett vs. Jett battle in the world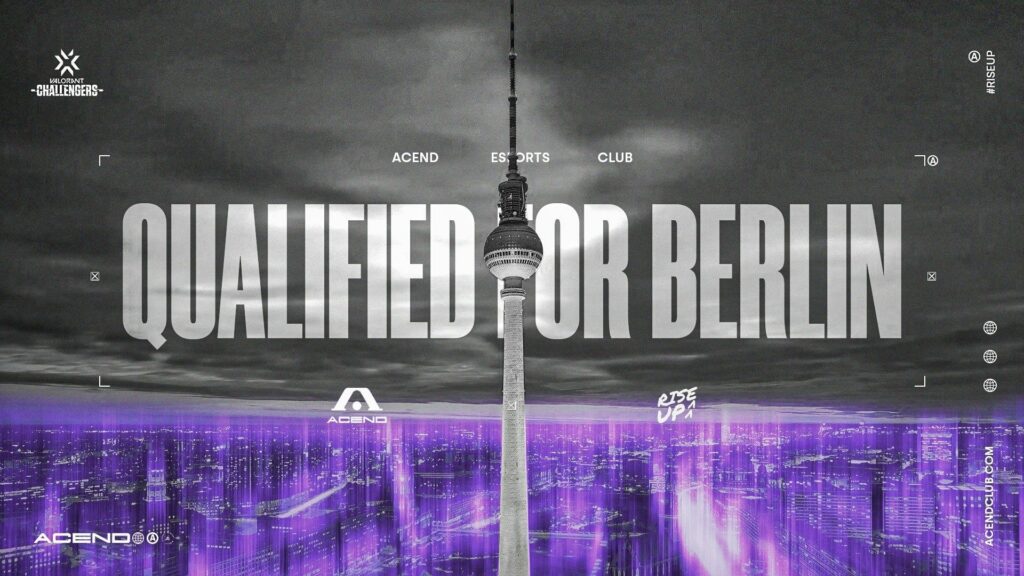 Acend Club looks like the EU's wild card entry for Masters Berlin. Acend's roster topped the EMEA scene during VCT Stage 2 and placed third at the Stage 3 EMEA playoffs.
The kicker for Acend Club is Turkish player Mehmet Yağız "cNed" İpek, who many have dubbed as the best Jett in the world – a title acknowledged by Sentinels' Tyson "TenZ" Ngo himself.
cNed's international debut may give us the most anticipated Jett vs. Jett battle with TenZ at VCT Stage 3 Masters Berlin!
---
Bren Esports brings #PinoyPride to Berlin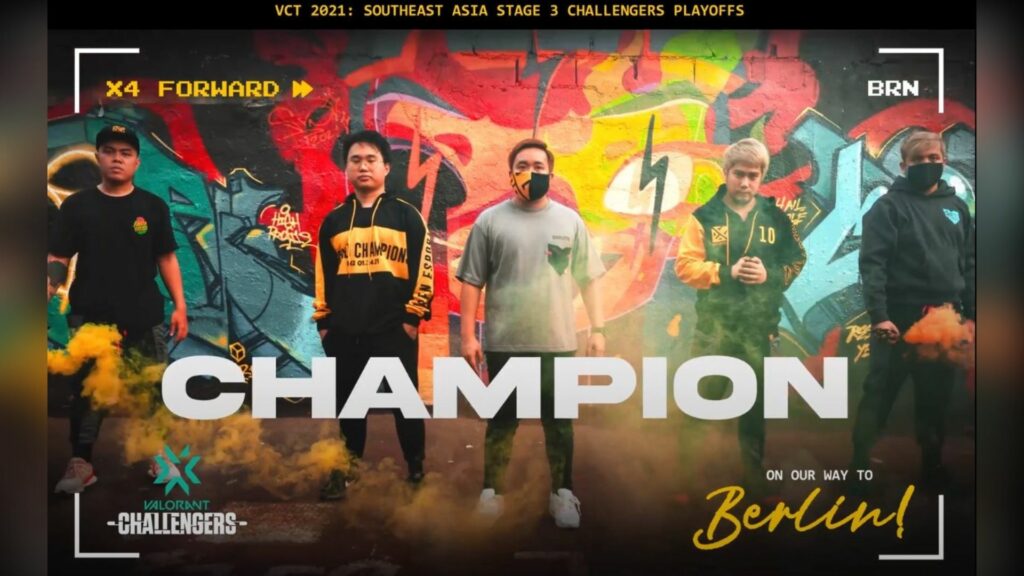 (Update from the Valorant Champions Tour team from September 3, 2021.)
Unfortunately, Bren Esports was not able to secure the necessary travel visas and will not be able to attend VCT Stage 3 Masters Berlin. The tournament's Group D format has been modified with Sentinels, F4Q, and G2 Esports pivoting to a double round-robin with the top two teams advancing to the Playoffs.
After conquering the M2 World Championships, Bren Esports is determined to make a mark on the international Valorant stage.
Bren Esports came in first place at the VCT Stage 3 SEA Playoffs, losing only two maps throughout their run. A team made up of FPS veterans, Bren Esports is determined to prove that SEA can go up against the likes of Sentinels.
Bren Esports' Jayvee "DubsteP" Paguirigan was a breakout star in the VCT Stage 3 SEA Playoffs. With high-performance plays on Jett, fans have dubbed him as SEA's TenZ.
"We are playing against the best of the best of the best this time," Coach Gilbert "Gibo" Sales Jr told ONE Esports. "We will not take things lightly."
VCT Stage 3 Masters Berlin will run from September 9 to 20, 2021. The event will be broadcast live globally on Twitch and YouTube.
READ MORE: Valorant Conquerors Championship: Schedule, results, format, where to watch