T1 head coach, Bae "Bengi" Seong-woong, stated in a pre-departure press conference that T1's loss against Gen.G in the 2022 Summer Split playoffs was primarily due to in-game communication issues and burnout.
Their LCK Summer 2022 playoffs performance differed from their overall performance during Spring Split where they accomplished a perfect split and lost only one game during the playoffs.
They finished second at the Mid-Season Invitational 2022, narrowly losing out to RNG 3-2. During the semifinals, they swept G2 Esports 3-0.
Coming into Summer, T1 had the opportunity to carry forward their momentum as they did not make any roster changes. However, after a strong start during the regular season, they started to crumble as they got swept by Gen.G in Week 7, followed by Liiv Sandbox in Week 9, before they were eliminated by DWG KIA during the semifinals.
---
---
T1 explain their sudden drop in performance during the 2022 LCK Summer Split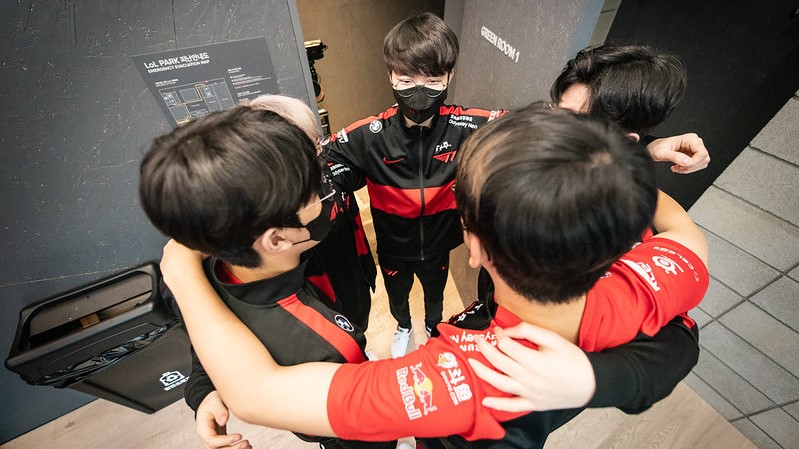 It wasn't a strategic issue, Bengi said during the press conference, and believed that their "strategy was one capable of winning." They had other issues that were not all related to the game.
"After the summer season ended, we discussed and received feedback that we had issues with in-game communication. We also realized we had been pushing ourselves since the beginning of Spring. So we spent some time talking about these issues, and I'll make sure that these issues are resolved before the Worlds," he said.
As a result, some of its members like Choi "Zeus" Woo-je, took a short break from League of Legends to deal with burnout.
Now that they've rested and landed in North America, they're getting ready for the Worlds 2022 Group Stages which will be played on patch 12.18, one that they haven't competed on.
Bengi said that they plan to first prepare by updating their champions tier list, analyzing their opponents' strategies, then develop a strategy for the tournament and practice based on it.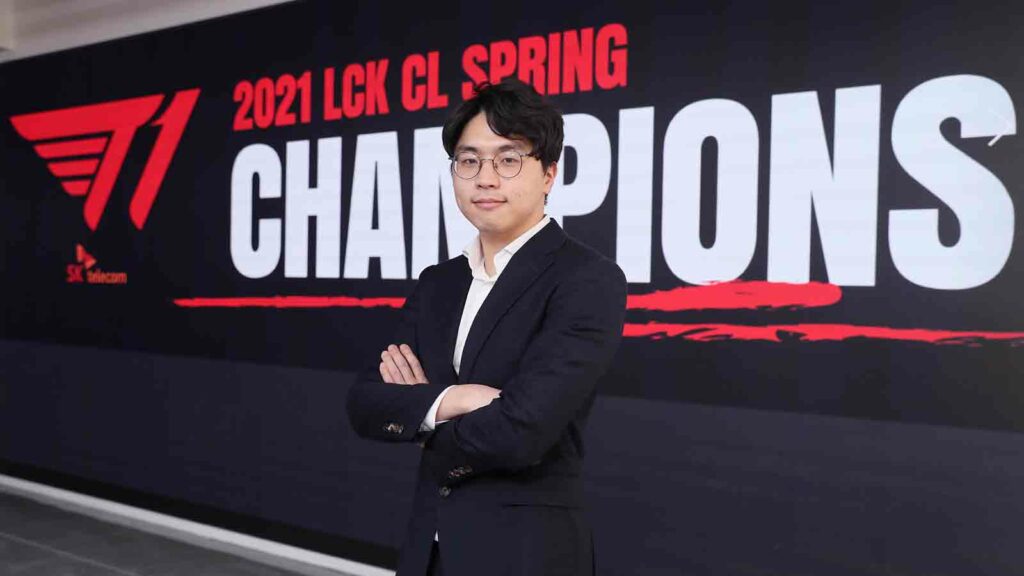 When asked if T1 regarded LPL as a threat, Bengi shared his thoughts, "To be honest, every team appeared to be fairly evenly matched when I watched the recent LPL playoffs. Many LPL summer playoffs and qualifier matches went to game five, which leads me to believe that LPL team performance varies greatly depending on the team's condition. So I am actually concerned about the entire region."
At the same time, Lee "Faker" Sang-hyeok will be undertaking his own personal preparations. "First, I will focus on maintaining my condition, so that I will be in top shape when I play," he said.
T1's first match is against Edward Gaming on October 7, 6 p.m. PST | October 8, 2 a.m. GMT | 9 a.m. GMT+8.
---
Follow ONE Esports on Facebook and Twitter for more League of Legends esports updates.
READ MORE: Korean fans doubted LCK teams could win Worlds, then this changed their mind