LCK representative T1 is making some big changes behind the scenes just in time for Worlds 2022.
In a Twitter post, T1 CEO Joe Marsh recently discussed the future of head coach Choi "Polt' Seong-hun. Polt will now move out of his current role to become general manager for the overall League of Legends program, supporting the team's LCK, LCK Challengers, T1 Rookies, and T1 Esports Academy rosters.
While the news came shortly after T1's 3-0 loss against Gen.G in the LCK Summer final, Marsh stated that the move was "more of a gut decision" after extensive discussions within the organization.
"The results of the LCK final have no bearing on my decision since I was set on making the changes no matter the result. I am confident that Polt will continue to help build our programs on all levels," wrote Marsh in an official announcement.
---
---
CEO Joe Marsh promotes T1 Bengi to interim head coach for Worlds 2022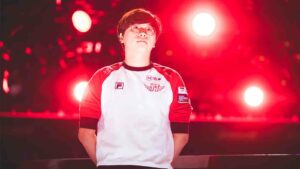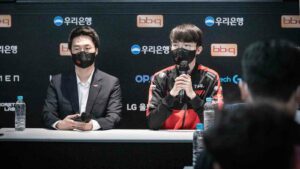 Moving forward, three-time World Champion and coach Bae "Bengi" Seong-woong will be promoted to interim head coach for T1's upcoming Worlds 2022 run.
Marsh said that Bengi's experience as Worlds contender could increase their chances of achieving a fourth World Championship. The T1 veteran has spent around two years in the coaching position for the T1 Challengers and LCK squads.
In addition to T1 Bengi's promotion, the team welcomes Kim "Sky" Ha-neul as their new coach for Worlds. While Sky might be a new name for LCK fans, he's spent over a year coaching the T1 Esports Academy.
Now part of the main squad, he'll be in charge of putting players in the right mindset before each competition and keeping the locker room "a stress-free zone."
Follow ONE Esports on Facebook and Twitter for more LoL news, guides, and highlights.
READ MORE: Is he truly unkillable? The 5 biggest rivals of T1 Faker