Three-time League of Legends World Champion Bae "Bengi" Seong-woong retired at the end of 2018. Now at the Mid Season Invitational (MSI 2022) four years later, he's back on the international stage, this time as a coach with T1.
The former "Right hand of God" to Lee "Faker" Sang-hyeok, he's now the mid laner's coach on the main roster, working alongside Kim "moment" Ji-hwan and head coach Choi "Polt" Seong-hun.
Still holding a perfect record this Season 12, T1 did not drop a single series in the 2022 LCK Spring regular season and playoffs, and haven't lost a single game in Group A at MSI.
In an exclusive interview with ONE Esports, the former pro jungler shares how the team has been adapting to the 35ms ping environment, the challenges they're overcoming at MSI, and how he's grown as a coach over the last two years.
---
---
T1 coach Bengi has his sights set beyond MSI 2022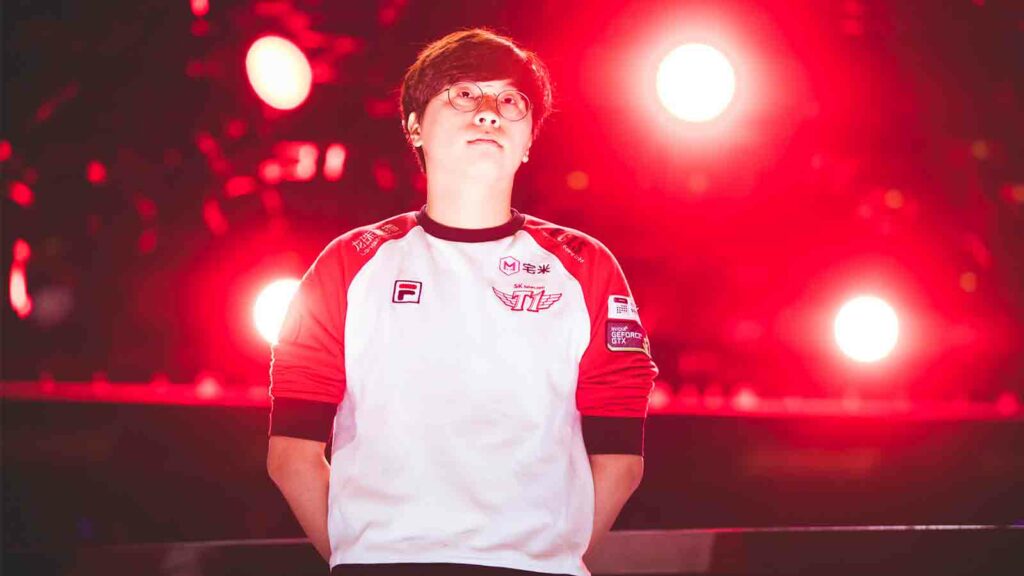 Just after he completed his compulsory military service in 2019, Bengi mentioned in an interview with Inven Global that he wasn't keen on returning to the esports scene as a coach because it required a lot of work and effort.
Fast forward a year, in 2021, he became the head coach of T1's LCK Challengers team and led them to a first place finish in the 2021 LCK CL Spring season and playoffs, clinching the championship title, his first in this new career path.
"It's not like my thoughts have dramatically changed," Bengi shared with ONE Esports. "I've been in this industry for so long, so I came back."
After a disappointing 10th place finish in 2021 LCK CL Summer, Bengi left the team, but received another offer from T1 to join the main roster's coaching staff. Since he wanted to keep working in Korea, he accepted.
Compared to teaching rookies in the Challenger scene, in the LCK, Bengi found himself alongside "the best, if not the best players around," where he instead learns from them by watching their gameplay.
"Oner is so talented. I know what he's good at," he commented on T1's jungler. "I'm not trying to make him learn something from me; I sometimes give him suggestions."
---
---
Bengi has come quite a way since he first started out as a coach. Initially, he shared that he tended to only think of the game from his perspective, but has since broadened his point of view.
Here at MSI 2022, even though T1 looks like the most dominant team in the competition, Bengi and the rest of the staff are still evaluating the patch 12.8 meta.
"To be honest, we haven't been preparing and practicing much after the LCK Spring final, so we are still getting the grasp of it," he said. "We have to cross check with other teams on what they prepared, and if our understanding is correct."
He also admits that the 35ms ping has "definitely affected players' performance" since Korea's ping is usually much lower at 8ms, but they'll strive to get used to it as much as possible.
Looking beyond MSI, Bengi already has his sights set higher than ever in his new career. "I've never made it to Worlds as a coach, so my goal right now is to qualify for Worlds as a coaching staff," he said.
T1 will compete the second round robin of the Group Stage tomorrow, May 15 in Group A. Watch all the MSI 2022 matches live on Riot Games' official channels on Twitch and YouTube.
READ MORE: Exclusive: T1 Faker on Heechul, books, and one character flaw he wants to improve