Updated on April 23, 12:07 p.m. (GMT+8): Added more relevant links.
As cliché as it may sound, the more the merrier, and in the world of Teyvat, this holds true.
MiHoYo's open world role-playing game Genshin Impact is an enjoyable game not just for solo players but for groups of friends as well.
Co-op mode lets you teaming up to defeat weekly bosses, grinding together for the rarest and the best artifacts, and share fun memories inside the Serenitea Pot realm.
Here's how you can unlock and play with your friends in Genshin Impact:
---
How to unlock the Genshin Impact co-op mode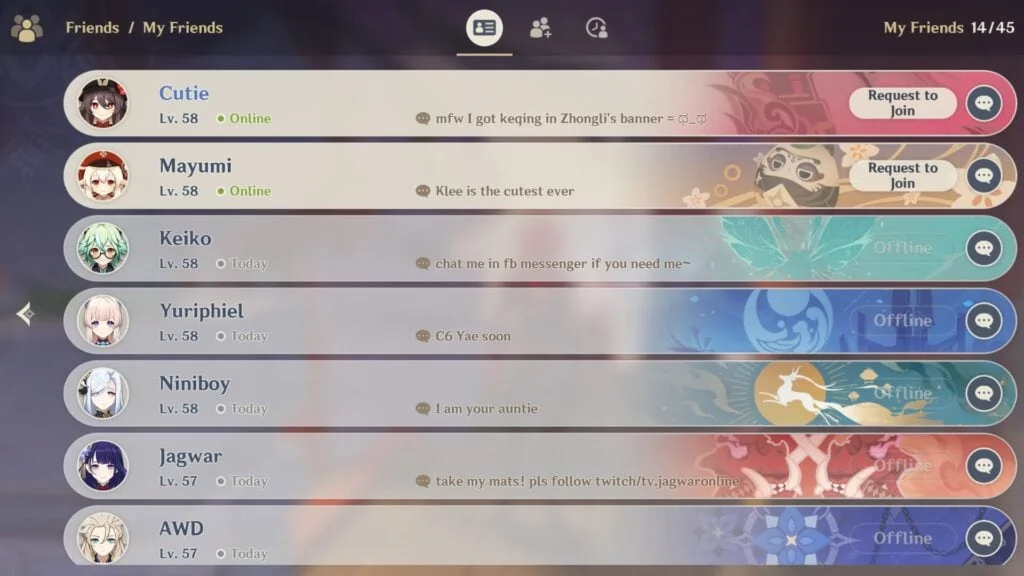 To unlock this feature, players need to reach Adventure Rank 16.
Once you've unlocked it, you can form a maximum party of four players to clear domains, defeat monsters and bosses, explore Teyvat, and finish event quests together.
---
How to play Genshin with your friends
Here's how you can play with your friends using the co-op mode:
Go to your Friends list.
Select the player you'd like to play with.
Click the "Request to Join" button.
A "Pending Approval" message will pop up beside their name. Wait for them to accept the invitation. You will then be transported to their world as soon as they approve your request.
---
---
How to play with other travelers in domains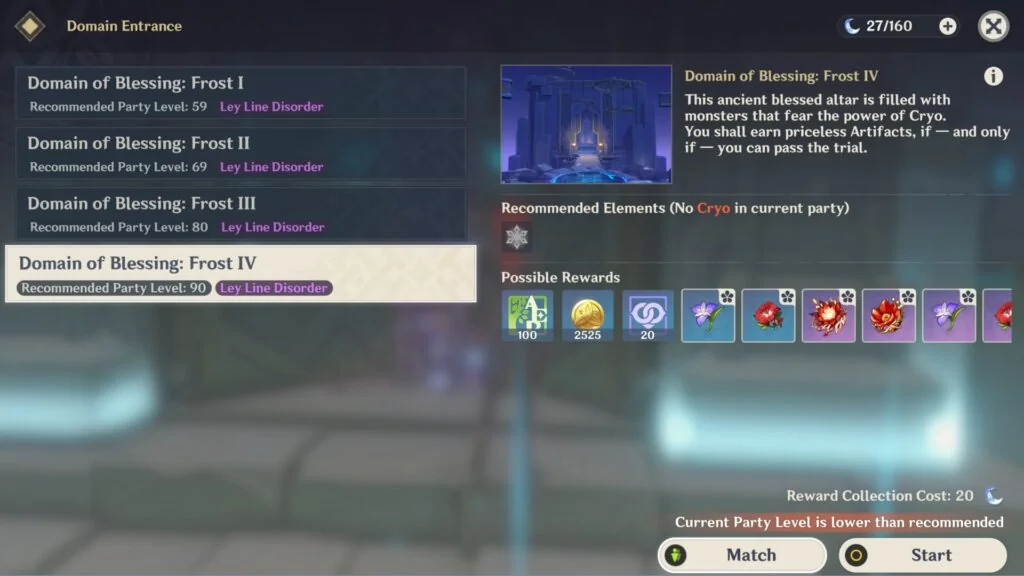 If none of your friends are online, you can always play the game with random travelers. Here's a step-by-step guide on how to play with a random team in Domains:
Select the domain you want to clear and hit its teleport button.
Enter the Domain and click on the "Match" option. This will queue you with other players.
A "Matching Successful" message should appear after a few seconds. Click "Confirm" to start playing with your new found friends.
---
---
Unable to enter Genshin Impact co-op mode? Here are some rules to remember
If you find yourself having trouble launching the feature, here are some rules to remember:
Players can only join worlds of other players whose World Level and AR range is lower than or equal to their own. For example, players who are under World Level 0, AR 16 can play with those who are AR 17. However, they cannot be in the same party as those who are World Level 1, AR 20 and above.
An ongoing Archon Quest or Story Quest may prevent you from entering other worlds or accepting an invitation. Finish your quests first to ensure smooth gameplay with your friends.
Enemy base HP and base ATK scales depending on the number of players in a party:
| | | |
| --- | --- | --- |
| PLAYERS | ENEMY BASE HP | ENEMY BASE ATK |
| 1 | 100% | 100% |
| 2 | 150% | 110% |
| 3 | 200% | 125% |
| 4 | 250% | 140% |
Follow ONE Esports on Facebook for more news, guides, and highlights.
READ MORE: 5 anime characters we want to see in Genshin Impact