Crit and Attack have been the go-to attributes for DPS units, but that is no longer the case in Genshin Impact version 3.0.
Now that developer HoYoverse has added new formulas, weapons, and artifacts to integrate Dendro into the meta, Elemental Mastery looks to be the best attribute to build for players who want to fully utilize the grass element.
Here's a detailed guide on how Elemental Mastery works and where you can find EM-related weapons and artifacts for your characters.
---
Why Elemental Mastery is Dendro's best friend in Genshin Impact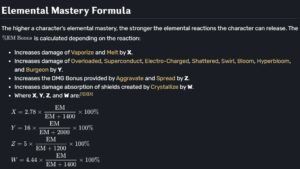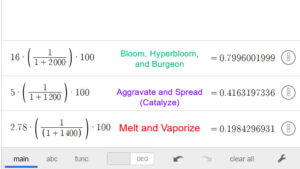 EM is a big factor in the bonus damage of Dendro's newest reactions, Catalyze and Bloom. By itself, Elemental Mastery has significantly better ratios during the two Dendro reactions compared to instances of Vaporize and Melt.
Bloom and its sub-reactions of Hyperbloom and Burgeon have a whopping 16x multiplier while Melt and Vaporize only work with a 2.78x multiplier. Catalyze and its sub-reactions of Aggravate and Spread also have a better EM ratio with a 5x multiplier.
While Catalyze is nowhere close to Bloom's capabilities, the main catch is that your Electro and Dendro attacks don't consume the initial Quicken aura of enemies. This means that you can proc the EM bonus multiple times, as opposed to Bloom attacks which will consume the Dendro Core to proc EM once.
With the update, players have the opportunity to utilize strong Electro and Hydro units like Yae Miko and Kokomi in a new way. As Catalyst users, their normal attacks allow them to consistently trigger reactions with Dendro supports like Collei and Traveler.
---
---
When should I build EM over other attributes?
The efficiency of Elemental Mastery depends on the type of damage your team can do.
Amplifying reaction damage (Melt and Vaporize) still incorporates EM into the mix as previously mentioned, but the ratios aren't really in your favor. For these kinds of reactions, Crit and Attack work better as attributes because it goes into the 1.5x or 2x overall multiplier.
If you want to build an EM-based squad, we suggest you deploy characters that deal transformative reaction damage.
Transformative reaction damage is based on the reaction, the character's level, and their EM, and rules out other attributes like Attack and Crit. From the looks of it, Dendro characters are the best fit for EM teams since Hyperbloom and Burgeon have a 3x multiplier.
Here's a list of all the transformative reactions and their multipliers:
| | |
| --- | --- |
| TRANSFORMATIVE REACTION | REACTION MULTIPLIER |
| Burning (Dendro + Pyro) | 0.25x |
| Superconduct (Electro + Cryo) | 0.5x |
| Swirl (Anemo + Pyro/Hydro/Electro/Cryo) | 0.6x |
| Electro-Charged (Hydro + Electro) | 1.2x |
| Shattered (Frozen + Blunt Attack) | 1.5x |
| Overloaded (Pyro + Electro) | 2.0x |
| Bloom (Hydro + Dendro) | 2.0x |
| Hyperbloom (Dendro Core + Electro) | 3.0x |
| Burgeon (Dendro Core + Pyro) | 3.0x |
---
How to calculate EM bonuses in-game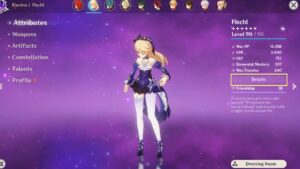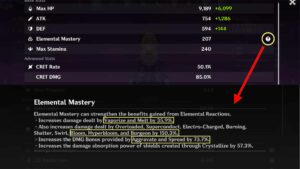 To see your damage bonus from Elemental Mastery, you must access the Details button on the Attributes page. Click on the question mark next to Elemental Mastery and a window will pop up with calculations based on your character's current EM.
---
New items to help you build EM right away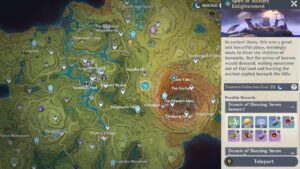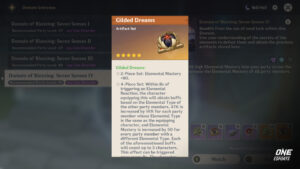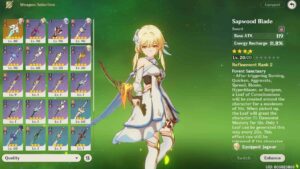 HoYoverse has introduced a few ways for players to bump up their EM in the region of Sumeru.
You can try out the Gilded Dreams artifact set from the Spire of Solitary Confinement domain. In addition to the 2-piece bonus of 80 EM, a full set of Gilded Dreams grants you up to 150 additional EM whenever you trigger an elemental reaction.
As for weapons, the lengthy Aranara questline unlocks free 4-star weapons that all have EM-related stats and abilities. The best one in the bunch is the Sapwood Blade sword, which grants your character 60-120 EM whenever you trigger a Dendro-based reaction.
Follow ONE Esports on Facebook and Twitter for more Genshin news, guides, and highlights.
READ MORE: How to get the Sapwood Blade for free in Genshin Impact