Genshin Impact welcomes a new big boss in the region of Sumeru, and it's ready to resist your elements.
The Aeonblight Drake is a new overworld boss in Genshin Impact version 3.1 alongside the Algorithm of Semi-Intransient Matrix of Overseer Network. The dragon-shaped combat machine might look treacherous once it's airborne, but these tips will help you take the automaton down.
Here's everything you need to know about this Sumeru boss, including its location and how to unlock it.
---
How to unlock the Aeonblight Drake in Genshin Impact
Head over to Devantaka Mountain in Sumeru to unlock and challenge the Aeonblight Drake.
Aeonblight Drake location
The boss is located inside a cave on the east side of Devantaka Mountain. You can unlock the northern waypoint for easier access to the boss. When you activate the nearby Clusterleaf with Dendro, it will spawn a Four-Leaf Sigil that leads you to the entrance of the cave.
---
---
Best Genshin team composition to defeat and counter the Aeonblight Drake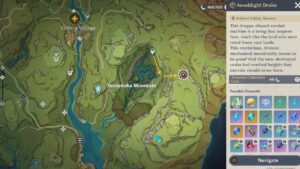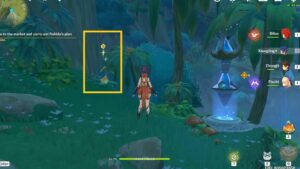 The Aeonblight Drake is very similar to your regular Ruin Guards and Hunters. Its move set consists of slow, but heavy-hitting attacks that can obliterate your on-field character. It'd be best for you to deploy a unit that provides shields against such attacks.
As the fight continues, the Drake absorbs one of your attacking elements and gains 60% resistance to it. The chosen element is indicated by the coils on the machine's head.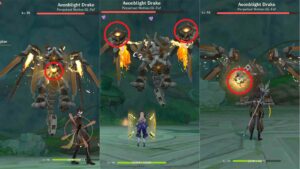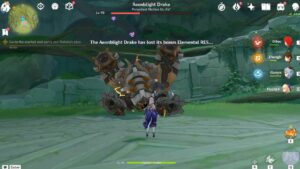 The best way to take down the Drake is when it's paralyzed. You can paralyze the boss in both its grounded and airborne states. There are specific charge-up moves that show glowing weak points on either the head, the heart, or the two wings. Make sure you have a Bow user so you can land a Charged Shot on the weak points.
Once paralyzed, the Drake will stay downed for an extended amount of time. Its elemental resistance will also return back to normal so it's not necessary to field more than one main DPS on your team.
Recommended team composition
Follow ONE Esports on Facebook and Twitter for more Genshin news, guides, and stories.
READ MORE: How to unlock Matrix of Overseer Network: Location, counters