All top-tier Dota 2 teams in the world are put together with one purpose in mind, and that is to win The International.
Prestigious esports organizations are always on the lookout for the best players in the world who could improve their chances of lifting the Aegis of the Immortal.
In T1's case, they could be eyeing two former Dota 2 world champions Anathan "ana" Pham and Topias "Topson" Taavitsainen to help them in their bid to qualify for The International 2022.
---
---
T1 look to sign a new midlaner and a carry player before the TI11 regional qualifiers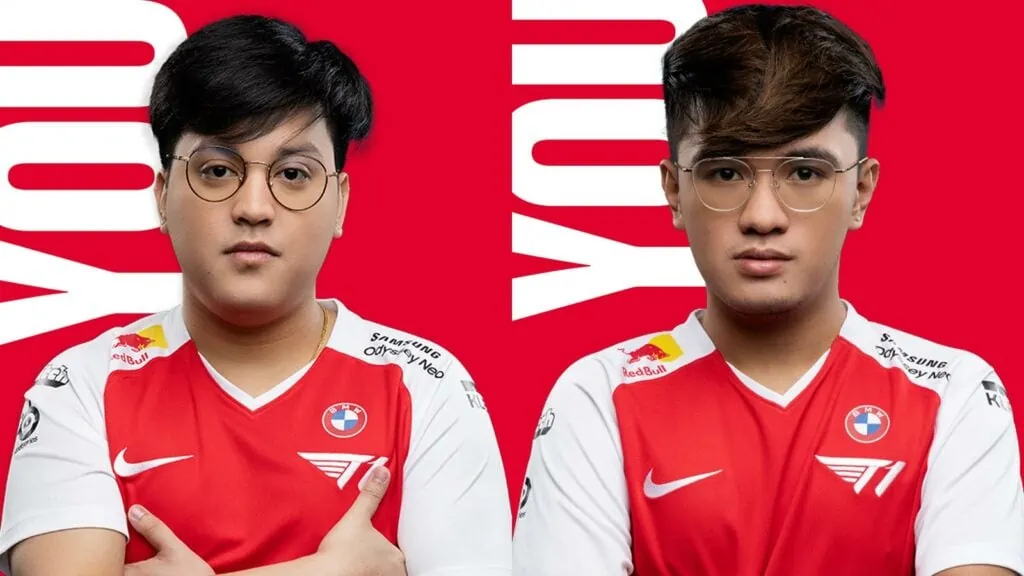 On August 11, T1 announced that they parted ways with Kim "Gabbi" Santos and Karl "Karl" Baldovino after the team's 5th place finish in DPC SEA 2021-2022 Tour 3 Division I.
The organization decided to change players right before the TI11 regional qualifiers, which surprised many T1 fans.
Both Gabbi and Karl are highly accomplished Filipino Dota 2 players in their own right. Gabbi was TNC Predator's ESL One Hamburg and MDL Chengdu Major championship-winning carry player in 2019.
Karl's exceptional skills as a midlaner helped T1 finish 3rd in the WePlay AniMajor last year. The 24-year-old Filipino was also one of the few players who outperformed PSG.LGD's Cheng "NothingToSay" Jin Xiang in the midlane during TI10.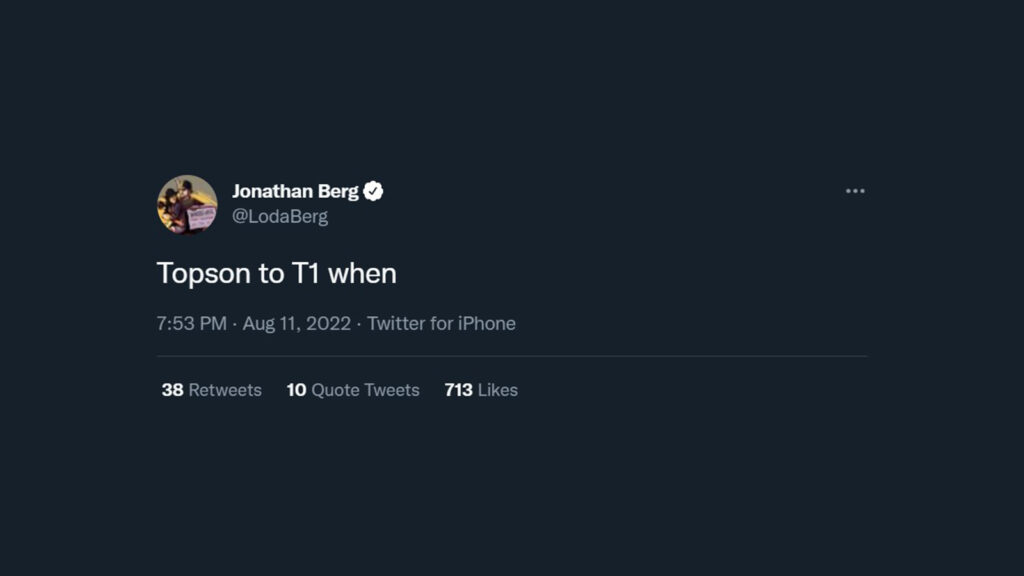 With that, you might be wondering why would T1 let go of two talented players right before the dreaded TI11 regional qualifiers. The only answer that makes the most sense is that the organization made room to sign two players with better resumés, and there is no greater feat in Dota 2 than being a two-time TI champion.
Ana and Topson were part of OG's legendary Dota 2 roster that won TI8 and TI9 back-to-back. The two players also just happen to be free agents as of the time of writing.
Ana just finished playing as Team Liquid's stand-in for the Riyadh Masters and Royal Never Give Up's stand-in for the PGL Arlington Major. As a retired Dota 2 pro, ana has played a total of 26 pro games as a stand-in since July. This begs the question, is ana planning his return to the pro Dota 2 scene?
Topson, on the other hand, has already announced that he is looking to join a team for the upcoming TI11 regional qualifier. The 24-year-old decided to take a break from the competitive scene in November 2021, citing that he has lost his passion for the game. Nine months and a whole lot of SEA pub games later, Topson has decided to go for his third TI championship win.
Another reason why this would be the perfect time for Ana and Topson to join a team that's about to compete in the dreaded TI11 regional qualifier is that organizations won't be penalized for roster changes. They've only changed players once this season when they replaced Nuengnara "23savage" Teeramahanon for Gabbi in February.
According to Valve's rules, any team that competes in a Major tournament with a substitute will incur a 40% penalty in DPC points earned from that tournament. But there are no more DPC points to be earned, with the DPC 2021-2022 season over.
T1 also aren't strangers to signing top-name talents in esports. They have always found a way to retain their legendary League of Legends superstar, Lee "Faker" Sang-hyeok, despite receiving huge offers from China.
The organization also made waves in Valorant when they acquired Son "xeta" Seon-ho and Yoon "Autumn" Eu-teum from Cloud9's thriving roster.
If the two legendary players are to join T1, they will be competing in Southeast Asia, which is the same region the two former OG stars have been playing in since they retired.
Ana and Topson could join forces with Carlo "Kuku" Palad, Kenny "Xepher" Deo, and Matthew "Whitemon" Filemon, T1's remaining trio who are all exceptional players in the roles they play.
READ MORE: Team Spirit looks ready for TI11 defense after PGL Arlington Major win