Updated on August 12, 10:30 a.m. (GMT+8): Added all teams that accumulated enough DPC points for TI11
Every professional Dota 2 team each year has the same goal — to qualify for The International 2022 (TI11). A sure-fire way to make it to Valve's most prestigious esports tournament of the year is to accumulate enough DPC points that they earn by playing in the Dota Pro Circuit.
With all three tours finally in the books, we now know four teams have accumulated enough points for TI11—Thunder Awaken, PSG.LGD, TSM.FTX, and Stockholm Major winners OG.
South American squad Thunder Awaken has secured a TI11 invite by winning all three Tours and a top-half showing at the Stockholm Major. Fellow SA team beastcoast currently sits at fifth with 1295 points, just one point away from being mathematically guaranteed—but it should be hard for them to drop out of the invites.
PSG.LGD currently have the second-most points with 1,500. The Chinese squad reigned over their region, winning both Tour 1 and 2's Division 1 competitions, along with the succeeding China Regional Finals. It is important to note that PSG.LGD earned all their points through regional competitions. The first DPC Major was canceled due to the COVID-19 pandemic, and Chinese teams were unable to attend the ESL One Stockholm Major due to travel restrictions and visa issues. They'll finally turn up at the Arlington Major, however.
TSM.FTX have the third-most points with 1,280. Led by their captain David "MoonMeander" Tan Boon Yang, TSM.FTX have had an incredible season, thus far. They were crowned champions of North America after winning Tour 1's Regional Final. TSM.FTX then proved they're a top contender on the international stage by finishing as the runner-ups at ESL One Stockholm Major.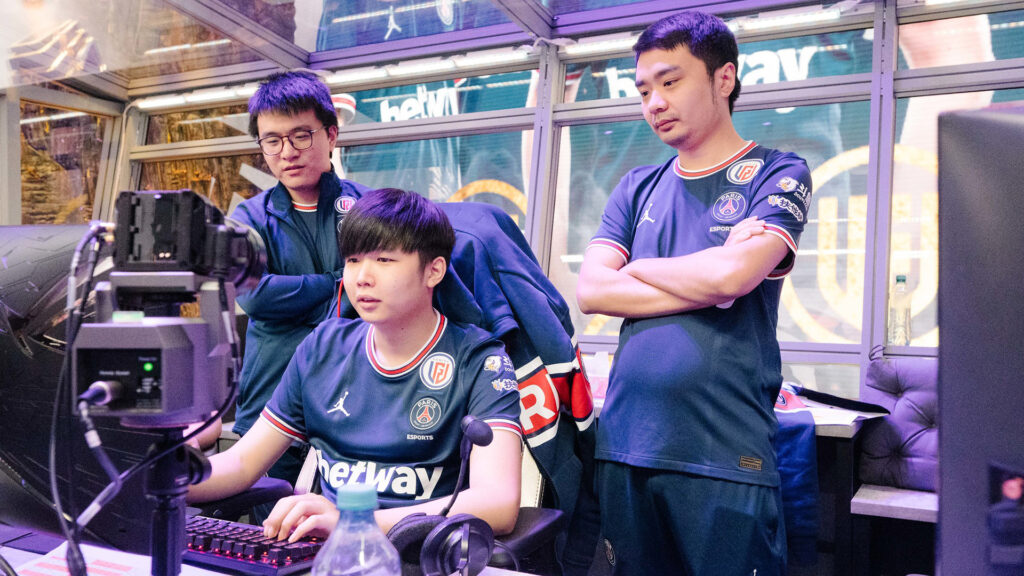 Teams like Tundra Esports, BOOM Esports, and Gaimin Gladiators—squads that have more than 1,000 points—have a high probability of being one of the 12 teams that qualify for TI11 through DPC points as well, according to Ben "Noxville" Steenhuisen's projections.
---
---
Full list of teams qualified for TI11
| | | | | |
| --- | --- | --- | --- | --- |
| STANDING | TEAM | DPC POINTS | REGION | QUALIFIED FOR TI11? |
| 1st | PSG.LGD | 2,240 | China | Yes |
| 2nd | OG | 1,930 | Western Europe | Yes |
| 3rd | Team Spirit | 1,810 | Eastern Europe | Yes |
| 4th | beastcoast | 1,810 | South America | Yes |
| 5th | Team Aster | 1,610 | China | Yes |
| 6th | Thunder Awaken | 1,540 | South America | Yes |
| 7th | BOOM Esports | 1,482.5 | Southeast Asia | Yes |
| 8th | TSM | 1,380 | North America | Yes |
| 9th | Tundra Esports | 1,212 | Western Europe | Yes |
| 10th | Gaimin Gladiators | 1,130 | Western Europe | Yes |
| 11th | Evil Geniuses | 1,052.5 | North America | Yes |
| 12th | Fnatic | 1,020 | Southeast Asia | Yes |
While Valve has announced that 30 teams will be competing at TI11, there will only be 20 slots up for grabs. The rest of the participating teams will be from the Last Chance Qualifiers, set to take place from October 8-12 in Singapore.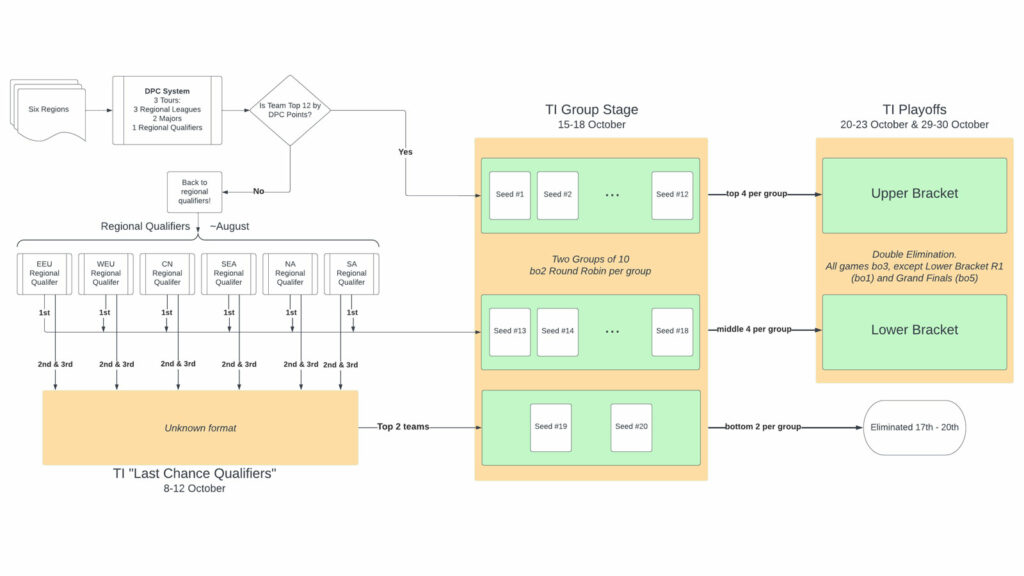 Teams that are in the DPC 2021/22 season but don't have enough points to qualify for TI11 still have a chance to make it to the multi-million prize pool tournament via the final Regional Qualifiers in August. The top six teams from each region will advance to the group stage from October 15 to 18.
Lastly, there will be two more slots up for grabs during the Last Chance Qualifiers. Valve has yet to reveal the format of the tournament.
READ MORE: Dota 2 host Sheever on how overcoming cancer made her a better host