PSG.LGD's Malaysian midlaner, Cheng "NothingToSay" Jin Xiang, has become one of the breakout stars at The International 10. 
After dominating the group stage and winning their first two upper bracket matches in TI10's playoffs, PSG.LGD currently holds the best record of any team in the tournament at 19-2.
A team that's firing on all cylinders, NothingToSay's midlane performances are a big part of the team's success.
---
PSG.LGD NothingToSay has one of the most diverse hero pools here at TI10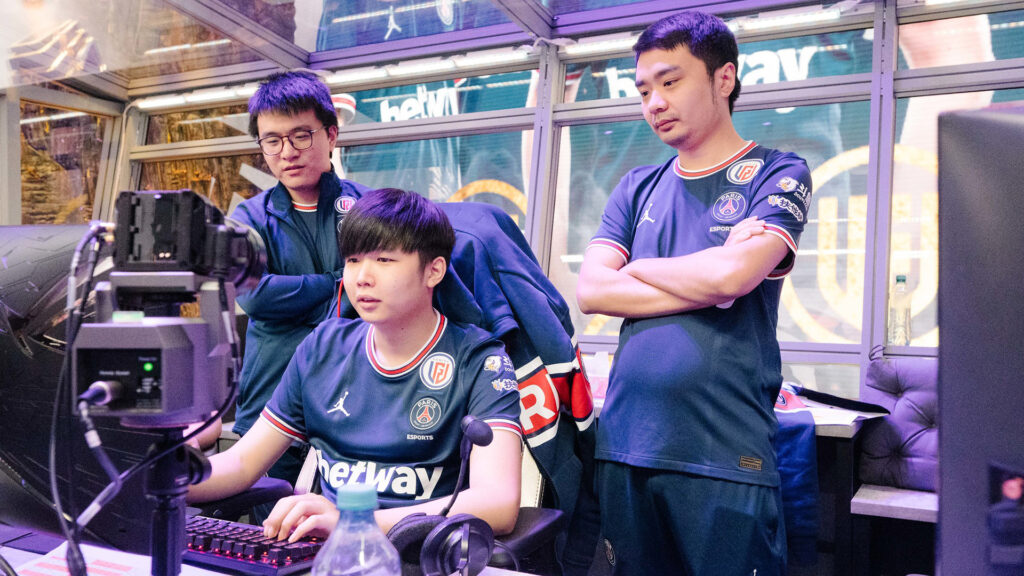 The Chinese squad has looked unstoppable throughout the competition as each player excel in their roles, including NothingToSay who has dominated almost every midlane match presented to him.
The Malaysian player has one of the most diverse hero pools in the competition with 10 different midlane heroes played at TI10.
All his heroes except for Death Prophet remaining undefeated, and he is currently 4-0 on Kunkka, 3-0 on Ember Spirit, and 2-0 on Tinker and Invoker.
---
NothingToSay has only lost one head-to-head midlane matchup at TI10
Out of PSG.LGD's 21 games at TI10, NothingToSay has only lost once against T1's Karl "Karl" Baldovino's Lina during game one in their upper bracket quarterfinal match.
All of his other midlane matchups have been wins or draws, according to Dotabuff.
This also explains why NothingToSay has the third-highest KDA at The International 10, behind his carry player teammate Wang "Ame" Chunyu, and Virtus.pro's Egor "Nightfall" Grigorenko. 
---
---
Surprisingly, PSG.LGD NothingToSay's midlane Kunkka is currently undefeated at TI10
When NothingToSay gets an early lead against his opponents, he picks up an Armlet of Mordiggian followed by a quick Black King Bar. This makes him a versatile core during team fights because of his tankiness, damage output, and his multiple crowd control abilities.
This item build shined in their clash with Virtus.pro during game one of their upper bracket semifinal match in the playoffs.
PSG.LGD lost two heroes right at the start of the fight, yet despite the numbers disadvantage, PSG.LGD was able to turn things around with NothingToSay's Kunkka, Ame's Luna, and Zhao "XinQ" Zixing's Dawnbreaker, perfectly coordinating their ultimates, which earned them another massive team fight win.
Tournament favorite PSG.LGD is set to face European superstar Dota 2 squad Team Secret in the upper bracket final of The International 10's playoffs.
The winning team will secure themselves a top two finish at TI10 and at least US$5 million in prize money. PSG.LGD will face Team Secret on October 16, 2021, at 6:00 p.m. GMT+8.
Catch all TI0 matches broadcasted live on the Dota 2 The International official Twitch channel.
Hungry for more Dota 2 action? Check out the Heroes of the Game documentary presented by foodpanda.
READ MORE: The 3 best Gabe Newell openings at The International