Updated on June 23, 1:51 p.m. (GMT+8): Improved relevancy.
The Demon Slayer series has become a favorite among anime fans for its top-notch animation, compelling storyline, and colorful characters.
The story follows Tanjiro Kamado, a young boy who joins the Demon Slayer Corp to avenge his family after they were attacked by the Demon King Muzan Kibutsuji.
Tanjiro constantly finds himself facing insurmountable tasks in his journey. Despite the odds stacked against him, Tanjiro's grit and determination push him to new heights as he continues his pursuit to rid the world of demons.
If you're a massive fan of the Demon Slayer series and need your fix on a similar show, here are five anime recommendations you can start watching today.
---
---
5 anime recommendations if you're a Demon Slayer fan
5. Jujutsu Kaisen
4. Samurai X
3. Hunter x Hunter
2. Samurai Champloo
1. Fullmetal Alchemist Brotherhood
---
5. Jujutsu Kaisen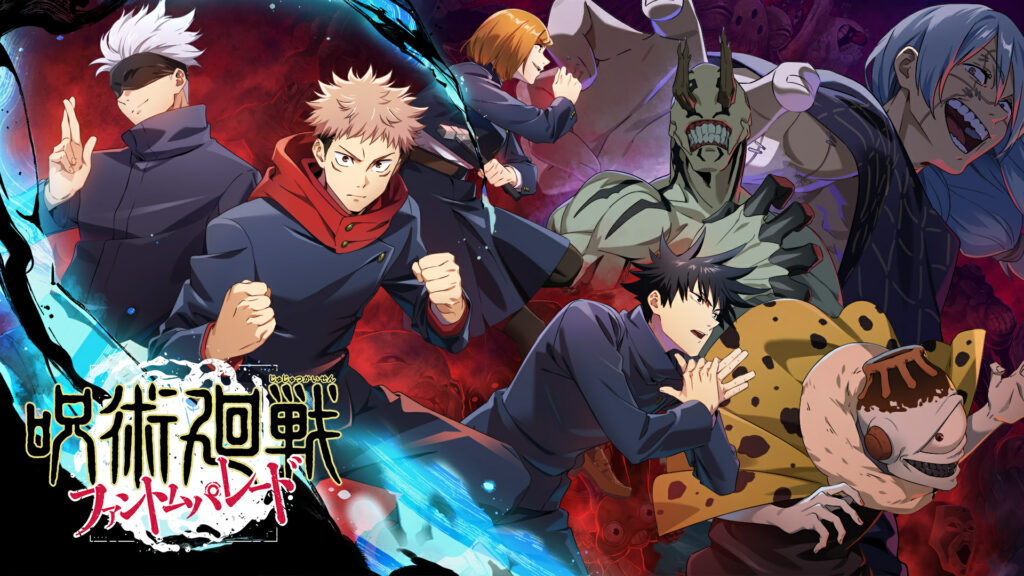 Episodes: 24
Film: Jujutsu Kaisen 0
Studio: MAPPA
If you're looking for a show that follows a similar appeal as Demon Slayer, then the equally popular Jujutsu Kaisen anime is your best bet.
Jujutsu Kaisen follows the story of Yuji Itadori, a high school student who suddenly joins a secret organization of Jujutsu Sorcerers that eliminate powerful curses to safeguard the world.
Instead of fighting demons, Jujutsu Kaisen's protagonists want to rid their world of curses. While Tanjiro uses different breathing styles to combat the demons in his world, Itadori develops his cursed techniques to exorcise his opponents.
Both shows have stunning animation and deep character development that will keep you hooked after each episode.
---
---
4. Samurai X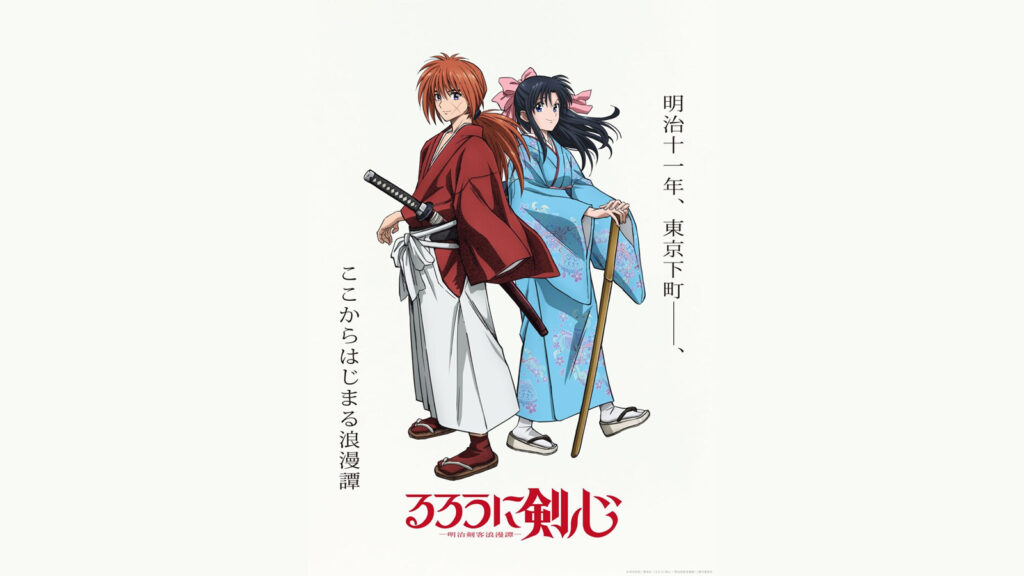 Episodes: 94 + OVA
Film: Rurouni Kenshin: The Motion Picture
Studio: Studio Gallop and Studio Deen
If you enjoy watching high-level swordsmanship, then you can't go wrong with the Samurai X anime that was released internationally in 2003.
Samurai X tells the story of a wanderer named Kenshin Himura, a legendary swordsman during the Japanese civil war. As a former assassin, Kenshin begins his journey to redeem himself of his past by helping those in trouble with his reversed-blade sword.
Both series are set in feudal Japan when samurai warriors protected innocent people from unexpected threats. Similar to Demon Slayer, Samurai X has exceptional fight scenes and they have a wide range of characters who use unique fighting styles that make them stand out, just like the Hashira in Demon Slayer.
---
---
3. Hunter x Hunter
Episodes: 148
Studio: Madhouse
Hunter x Hunter is another popular series with exceptional world-building and character development.
The show is about a boy named Gon Freecss, a young prodigy who discovers that his father, Ging Freecss is a member of an elite group of individuals called Hunters. This select group has individuals specializing in different fields, including hunting elusive treasures and creatures.
What makes Hunter x Hunter similar to Demon Slayer is that both shows strongly emphasize friendship and teamwork, as the characters rely on each other to overcome challenges and achieve their goals.
---
---
2. Samurai Champloo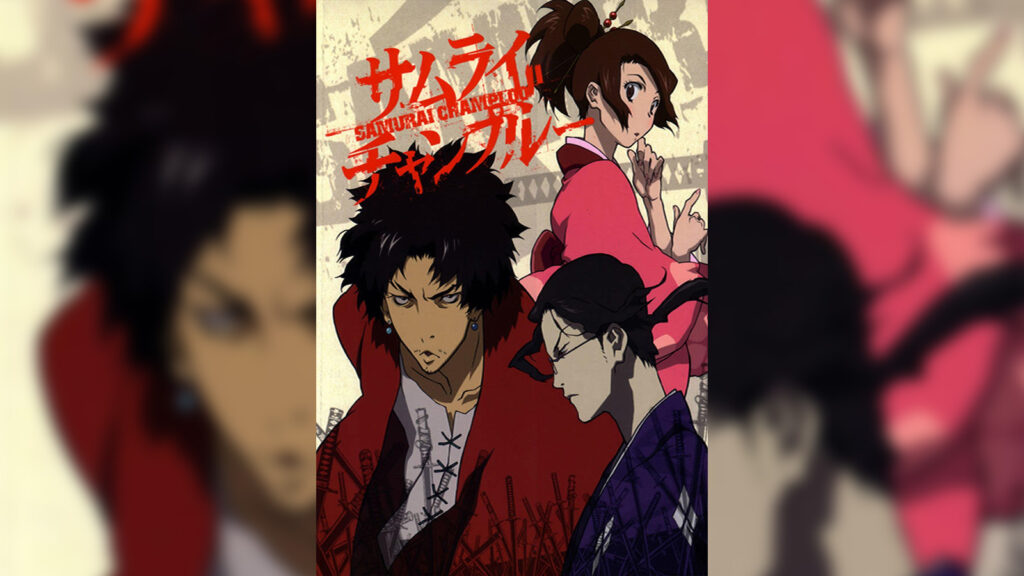 Episodes: 26
Studio: Manglobe
Samurai Champloo is an adventure anime released internationally in 2005 and directed by Shinichiro Watanabe, best known for his work in the hit anime series Cowboy Bebop.
This historical action anime tells the story of three strangers who came together on a journey across Japan. Two main characters in Samurai Champloo – Mugen and Jin – are master swordsmen specializing in their own fighting style.
If you're looking for a series filled with surprises, Samurai Champloo is the show for you. It will take you on an incredible journey across Japan, and just like Demon Slayer, it has a memorable soundtrack you're going to add to your playlist.
---
---
1. Fullmetal Alchemist Brotherhood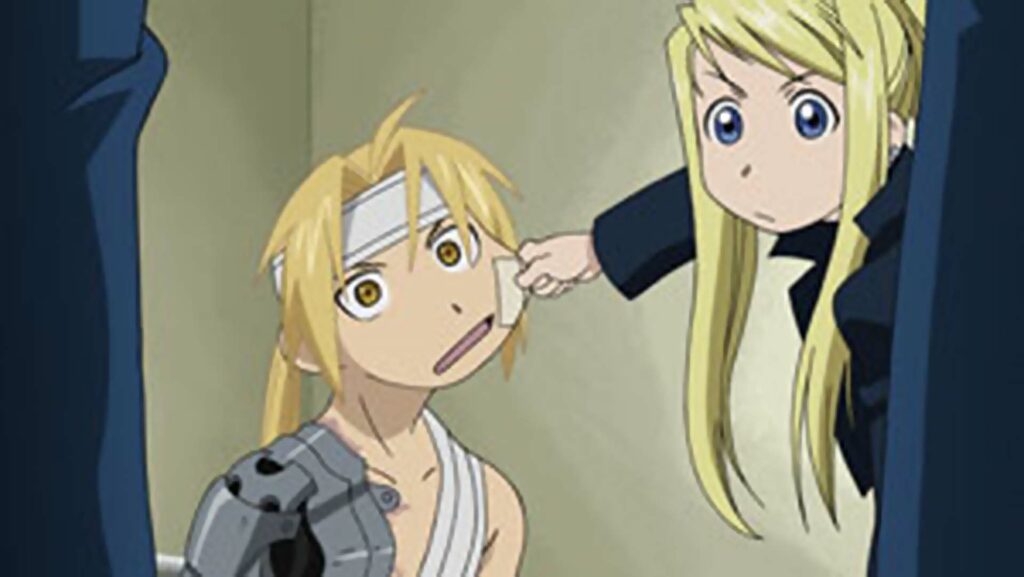 Episodes: 64
Studio: Bones
Demon Slayer and Fullmetal Alchemist prove there's no stronger bond than family.
Fullmetal Alchemist Brotherhood is the story of two brothers, Edward and Alphonse Elric. The two had a traumatic past after they misused alchemy, a science that can manipulate matter but is also governed by the law of equivalent exchange.
The failed experiment cost Edward his left leg and Alphonse his entire body, which sets them on a quest to regain what they lost. Like Tanjiro's quest to cure his sister Nezuko, who was turned into a demon, Edward and Alphonse want to find the fabled Philosopher's Stone to restore their bodies.
Both shows excel in emotional storytelling, with most of their characters having tragic backstories. Even the villains in both shows have complex motivations that give their characters depth and explain how and why they lost their way.
---
---
Just a heads up, some of the links on ONE Esports are affiliate links. This means if you click on them and make a purchase, we may earn a small commission at no additional cost to you. It's a way for us to keep the site running and provide you with valuable content. Thanks for your support!
READ MORE: Nezuko almost caused a real-life Mugen Train incident in Mexico