The opening song for Demon Slayer's highly anticipated Season 3 Swordsmith Village arc was finally revealed.
Before the Demon Slayer To the Swordsmith Village 2023 movie hit cinemas in Japan on February 4, the popular anime had a special live stream event where they announced Season 3's OP.
When the anime returns in April, it will feature the song, "Kizuna no Kiseki," by Man With A Mission and Milet. The event also announced the new Japanese voice actors (seiyuu) playing the remaining Upper Demon Moons.
---
---
Demon Slayer Season 3 opening song is officially announced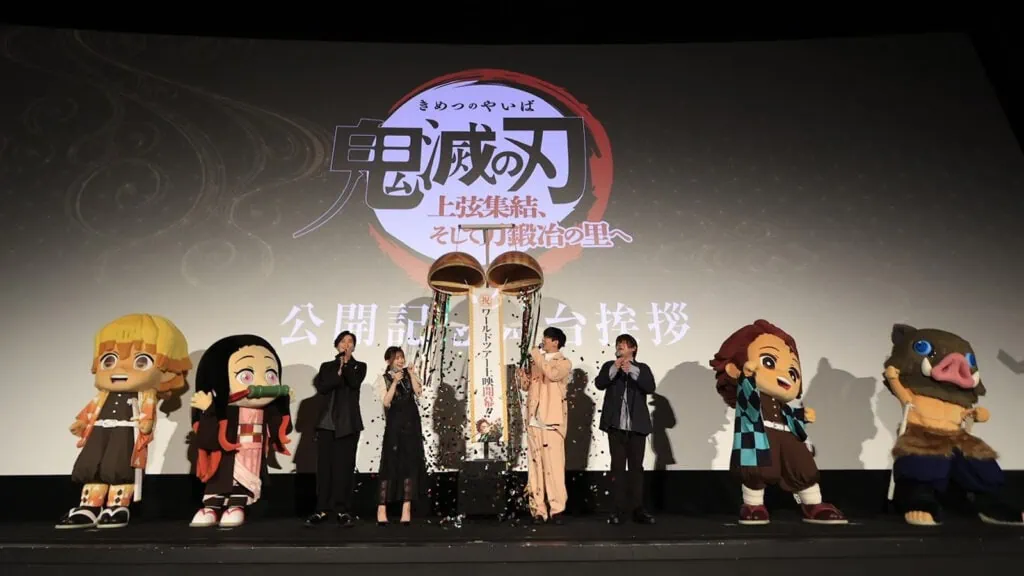 A quick 37-second preview of the new OP was shared during the live stream. The catchy new tune was played alongside Season 3's visual opening that showed Tanjiro Kamado, Nezuko Kamado, Genya Shinazugawa, Mitsuri Kanroji, and Muichiro Tokito – the main protagonists in the Swordsmith Village arc.
The Japanese rock band might sound familiar to anime fans since their previous songs were also used in OPs for other popular anime. Man With A Mission's song, "Merry-Go-Round," was the OP in My Hero Academia Season 5. Vinland Saga's second OP for Season 1 also featured the Japanese rock band's song, "Dark Crow."
---
---
The live-streamed event also featured a special preview that showed the Upper Moon Gathering, a lead-in arc before the events of the Swordsmith Village arc. The trailer introduced the three new Japanese voice actors who will voice the menacing Upper Rank Moons.
| | |
| --- | --- |
| CHARACTER | JAPANESE VOICE ACTORS/SEIYUU |
| Kokushibo | Ryotaro Okiayu |
| Gyokko | Kosuke Toriumi |
| Hantengu | Toshio Furukawa |
---
---
Find out To the Swordsmith Village's 2023 movie release dates in your country.
READ MORE: Hauntingly beautiful Demon Slayer Doma cosplay will bring you to paradise