Fans who watched the final episode of the Demon Slayer Entertainment District Arc got a glimpse of a new character, Doma.
It's been confirmed that there will be a new season of Demon Slayer, adapting the Swordsmith Village Arc.
Doma's appearance is a big deal for manga readers, who will know that he is a central character in the series. But fans were even more hyped about the fact that the person voicing him is a popular figure in the voice acting world, Mamoru Miyano.
Here's everything you need to know about Mamoru Miyano, including his notable roles.
---
---
Who is Mamoru Miyano?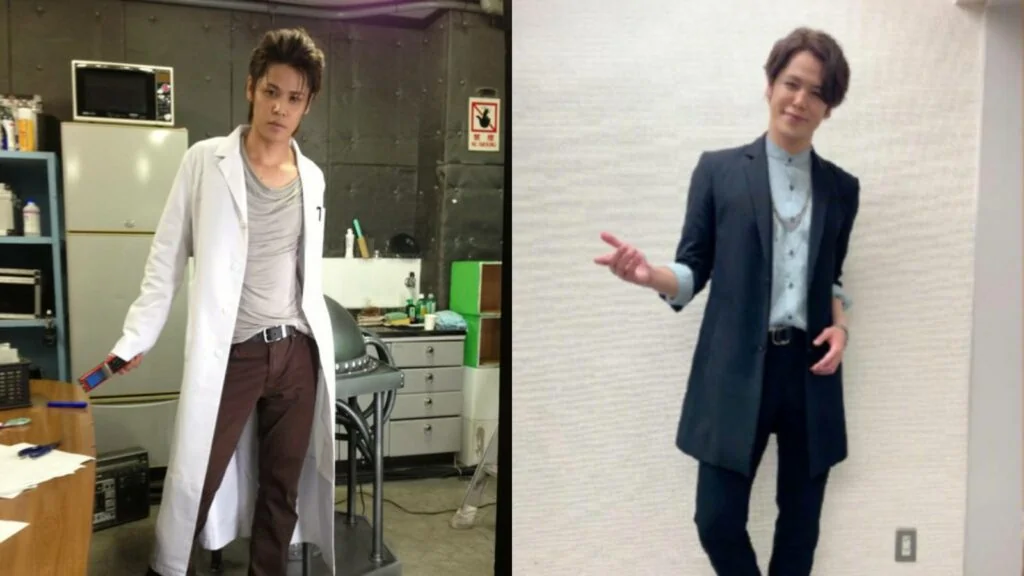 Mamoru Miyano is a Japanese actor, voice actor, and singer, best known for being the voice of Light Yagami in Death Note, Rintarou Okabe in Steins;Gate, and Amai Mask in One Punch Man.
The 38-year-old won the "Best Voice Actor" award at the 2008 Tokyo International Anime Fair for his role as Light.
He's appeared in numerous anime, including Full Metal Alchemist: Brotherhood, Assassination Classroom, and Haikyuu, often playing flamboyant and charismatic characters.
Mamoru Miyano is also a prolific singer, and has released six solo albums and at least 20 singles since 2005.
Mamoru Miyano characters and notable work
| | | |
| --- | --- | --- |
| CHARACTER | ANIME SERIES | CHARACTER DESCRIPTION |
| Light Yagami | Death Note | An intelligent university student who stumbles upon a "Death Note" that can kill people by writing their name on it, and decides to use it to enact his own brand of justice upon the world. |
| Rintaro Okabe | Steins;Gate | A man with middle school syndrome (chuunibyou) who accidentally discovers a method to change the past. |
| Amai Mask | One Punch Man | Charismatic, devilishly handsome, and powerful, Amai Mask is the Rank 1 A-Class hero. Like the man who voices him, he is also a singer, model, and actor. |
| Doma | Demon Slayer | Appears in a brief flashback scene as the Upper Moon Six demon. Turned siblings Gyutaro and Daki into demons. |
| Shuu Tsukiyama | Tokyo Ghoul | A flamboyant ghoul known as the "Gourmet". Stages extravagant dinner parties. |
| Koutaro Tatsumi | Zombieland Saga | An enigmatic man who revives seven zombies and becomes their idol producer. |
READ MORE: Demon Slayer anime will adapt the Swordsmith Village Arc in Season 3