Jared "zombs" Gitlin may no longer be on Sentinels' active roster, but he has continued to criticize in-game leader Shahzeb "ShahZaM" Khan for the way he was used while on the team.
Zombs briefly played for Version1 during the MCT Premiership Season 3, when V1 were down one player following Jordan "Zellsis" Montemurro's loan to Sentinels. According to zombs, he had a lot more autonomy on V1 than on Sentinels and was "calling a lot."
On the other hand, he said that he "didn't do anything" on Sentinels and simply listened to what ShahZaM was telling him what to do.
---
---
Zombs criticizes ShahZaM's shotcalling on Sentinels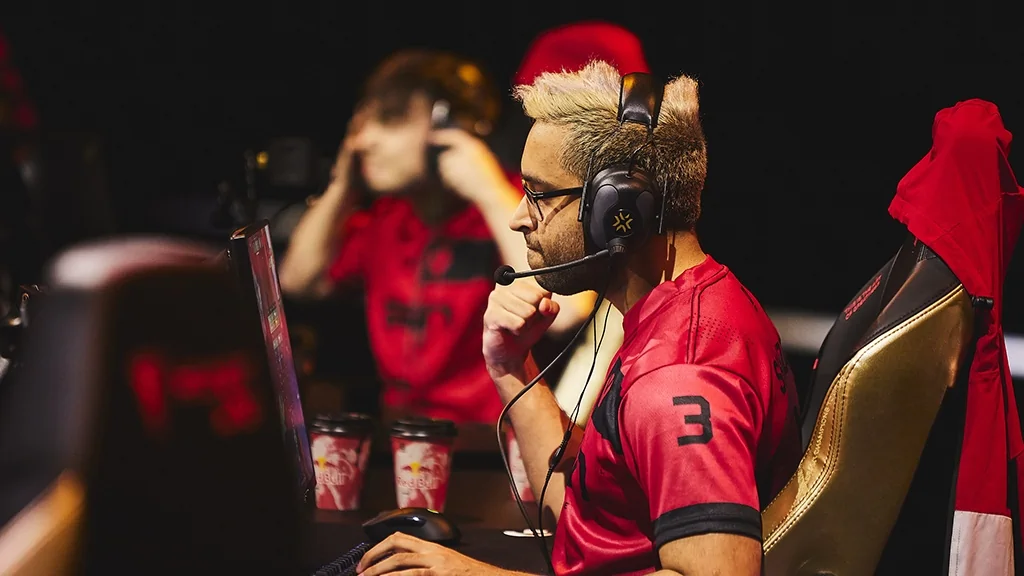 The 23-year-old did not mince his words. "Most of the time it was just being like AFK and doing nothing," he said in a recent stream.
During his time on Sentinels, he struggled in terms of putting up numbers on the scoreboard. While his role as the team's main controller meant that he was not expected to frag, he had drawn flak for supposedly not pulling his weight.
However, he has attributed his performance to the way that Sentinels wanted him to play, and his latest remarks continue in the same vein.
"Thinking back on it, all the stuff he's telling me to do is actually not what I'm supposed to be doing," he said. "I didn't want to deviate from what he was saying because I was just like, 'Surely he knows what he's saying.'"
"But everything I was doing was not good. On Haven, I literally just held C push every round on attack. But I needed to be doing way more, like walking up to B while my team is taking A control."
Zombs was moved to the Sentinels bench in late April, but he continues to be contracted to the organization as an inactive player alongside Hunter "SicK" Mims and Eric "Kanpeki" Xu.
The team's struggles did not end with zombs' removal. It wasn't until the addition of Michael "shroud" Grzesiek and Zellsis — and the team's boot camp ahead of the VCT NA Last Chance Qualifier — that Sentinels began to show marked improvement.
Looking ahead, it's not clear what Sentinels' roster will look like in the 2023 season, should the organization make franchising. Until their spot is confirmed, the players' futures remain uncertain as well.
READ MORE: XERXIA Esports foxz after Champions exit: 'Our aim could not match KRU'