XERXIA Esports are on their way home from Valorant Champions 2022, after a heartbreaking 1-2 loss to KRU Esports.
They became the second APAC team to exit the tournament, following BOOM Esports' defeat to Zeta Division in Group B. This leaves Paper Rex as the last APAC team standing at Champions — they will face Team Liquid for a spot in the playoffs and a chance at keeping the region's hopes alive in Istanbul.
In the Group C elimination match, KRU stormed to a dominant 13-4 win on Icebox, before a revitalized XERXIA responded on Haven with a 13-7 victory. The series was decided on Ascent, which eventually went the Latin American squad's way in a lopsided 13-6 win.
In a post-match interview, XERXIA's Itthirit "foxz" Ngamsaard gave a very simple reason for their loss: They were out-aimed.
---
---
KRU's aim was better, says XERXIA Esports' foxz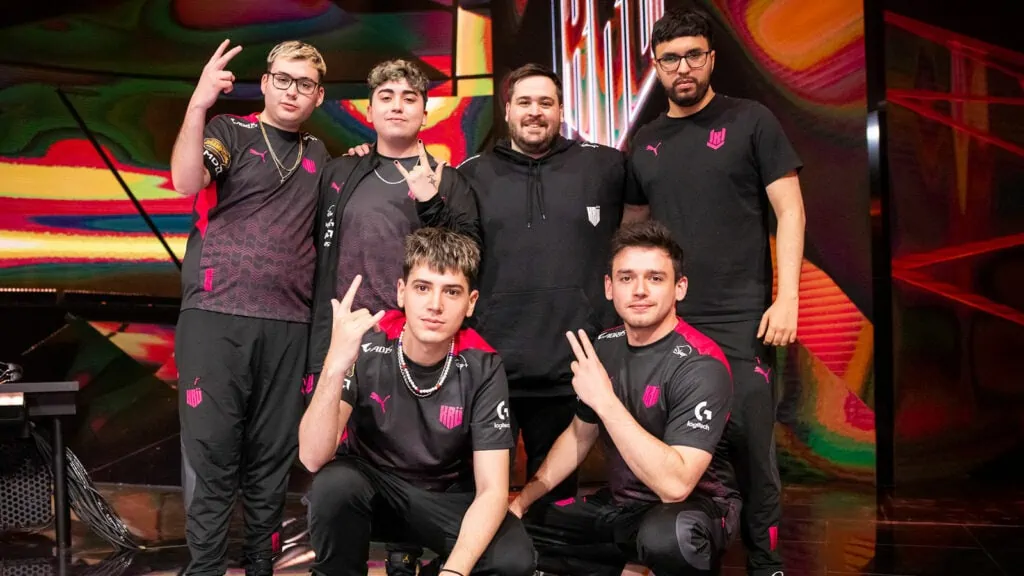 "Our aim could not match KRU," said foxz. KRU star Angelo "keznit" Mori was on fire on the maps KRU won, going 20/6/10 on Icebox and then 23/12/9 on Ascent.
Throughout the series, he found a total of 15 first kills to Thanachart "Surf" Rungapajaratkul's eight, truly living up to his reputation as one of the monster carries in the game.
The XERXIA duelist had a relatively quiet series, a far cry from his showing at Masters Copenhagen, where he was one of the most effective players at securing the first kill in a round.
Keznit was particularly deadly on Jett on Ascent, boldly challenging Mid on defense and often walking away with at least a kill. KRU support player Roberto Francisco "Mazino" Rivas Bugueño was outstanding as well, finishing the series with a 45/32/27 KDA.
---
---
The Latin American squad were also markedly more effective at trading and assisting each other, with a Kill, Assist, Survive, Trade (KAST) percentage of over 70 percent across the board. In comparison, no member of XERXIA managed above 66 percent, with some falling into the 50 percent range as well.
While the Thai squad still impressed on Haven with Panyawat "sushiboys" Subsiriroj on Neon, they could not carry that momentum into Ascent.
KRU Esports will play their Champions playoffs decider match on September 8 at 10:00 p.m. GMT+8 | 7:00 a.m. PT | 2:00 p.m. GMT. The match will be broadcast live on the official Valorant Twitch and YouTube channels.
READ MORE: Zeta Division's TENNN says he's only about 50 to 60% back in shape