Sentinels have survived their first challenge in the VCT NA Last Chance Qualifier lower bracket, defeating Shopify Rebellion 2-0.
While new superstar addition Michael "Shroud" Grzesiek was relatively quiet in his first outing against The Guard, he showed up in a big way against Shopify, particularly on the first map, Breeze.
The 28-year-old topped the scoreboard for his team in terms of Average Combat Score (ACS) at 225, pulling several multi-kills out of the bag over the course of the series.
---
---
The Shroud we all want to see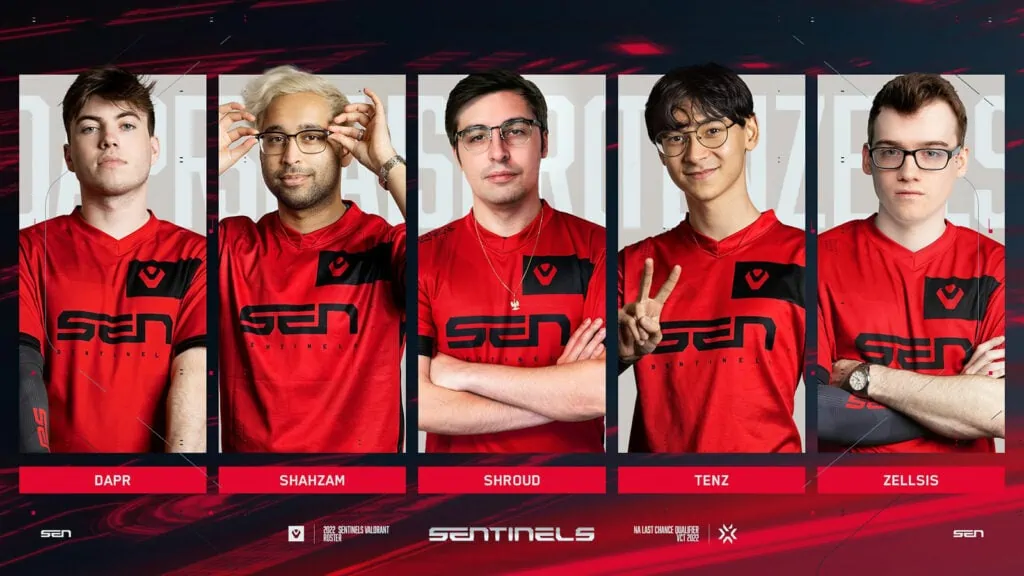 Shroud ended the series with a 39/33/18 KDA and 38 percent headshot rate on Viper and Brimstone.
On Breeze, he notched four double-kills and three triples, single-handedly winning rounds for his team. While many were unsure what to make of his sudden return to pro play after five years away, the Canadian pro has seemingly shaken any rust off with ease.
A crucial 1v2 clutch in Round 8 quickly silenced any doubters. With Adam "mada" Pampuch and Kaleb "moose" Jayne pushing into his Viper's Pit ultimate to hunt him down, he took an aggressive angle instead of playing to defend, eliminating both players in rapid succession.
---
---
"The second the day started I was just feeling good," he said in a post-match interview. "So I just ran with that energy, feeling super confident right off the bat."
"Once you have that really good round, the rest of the series is going to be great. That's just how I function."
Sentinels would eventually take Breeze 13-8, shrugging off a surprise Yoru pick from mada that appeared to take a leaf from Paper Rex's Masters Copenhagen book.
Fracture turned out to be a far closer affair. The map went to four overtimes, before Sentinels finally closed it out 17-15.
The series marked a heartbreaking loss for Shopify, who similarly lost their last game on Fracture to Cloud9 with the same overtime scoreline. The organization has also since been rejected from franchising next year, and the future of the players remains uncertain.
Sentinels will play their next match in the VCT NA LCQ against the loser of FaZe Clan versus 100 Thieves on August 12 at 4:00 a.m. GMT+8 | August 11, 1:00 p.m. PT | August 11, 8:00 p.m. GMT.
Fans can tune in to the match on the official Valorant Twitch and YouTube channels.
READ MORE: Why you should ego peek everyone in ranked to climb faster, according to Valorant dev