Sentinels are currently bootcamping together in preparation for the upcoming VCT NA Last Chance Qualifiers. The boys in red are competing for the last slot at Valorant Champions Istanbul.
The team's captain, Shahzeb "ShahZaM" Khan, recently shared that they are having trouble finding teams to scrim and practice against despite being at bootcamp. This is because several organizations have decided to exit from competitive Valorant after they failed to advance to the next phase of Riot Games' partnership selection.
This leaves Sentinels with only a few teams to practice with since many squads and players are uncertain of their future in the competitive Valorant scene.
---
---
ShahZaM says Sentinels can't find teams to scrim against because of Riot Games' VCT 2023 partnership model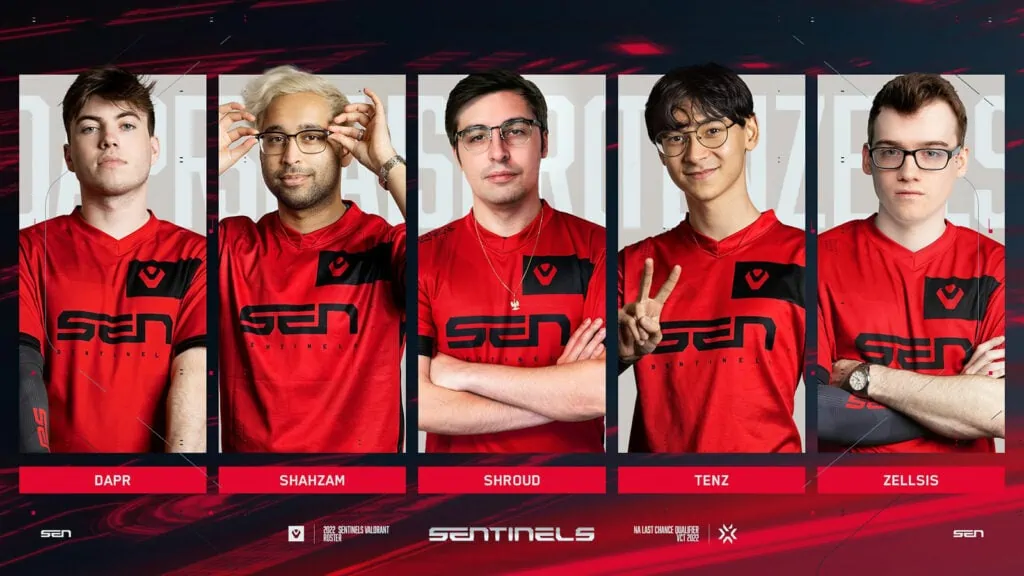 Sentinels struggled to maintain a top spot in the North American region during the VCT 2022 season. While the team managed to qualify for both Stage 1 and 2 Challengers events, they still missed out on both Masters events this year.
The team made it into the NA LCQ in 10th place after Ghost Gaming failed to secure the wins needed to overtake the former Masters Reykjavik 2021 champions in the VCT NA Stage 2 Challengers playoffs. Now, the team's entire season rides on the upcoming VCT NA LCQ.
Sentinels' in-game leader said on his stream that the team is in an unlucky position because Riot Games' VCT 2023 franchising report came at the worst possible time.
The team is currently bootcamping at the Complexity Gaming Headquarters in Frisco, Texas, preparing for the upcoming VCT NA LCQ, but they aren't able to practice since the teams they're scheduled to play with are canceling scrims.
"We're here at a bootcamp, but then Riot is just killing the whole scene," he said. "So we're trying to scrim and bootcamp, and they're just killing the scene and dropping all the teams."
ShahZaM hinted that Riot Games' new Valorant Champions Tour format for 2023 could be a step in the wrong direction because teams and players no longer have a place in the competitive Valorant scene.
"I felt that Valorant was booming. It was all hype and people got invested in players," he said. "Then, all of a sudden, everyone was dropped. Scrims are a wasteland. The teams that aren't in franchising, all of a sudden, they cancel all their scrims."
---
---
Sentinels are going to need all the practice they can get because they have two newcomers on their roster, Jordan "Zellsis" Montemurro and Michael "Shroud" Grzesiek. The team's newly acquired superstar, Shroud, is making his return to competitive Valorant after retiring from CS:GO four years ago.
They will be competing against the top eight teams from their region, aside from OpTic Gaming and XSET, who've already qualified for Valorant Champions Istanbul. If Sentinels hopes to join them, they will need a near-perfect run at the VCT NA LCQ.
READ MORE: FunPlus Phoenix crowned champions of Masters Copenhagen after incredible clutch performances