North American powerhouse squad Sentinels announced that Jared "zombs" Gitlin has stepped down from their active Valorant roster.
The organization signed Eric "Kanpeki" Xu to replace him as their newest member. Together, they will be competing with the team in the upcoming VCT NA Stage 2 Challengers qualifiers.
Sentinels move zombs off their active roster and sign Kanpeki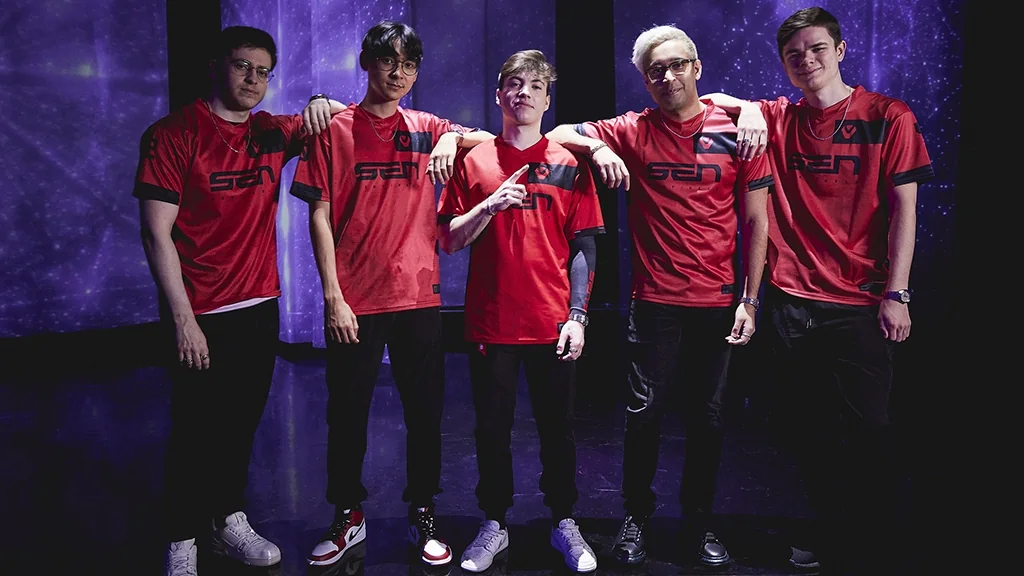 After the team's successful VCT 2021 campaign where they were crowned VCT Stage 2 Masters Reykjavik champions, Sentinels had a lackluster showing the following season.
The team finished 7th-8th place in the VCT NA Stage 1 Challengers Main Event and failed to qualify for Masters Reykjavik 2022. It was the first international Valorant tournament they missed since the start of the Valorant Champions Tour.
In the first roster move since 2021, Sentinels signed Kanpeki, who was recommended by the team's superstar duelist Tyson "TenZ" Ngo.
Kanpeki previously played with Akrew, a North American squad that came close to qualifying into Stage 1's regional league. Akrew lost in the lower bracket semifinals during the first open qualifier to The Guard, the team that eventually won NA Stage 1 Challengers.
---
---
Sentinels Valorant roster
Shahzeb "ShahZaM" Khan
Hunter "SicK" Mims
Tyson "TenZ" Ngo
Eric "Kanpeki" Xu
Michael "dapr" Gulino
According to the team's announcement, Kanpeki will take over the flex role, while Hunter "SicK" Mims is expected to play controller agents for the team.
Could a new North American superteam be in the works?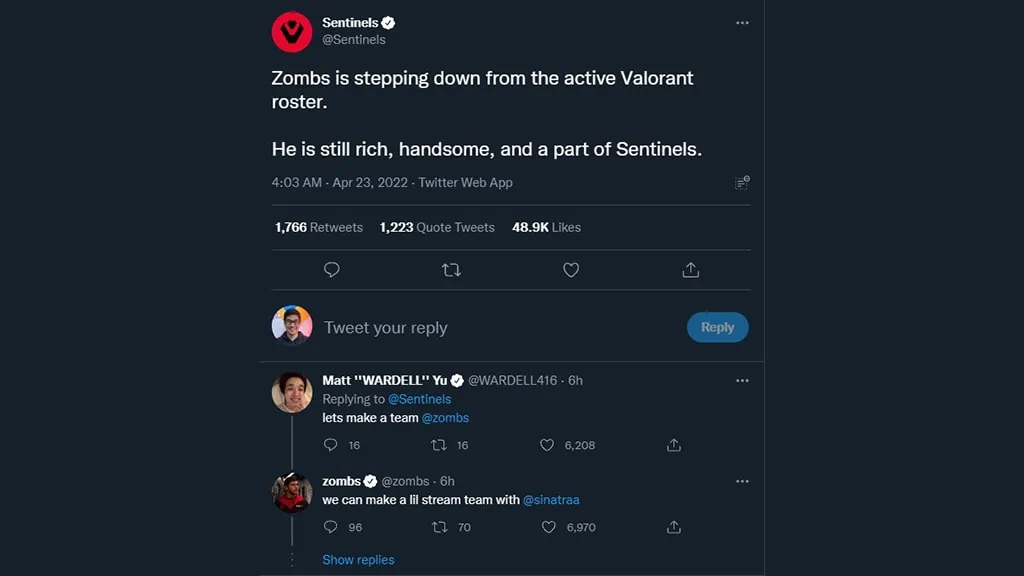 Former TSM star player, Matthew "Wardell" Yu responded to the recent roster changes by asking zombs if he wanted to start a new Valorant roster. Zombs responded to Wardell by suggesting they could have Jay "Sinatraa" Won join their stream team.
The three aforementioned players were once considered the best Valorant players in North America. The trio combined have four Ignition Series tournaments to their name. A possible team-up could start another powerhouse roster in the North American region.
READ MORE: NYFU complete Valorant roster rebuild before VCT NA Stage 2 Challengers