Michael "Shroud" Grzesiek shocked the competitive Valorant scene when he decided to join popular North American squad Sentinels for the VCT NA Last Chance Qualifier.
The former CS:GO pro boot camped with Sentinels for a month to prepare for his return to pro play, after spending the last four years as a streamer and content creator.
Shroud performed well as the team's main controller. In his second game back, the 28-year-old topped the scoreboard for his team against Shopify Rebellion with a 225 Average Combat Score (ACS).
Unfortunately, Sentinels eventually finished in 5th-6th place, after losing to 100 Thieves in the lower bracket quarterfinal. With Sentinels' VCT 2022 season over, Shroud returned to his US$9.4 million mansion and explained what his next move could be while hosting his own VCT NA LCQ watch party.
---
---
Is Shroud staying with Sentinels?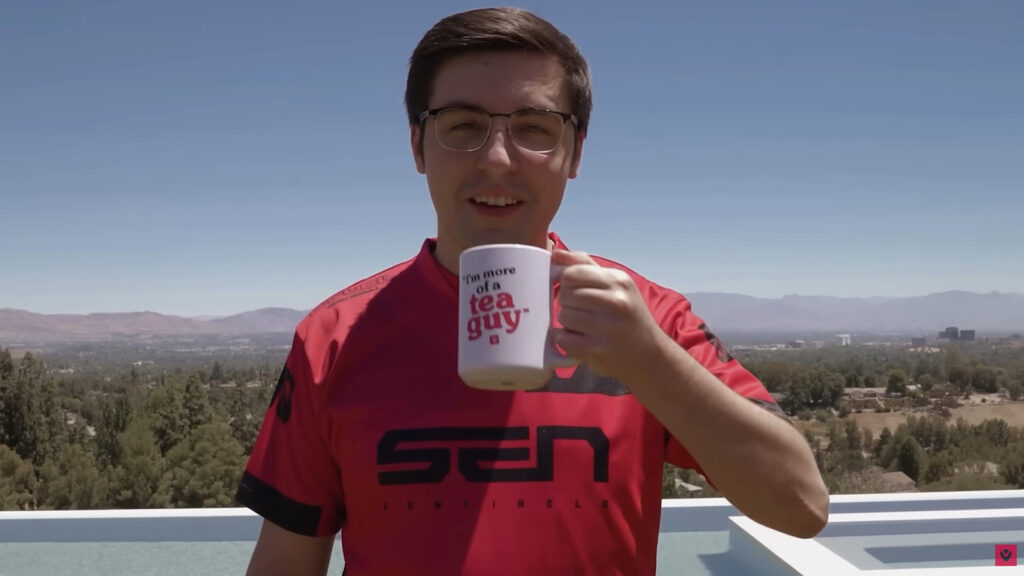 Shroud explained that his contract with Sentinels was only for the VCT NA LCQ, and because they didn't qualify for Valorant Champions, he is now a free agent.
"Every time I say it, they think I'm trolling," he said. "There's no announcement. My agreement was to play LCQ, and I'm out. I have no contract, I'm teamless."
He has also removed the Sentinels tag from his Twitter profile, signaling that his association with the team is over for now.
---
---
However, Shroud has said he wants to continue to compete, as long as Riot Games hosts the VCT competitions in Los Angeles where he lives.
While fellow streamer Tarik "tarik" Celik pointed out that he wouldn't be able to stream because he would have to focus on practicing with his team, he said that it didn't bother him.
"I don't care. If I get in a franchise team to play here in LA, hell yeah. That sounds amazing. I've always been jealous of LCS in League of Legends when I was playing CS," he responded.
---
---
According to the popular streamer, his journey as a pro Valorant player isn't over just yet, and he's optimistic about his return to pro play next year. That said, it all depends on how the competitive scene unfolds with the new VCT partnership model in 2023.
"The story is not over, it's just on pause right now," he said. "Everything is done, Sentinels is done. They're not playing until franchising. But if they're in franchising, and they still want to play with me, then we can figure something out. It could still happen. It probably will."
---
---
Valorant Champions will be the final tournament before Riot Games pushes forward with its VCT 2023 partnership program.
The developer is expected to soon share more details on what the future holds for competitive Valorant, including its list of partnered teams.
READ MORE: 100 Thieves qualify for Valorant Champions after perfect VCT NA LCQ finals run