Updated on March 21, 2:42 p.m. (GMT+8): Improved introduction.
The ability to execute well-timed strategies can be the difference between winning and losing the round in Valorant.
One incredible set play is the undodgeable Raze Showstopper on Pearl, executed by Paper Rex's Wang "Jinggg" Jing Jie from Valorant Champions 2022. It caught his opponents off guard and gave his team a slight edge in a close match.
This creative play can help you turn the tide of any match and emerge victorious.
---
---
EDG could not predict Jinggg's Showstopper setup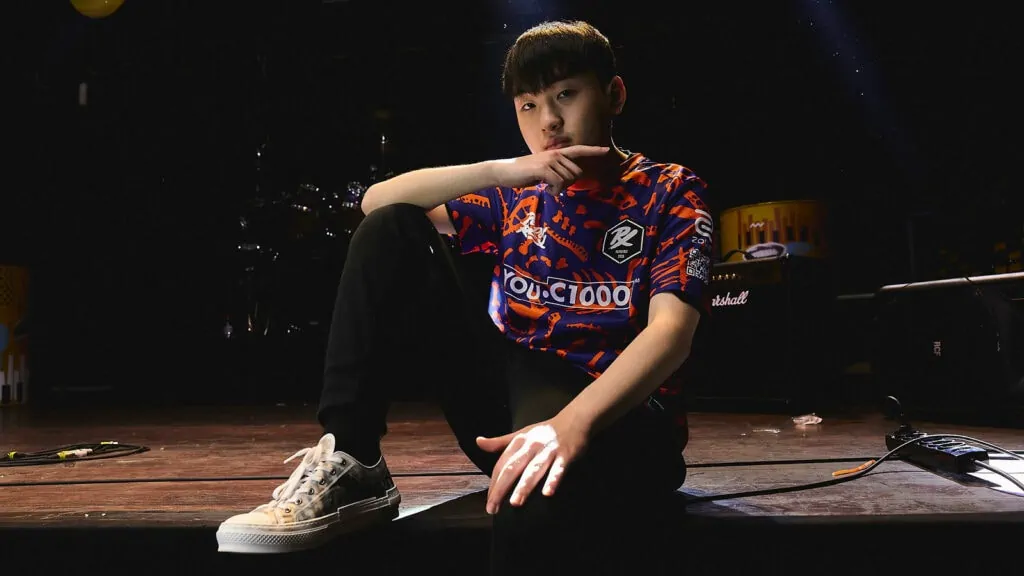 Paper Rex opened their Valorant Champions 2022 campaign with a thrilling 2-1 victory over Chinese squad Edward Gaming.
Jinggg topped the scoreboard for his team during the series, notching a 54/52/18 KDA and 251 Average Combat Score (ACS) across three maps on three different agents.
While PRX did not debut a particularly novel agent composition on the first map Pearl, they still managed to showcase some truly creative shenanigans with Jinggg on Raze. In Round 17, EDG were stopped in their tracks by a Showstopper ultimate that literally came crashing down from the sky.
Equipped with a weak buy comprising just Sheriffs and Guardians, EDG were setting up for a push down B Ramp. Wan "CHICHOO" Shun Zhi's Viper Toxic Screen cut the site diagonally into half, creating the space for EDG to walk farther up B Main.
However, they triggered Jason "f0rsakeN" Susanto's Chamber Trademark trap at B Main, giving Jinggg all the information he needed. From on top of the crate at B Link, he satcheled into the air with his Showstopper ultimate, catching a glimpse of CHICHOO on the other side of the wall.
---
---
The Showstopper rocket found its mark, taking EDG's Viper out of the equation and throwing their game plan into shambles. Without Viper's wall, EDG were forced to take aim duels with their inferior weapons, and Paper Rex soon closed out the round.
If you're looking to mimic this in your ranked games, this Showstopper setup also looks like it has the potential to pick up multiple kills as opponents are running down B Main. It has the added bonus of being incredibly hard to dodge as well because enemies will hardly be expecting your rocket to come from their right.
However, you'll need information from utilities like Chamber's and Cypher's traps, or a teammate that is peeking to let you know the correct moment to fire.
Follow ONE Esports on Twitter and Facebook for more Valorant news and guides.
READ MORE: Ranking the best sentinel agents to play on Valorant map Pearl