Chamber has been a perpetual thorn in every player's side since his release. Despite two rounds of nerfs, the French sentinel is as viable as ever — and the key parts of his kit like Headhunter and Tour De Force remain just as lethal.
As the most-picked agent at Masters Copenhagen and virtually every Last Chance Qualifier, the Chamber meta has taken over pro Valorant in the past couple of months.
However, one Valorant coach has questioned whether the dapper sentinel is actually bad for the star duelists and Operator users who most often play him. In fact, he thinks it's possible that the Chamber meta may have actually made top players "worse" individually.
---
---
Has Chamber made top players worse?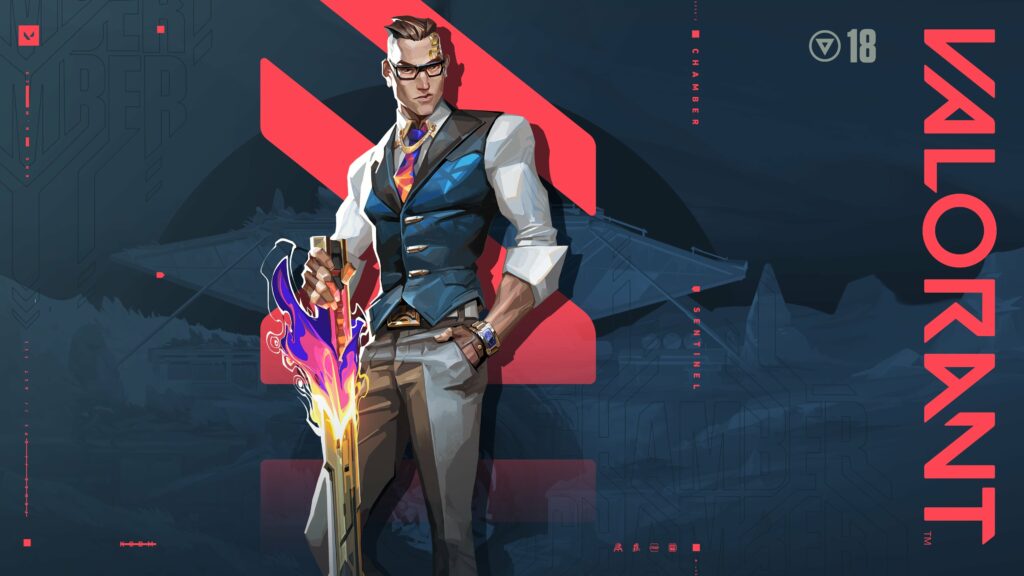 "Chamber's Rendezvous design disincentivizes proactive play beyond the small sphere of influence where he [cannot be traded]," said Martin "Anderzz" Schelasin on Twitter, coach for VersionX, Version1's Game Changers team.
"Many of the players currently on Chamber are ex-Jett mains or primary duelists whose careers have been made as much by their proactive play as their mechanical prowess."
As Champions 2022 looms ahead, another shift in the meta may be just around the corner, especially as the nerfs to the radius of the Rendezvous teleporters may push Chamber out of select maps.
"As we tentatively round the corner on Chamber's omnipresence, how successful will these players be at rekindling their proactive instinct and intuition for risk-reward equilibrium?" asked Anderzz.
Players have already struggled to adapt to Chamber, he said, and it stands to reason that the reverse might also prove true as duelists like Jett start to creep back into the meta.
That said, Anderzz acknowledged that Chamber requires a lot of discipline and "presence of mind" to play. The transition to Chamber may have resulted in a shift in players' skill sets, rather than them becoming worse across the board.
OpTic Gaming's Jaccob "yay" Whiteaker has been cited as the prime example of a player who had to give up some of their instinctual playmaking ability for a slightly more restrained playstyle.
Nevertheless, yay has continued to excel on the French agent, and he remains one of the best players in the game. Others have also argued that their newfound discipline may even help players grow overall, even as they swap onto an agent that allows them to play a looser style.
With Valorant Champions just a couple of days away, all eyes will be watching to see whether Istanbul ushers in a new meta, or if the French weapons expert will remain just as dominant.
READ MORE: Valorant Mage abilities leaked, can potentially block bullets with smokes