Valorant's eighth map, Pearl, takes players on an underwater adventure to Omega Earth's version of Lisbon, Portugal.
With winding streets, rich architecture and murals, and a giant Radianite dome overhead, Pearl is one of Valorant's most visually distinct maps.
But despite its one-of-a-kind setting, the new map actually follows a more traditional three-lane layout, with two lanes leading to both spike sites and a mid area that is crucial to securing rotations. Unlike other Valorant maps, there are also no "gimmicks" such as ropes or teleporters.
While fans have been quick to point out the similarities with classic Counter-Strike map Inferno, because of Pearl's long corridors and tight corners, the map may actually share more in common with another CS: Source map.
---
---
Pearl's layout has echoes of de_season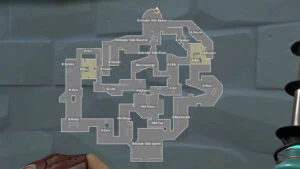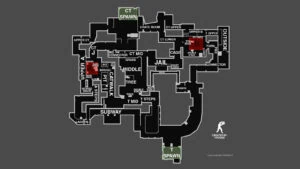 Pearl's mini map gives off de_season "vibes," said T1 in-game leader Joshua "steel" Nissan, after he had a first look at its layout.
Season is a community-created map in Source. While it was added to CS:GO as part of Operation Vanguard in 2014, it was removed from the game files just two years later.
Like Pearl, Season features multiple corridors and an almost labyrinthine mid area that opens up into additional entryways onto sites.
With so many key routes to control, double controller compositions built around Viper may come into play, as we've already seen on maps like Bind.
Having said that, the parallels with Inferno are also unmistakable, from the cobblestone streets to the low, quaint buildings. Inferno's pocket at Banana and Pit also mirror the number of corners and areas for defenders to hunker down and anchor the sites.
The new map will release on June 22, alongside Episode 5 Act I. It will enter the competitive queue later on July 12, after players have had a chance to familiarize themselves with it.
READ MORE: No NA team even comes close to Fnatic, says Acend's zeek