The new Valorant map could take players to an underwater reimagining of Portugal's capital. The earlier Warm Up cinematic showed a map of Lisbon, appearing right behind Raze as the Valorant Protocol prepares for their mission to Earth-2.
The new patch 4.08 and Episode 4 Act III battle pass further introduced additional teasers that point to Lisbon, in the form of new voice mail messages and a player card.
If the hints pan out, Valorant's eighth map would be the first one set on Mirror Earth, following on the heels of the Protocol's first foray into the parallel reality.
---
---
Players could be transported to Portugal in the new Valorant map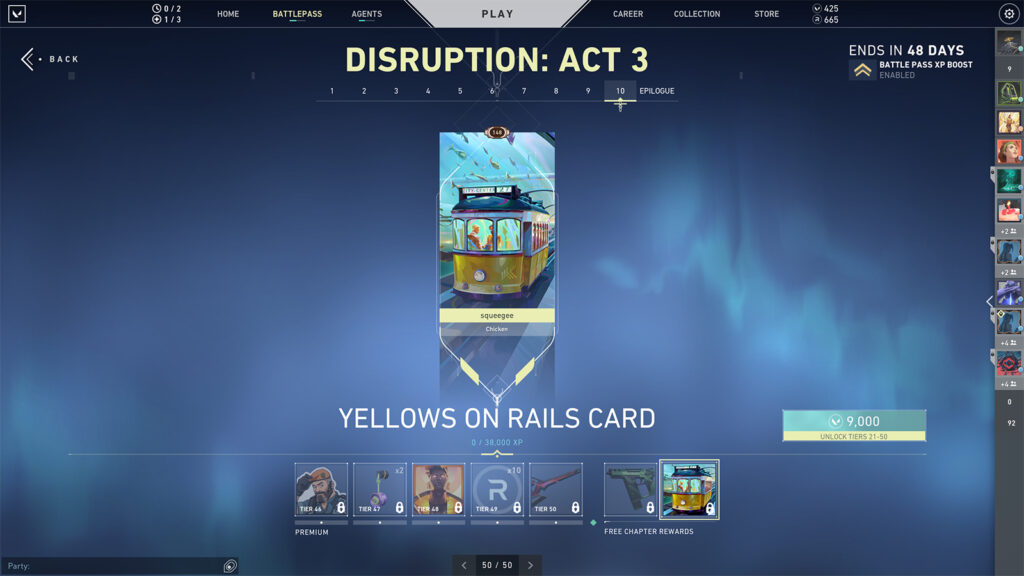 The Yellows on Rails player card contains the most interesting tease. It is part of the free Chapter 10 battle pass rewards and depicts a bright yellow tram that looks uncannily like the iconic vintage trams that ply the streets in modern-day Lisbon.
The biggest giveaway is that the tram appears to be underwater, ensconced in a large dome through which you can see a school of fish.
Email messages found on Fracture have previously hinted at a geodome on Earth-2 that protects the residents of an unnamed city from tides, and the Yellows on Rails card is our first glimpse at this dome.
In addition, a board on Fracture showing departures from a train station also has Lisbon listed as a destination.
A new voice mail message from Fade drops hints as to what the new map might entail. In the message, Fade has just returned from her mission to Lisbon on Earth-2, where she mentions a mysterious "place of secrets".
"I felt fear all around me. The whole city is on edge. I do not know why. But in the minds I touched I saw a place of secrets. It is near another terminal. If you want answers, that is where you must go," said Fade.
The new map could very well be set in this secret facility, as the Valorant Protocol heads there to investigate.
READ MORE: VCT Philippines Stage 2 Challengers: Schedule, results, teams, where to watch