Valorant Battle Passes have always been filled with fun references to community memes and popular culture.
In the upcoming Valorant Episode 5 Act 1 Battle Pass, Riot Games is paying homage to the ranked grind with multiple sprays and gun buddies that poke fun at the frustrations of the competitive queue, and celebrate small victories.
This Battle Pass (BP) was created "to make players feel like they're the best of the best," said Riot Games Producer Laura Baltzer. "Look closely and you'll find all sorts of items that help you express dominance on your path to victory."
After spending your 1,000 Valorant Points (VP) on the pass, you'll be treated to inspirational callouts and memes, as well as skins that make you feel like you're the absolute star of every game you play.
If you're still considering whether or not to pony up for the battle pass, here's a list of the Act's most memorable collectibles that you don't want to miss out on.
---
Top 5 collectibles from the Valorant Episode 5 Act 1 Battle Pass
5. Heavy Lifting gun buddy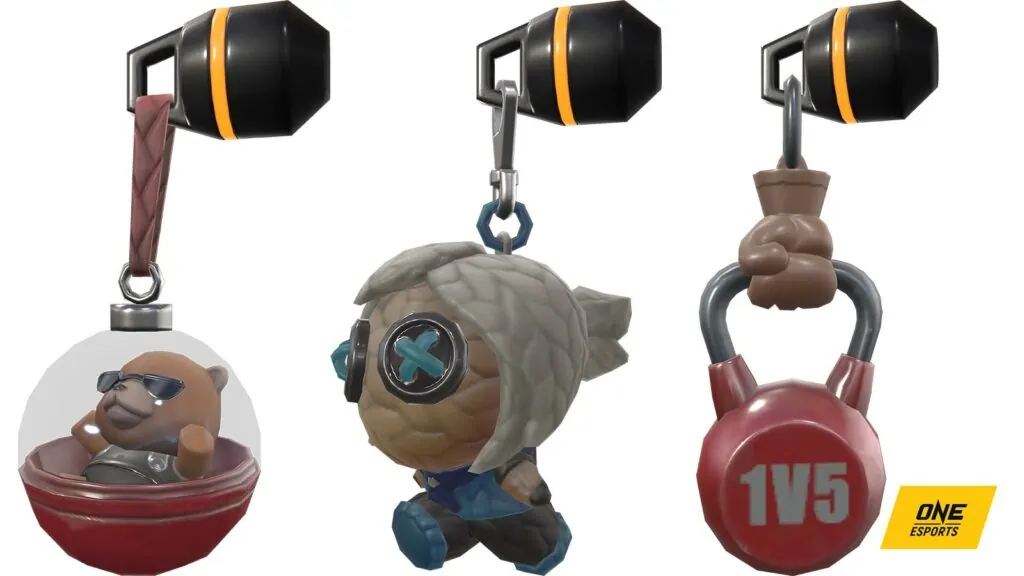 The gun buddies in this BP are all winners, from the adorable Tactical Surprise evoking Japan's addictive Gashapons, to the Perfect Pattern Jett doll which may just be a nod to the hauntingly beautiful multiplayer survival horror game Identity V.
But what takes the cake is the Heavy Lifting gun buddy with its kettlebell labeled "1V5," because we all know how heavy our teammates can get when they are always the first to die, leaving us to clutch the round.
---
4. No Duelist No Problem, Sage Signal, and Waddle Walk sprays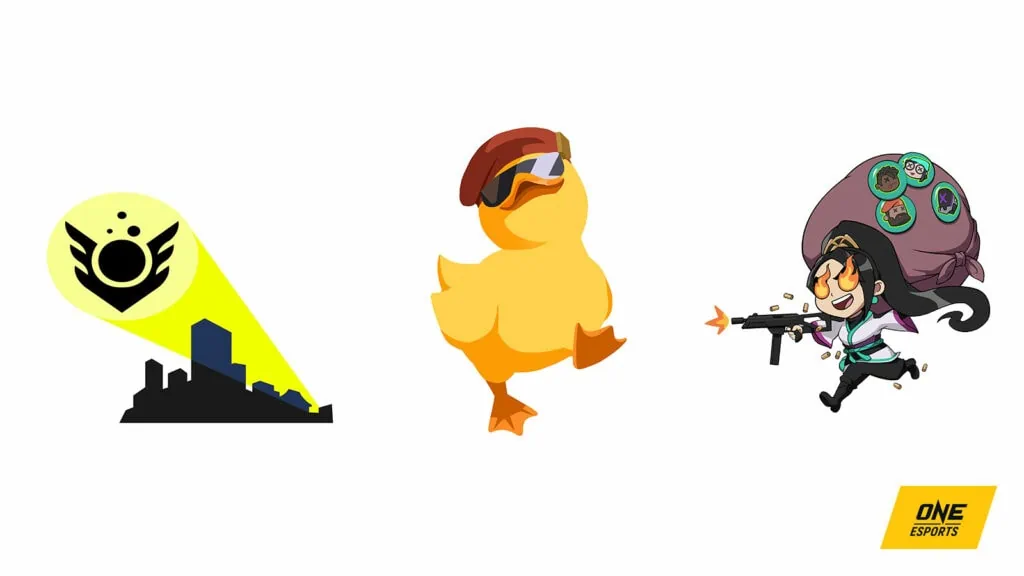 Sage mains will enjoy seeing the Sage Signal on random walls in-game. A nod to the Caped Crusader, this spray is the one you need every time the duelist on your team screams at you to heal them.
And if you still doubt Sage's ability to carry, check out the No Duelist, No Problem spray. Anyone who isn't a duelist main will be able to appreciate this spray, after all the games where you've had to carry your instalock duelists on your back.
Another spray that will likely be spammed before and after rounds is the animated Waddle Walk. It's Valorant's version of walking on sunshine and features the Power Walk that was popularized by WWE's Vince McMahon.
---
---
3. Joke's Over, Enter the Duelists, and Operation: Vacation player cards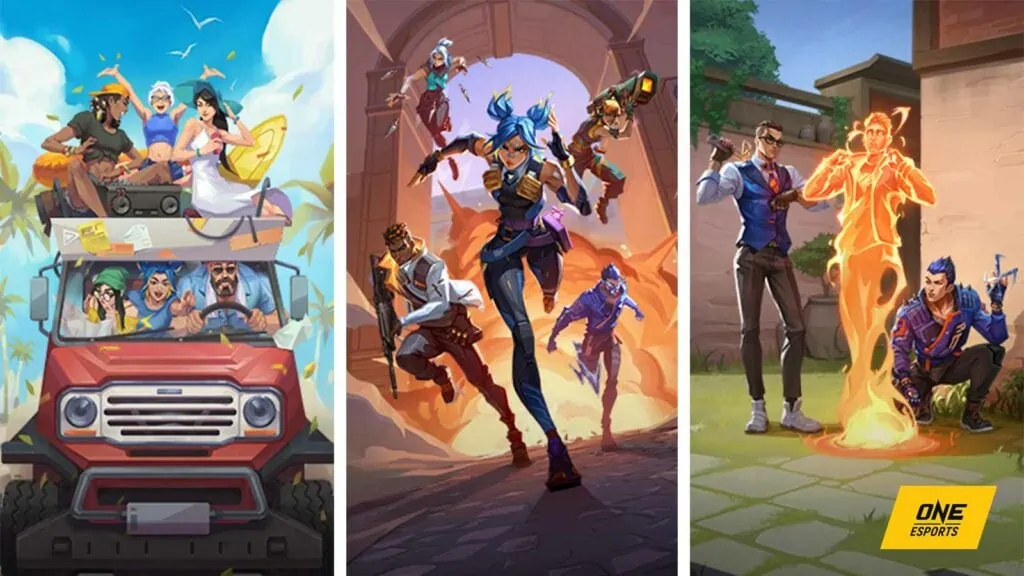 This BP's got a little bit of everything! Joke's Over pokes fun at Phoenix players who've been knifed in the back right after a poorly positioned "Run it Back" ultimate. But don't laugh too hard at him — the brash and impulsive duelist might just get a buff soon.
Enter the Duelists comes off almost Avenger-esque, much like the times you've had to play against an annoying duelist five-stack. Finally, Operation: Vacation confirms Brim is the ultimate daddy with his own harem. He just has to drive them to the beach first.
---
2. Shimmer weapon skins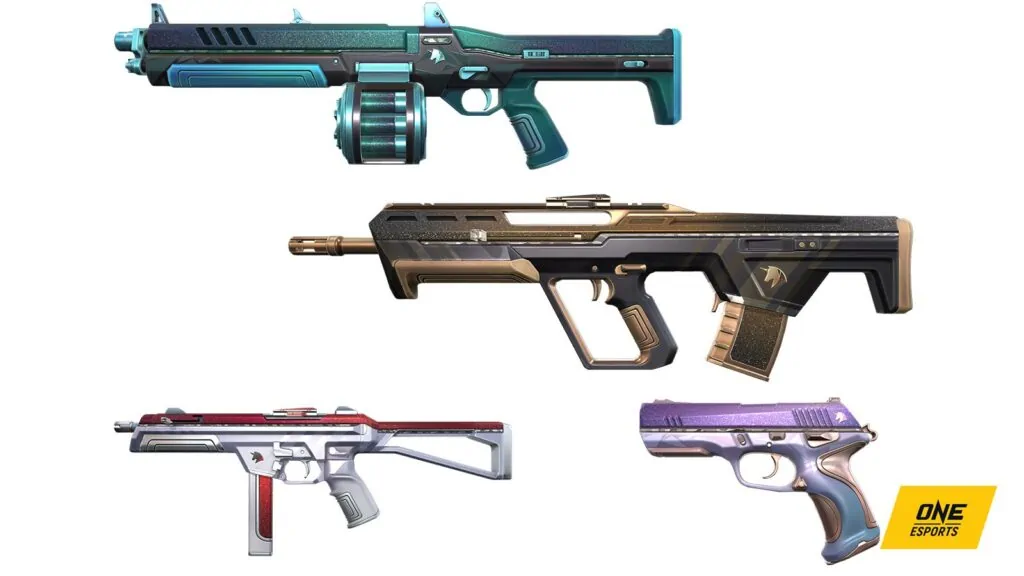 The new Battle Pass includes skin lines that evoke power and energy. The Shimmer skins are a sparkling example that features four mesmerizing variants.
They also fit the BP's central theme of coming up big and feeling good about it. The Glimmer line even includes a Judge skin decked out with fabulous glitter canisters.
We just wish the skins included an animated glitter bomb like what popular YouTuber Mark Rober uses in his videos.
---
1. Task Force 809 or Spitfire weapon skins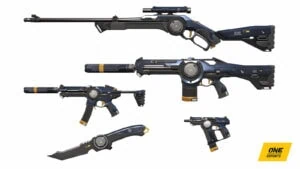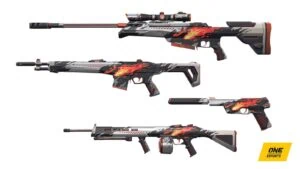 We had a hard time choosing between these two skin lines for the top spot on this list, and because they fit the theme perfectly, we've decided to include them both.
Task Force 809 is the skin line for getting stuff done, no questions asked. It's a sleek and no-nonsense set with a melee that "makes those calculated backstabs intensely satisfying," said Baltzer.
The Spitfire skin line, on the other hand, is the Riot Games team's "artistic take on those players who just press W and want their weapons to reflect that as well," explained Baltzer. It's the skin representation of walking through fire and coming out stronger. With this skin equipped, you're the boss and you always go out in a blaze of glory.
The Valorant Episode 5 Act 1 Battle Pass will be available on June 22. The new BP coincides with the arrival of the Prelude to Chaos collection and Pearl's addition to the map pool.
READ MORE: Headshot machine ScreaM explains why he is now a one-trick Raze main