100 Thieves have proved once and for all that the 9-3 curse is actually real.
Against an explosive FaZe Clan roster in the VCT NA Stage 2 Challengers playoffs, 100T trailed their opponents 3-9 in the first half of every map.
However, in a stunning turn of events, the team rallied to make an epic comeback on the first and third map, eventually taking the series 2-1.
Young gun Sean "bang" Bezerra was the standout player, topping the scoreboard for his team with nine first bloods and 58 kills across three maps. The new roster, built around Peter "Asuna" Mazuryk, looks to be on the rise in Stage 2 after a dismal start to the year that saw them fail to qualify for the Stage 1 playoffs.
---
---
100 Thieves turn the 9-3 curse against FaZe Clan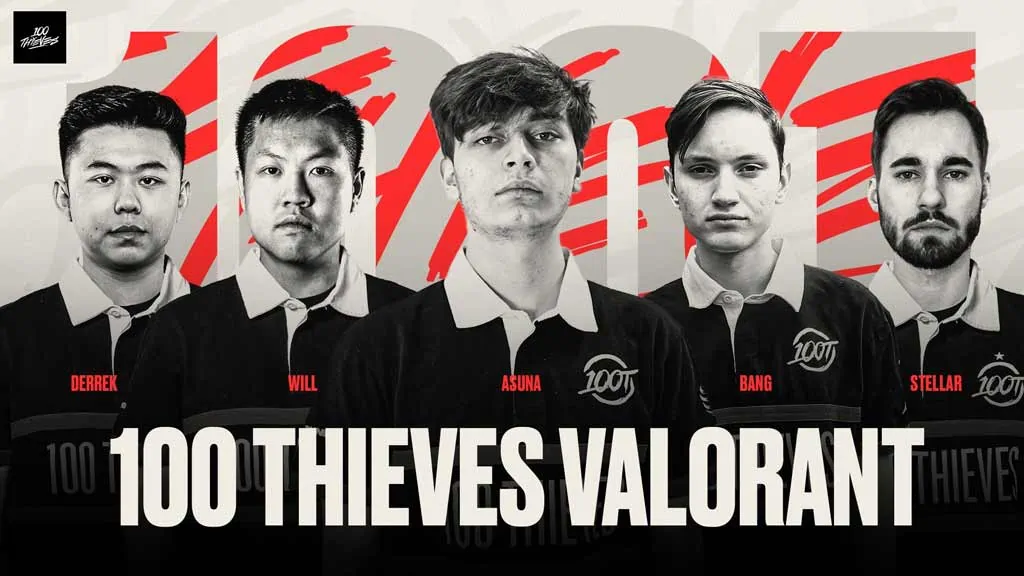 The series kicked off on Split, 100T's map pick. Asuna and his team started off on the attacking side, but only managed to secure three rounds against FaZe's seemingly impeccable defense.
Andrej "babybay" Francisty put on a stellar defensive half on Neon, combining her Relay Bolt stun with Breach's Fault Line to pin 100T down at Mid. Neon's sprint also allowed him to catch 100T off guard with unexpected flank timings, securing crucial kills on the attackers.
However, when it was 100T's turn to defend, the tables quickly turned. Led by bang, they would find five straight rounds before FaZe was able to put one on the board, eventually going on to take the map 13-9 with 10 defensive rounds.
---
---
FaZe soon bounced back on Fracture, once again taking a 9-3 lead in the first half. However, 100T was not able to turn things around this time, and the series would be decided on Icebox.
Once again, 100T lagged behind after the first half, with FaZe storming to a 9-3 advantage on the back of several successful opening picks. But as on Split, 100T regained the momentum they needed after claiming the second pistol round.
Bang again proved integral in the team's comeback win. With 100T up 12-11 on attack, he continued to hold Mid and wait for the rotate under Tube, even with the Spike already planted on A. This allowed him to find a key kill on Phat "supamen" Le, giving his team the advantage in the post-plant.
With their win, 100T now move on to face XSET in the upper bracket semifinals on June 19. FaZe fall to the lower bracket, where they will play Luminosity on June 18.