Fnatic are looking like the team to beat in the VCT EMEA Stage 2 Challengers playoffs. They sailed through Group A with a perfect 5-0 record, a repeat of a similarly flawless performance in Stage 1.
Once again, they are the only squad to not drop a series in the group stage, adapting seamlessly to new additions Enzo "Enzo" Mestari and Emir Ali "Alfajer" Beder.
They appear poised to lock in one of EMEA's three spots at Masters Copenhagen. In an interview with esports host and journalist Yinsu "Yinsu" Collins, Acend's Aleksander "zeek" Zygmunt was unequivocal about his thoughts on Fnatic — they are the best team in the region, and possibly the world.
---
---
Fnatic is on top of everyone right now, according to zeek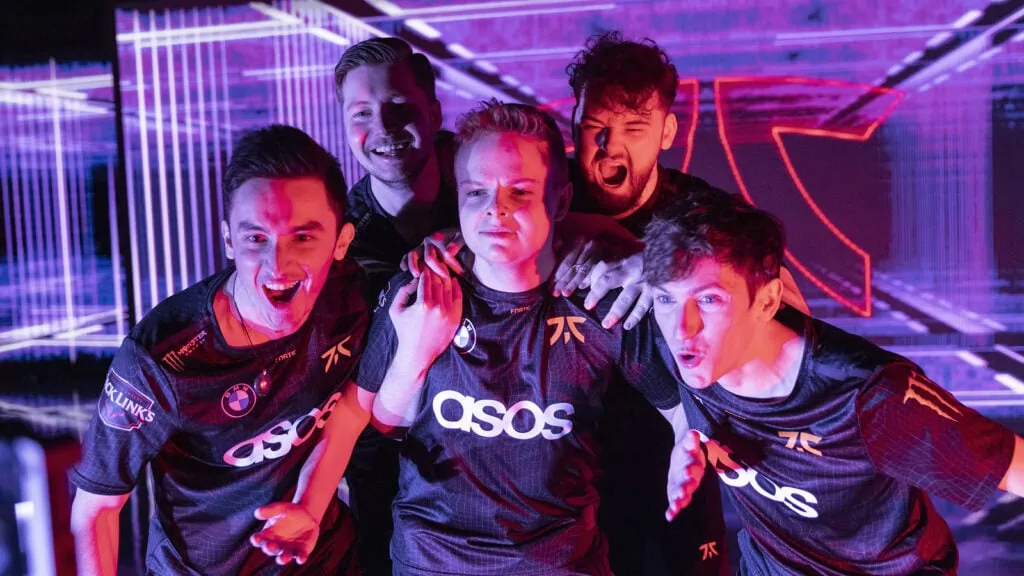 "I think Fnatic right now smashes everyone," zeek said. "No NA team comes even close to them. They will 2-0 everyone."
The only time that may not happen is if Nikita "Derke" Sirmitev or Alfajer have an off-day on LAN, he said. "Then maybe NA teams might win against them," he added.
Derke and Alfajer have been absolute stars for the London-based organization, topping the statistical leaderboards in the Stage 2 group stage. The pair occupy the first and second spots in terms of Average Combat Score (ACS) and K/D, a testament to their stellar performance throughout the group stage.
---
---
Derke is currently sitting at an eye-watering 1.66 K/D, while Alfajer is not far behind at 1.52. What's impressive is that the duo are dropping these numbers even when they do not play duelists. In addition to Raze, Alfajer also flexes onto Killjoy and Viper, and still continues to top the scoreboard.
Having said that, zeek thinks that teammate Ondřej "MONSTEERR" Petrů may be able to give 17-year-old prodigy Alfajer a run for his money. "I think he's even better than him," he said. "Honestly, MONSTEERR is crazy."
Acend may get to test themselves against Fnatic once again in the upcoming Stage 2 playoffs. Their previous meeting in Week 3 ended in a 2-0 rout in favor of Fnatic, but they have since bounced back with wins against G2 Esports and FunPlus Phoenix.
Zeek and his team play their first playoffs match against M3 Champions on June 17.
READ MORE: Zeta Division is recruiting for its new Valorant Game Changers team