After months of leaks and teasers, Riot Games officially announced Pearl, Valorant's eighth map.
The new map is set underwater in Portugal, a sprawling city encased in a massive dome made from Radianite-infused polycarbonate.
With cobblestone streets, idyllic cafes, and even a Multiverse Museum, Pearl is where Old World Europe collides with the futuristic technology of Omega Earth's Kingdom Industries.
---
---
Pearl doesn't actually have any map 'gimmicks'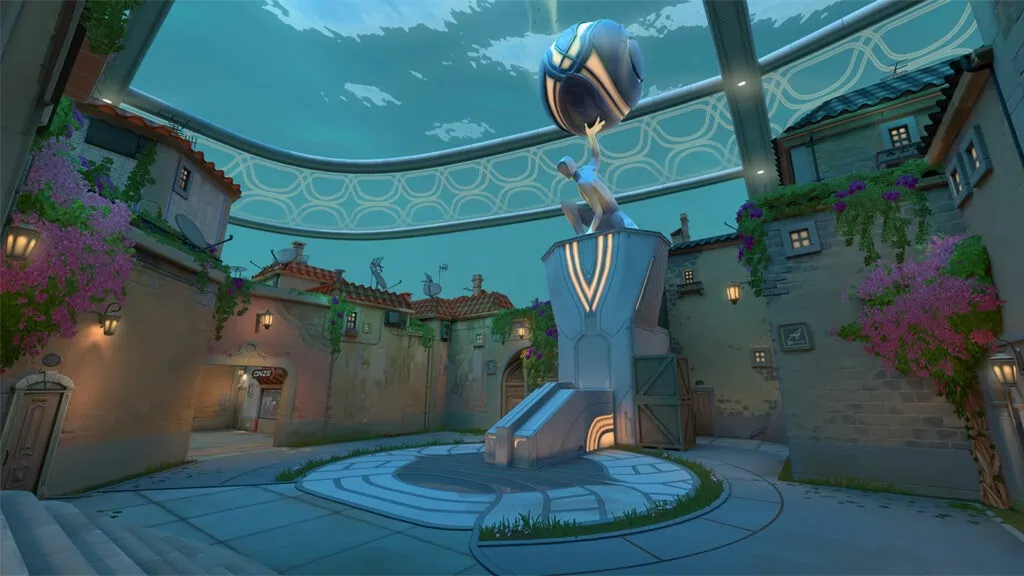 While most Valorant maps have some sort of "gimmick," such as Haven's three sites and Fracture's dual attacker spawns, Pearl was deliberately designed to be more straightforward. It adopts a more traditional three-lane structure, similar to earlier maps like Ascent and Split.
There are no teleporters, ropes, or doors you can close. Instead, the design of the map is pretty simple, although you wouldn't initially think that with its multitude of snaking corridors.
"Pearl demands committed engagements, without the rotation and mobility support of doors, ascenders, or teleporters," said Joe Lansford, Level Designer on Valorant.
With several twisting corridors that facilitate long-range gunfights and countless nooks and crannies for defenders to dig deep, this is a map that will also require an intimate knowledge of every single corner and angle.
---
---
The inspiration for Pearl came from an older underwater theme pitch, said Concept Art Lead Brian Yam, which was then combined with a newer pitch that centered around a major city flooded from climate change.
This is one of the most visually striking maps in Valorant. The historical architecture of Portugal has been supplemented with unique murals created together with Portuguese artists, in addition to music drawn from traditional Portuguese fado.
The daylight filtering through the waves above also creates the impression of a perpetual dusk, standing in stark contrast with the sunny environs of a map like Breeze.
Pearl will be available to play when Valorant patch 5.0 goes live on June 22. However, it will only enter the Competitive queue on July 12 in patch 5.01.
READ MORE: Zeta Division is recruiting for its new Valorant Game Changers team