Imagine all five members of your team lining up and waltzing straight into your opponent's line of sight. That's exactly what happened to BOOM Esports in their Valorant Champions 2022 opening match against OpTic Gaming.
On Fracture, the Indonesia team attempted to take the ropes connecting both attacker spawns to rotate quickly to the other side of the map.
It did not go well. The squad might as well have been taking a conveyor belt to the slaughterhouse, and were met on the other side by Austin "crashies" Roberts methodically tapping on his Vandal.
---
---
Crashies gets the "best ace of his career" against BOOM Esports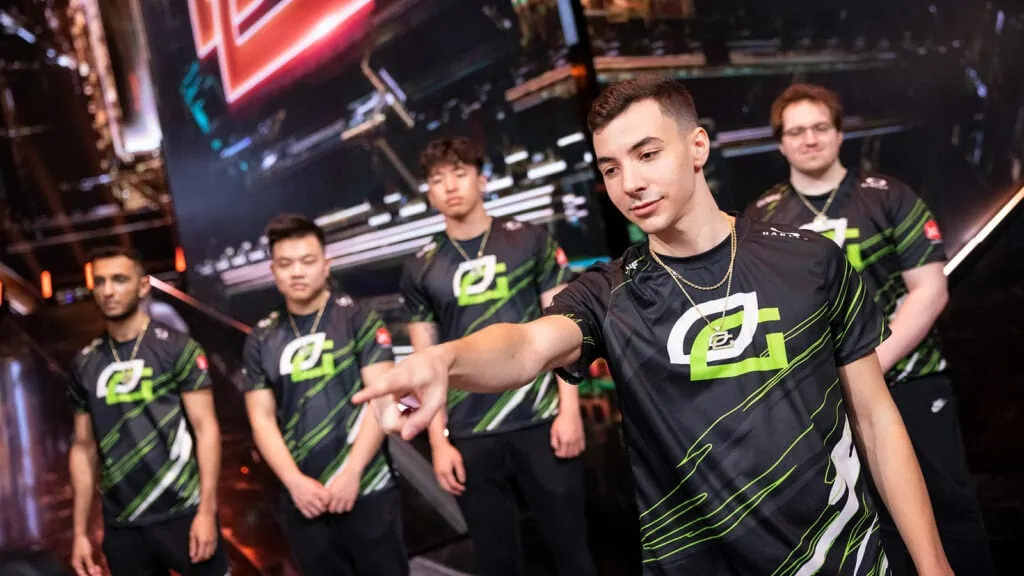 In Round 11, BOOM looked like they wanted to attempt an A execute, before oppressive utility from OpTic forced them back. They decided to take the ropes for a fast rotate, in the hopes of securing more control on the other side of the map.
Unfortunately for them, OpTic's Jimmy "Marved" Nguyen had already pushed up from B Main, and the team had an inkling what was happening.
On the other side, crashies was waiting, picking each member off while staring down the ADS sights of his Vandal. As each member of BOOM fell off the ropes like marionettes whose strings had been cut, the pace for the rest of the map was set.
OpTic eventually ran away with the map 13-3 and the series 2-1, setting themselves up for a meeting with LOUD. "The best ace of my career!" crashies tweeted after the match.
---
---
"All of a sudden, from the side of my eye, I see people on rope on the radar," said Pujan "FNS" Mehta in a post-game interview. "And [crashies] just started shooting. He didn't say a word."
Teammate Jaccob "yay" Whiteaker was equally bemused. "I've never seen that before. Not in ranked, not in scrims," he told ONE Esports. "For it to happen in a match in the most important Valorant tournament, that's pretty cool."
On their end, BOOM were not oblivious to the humor of it all. Several of its players were seen laughing.
While Fracture was an overall one-sided affair, BOOM still managed to push the North American squad to their limits on Breeze. The map was decided in quintuple overtime, going BOOM's way with an 18-16 scoreline.
The Indonesian squad are not out of the tournament just yet. They will face Zeta Division in an elimination match on September 5 — a series coach Ji "meow" Dong-jun says they are confident of winning.
READ MORE: Sentinels TenZ: 'I took a lot of stuff from Paper Rex f0rsakeN's Chamber'