The name ZmjjKK is nearly impossible to pronounce. The jumble of letters makes up the moniker of Edward Gaming's 18-year-old star, who was an absolute beast in his international debut against Paper Rex at Valorant Champions 2022.
But these letters are not random. There is a story behind how Zheng "ZmjjKK" Yong Kang got his name — a heartwarming tribute to the older brother that has supported him throughout his career.
Affectionately referred to as Kang Kang, ZmjjKK has already shown himself to be one of Valorant's brightest young talents, especially on the Operator. Now on the Champions stage, he's working to make sure the world knows his name.
---
---
ZmjjKK's name was inspired by his brother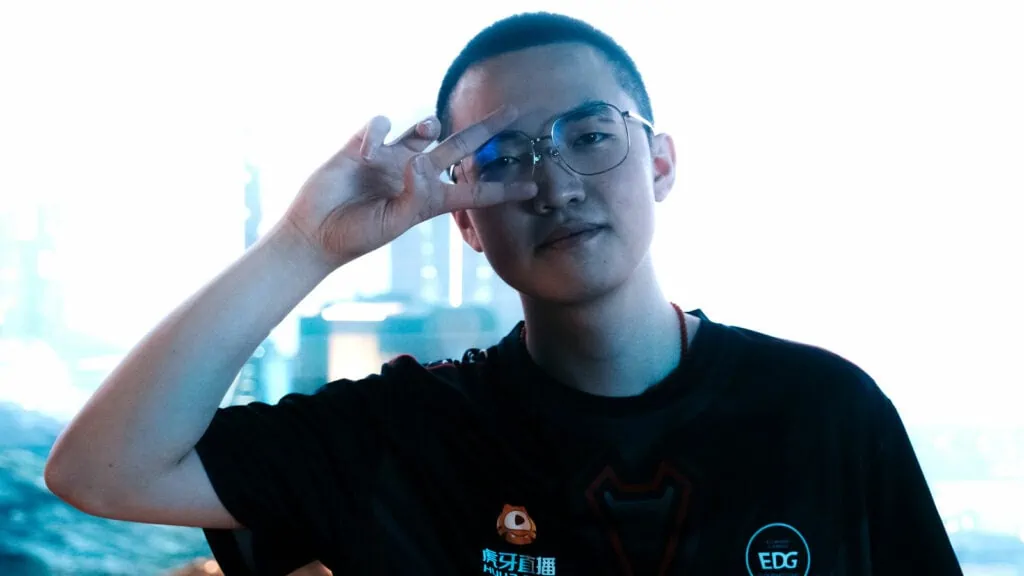 In a pinned tweet on his Twitter profile, the player explained the meaning behind his name and how it came about.
"Zmjj is my elder brother's game ID. His name is Zheng Ming Jia," he said. "My name is Zheng Yong Kang, so my game ID is KK. Because my brother has unlimited support for me, I want to let the world see his ID."
ZmjjKK is an amalgamation of both their names, Kang Kang's way of paying homage to his brother and his unfulfilled aspirations of becoming a pro player.
Ming Jia is seven years older and had wanted to go pro in Counter-Strike 1.6 when he was at school, Kang Kang told Yinsu "Yinsu" Collins.
"I feel like I can carry a part of his dream in my professional Valorant career," he said. "I'm not as good as other people at CS:GO, but Valorant makes sense for me."
"I can take a part of my brother's dream with me as I compete on the international stage."
While EDG fell 1-2 against Paper Rex in their Champions opener, it was not without fighting tooth-and-nail every step of the way. Despite the loss, the Chinese team has proven that all the warnings about them were true — EDG is a force in global Valorant and they are to be feared.
READ MORE: PRX vs EDG Champions 2022 opener smashes Copenhagen grand final peak viewership