Tyson "TenZ" Ngo is considered one of the most gifted Valorant players in the world, but even he admitted that he has learned a lot from watching Paper Rex's Jason "f0rsakeN" Susanto.
While co-streaming the opening match between Paper Rex and Edward Gaming during the Valorant Champions 2022 group stage, TenZ told his stream that he wanted to see how Paper Rex's star was going to play Chamber on Pearl.
Pearl made its official debut in the pro scene when EDG picked it against Paper Rex, and TenZ thought he might be able to pick up a thing or two from watching f0rsakeN.
---
---
TenZ studies how f0rsakeN plays Chamber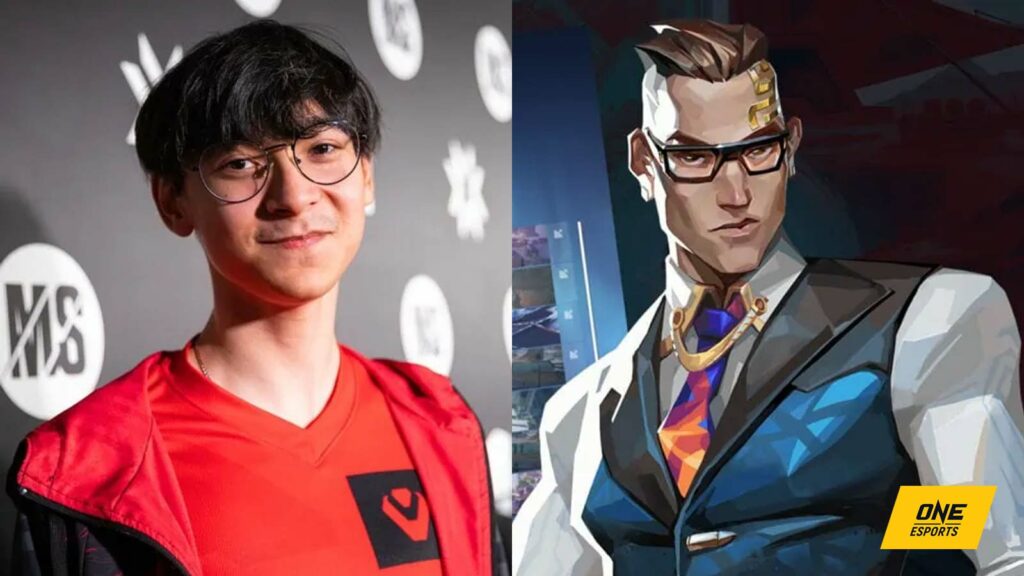 The Sentinels player is a big fan of how f0rsakeN uses Chamber.
"I took a lot of stuff from f0rsakeN on Bind because I like how he uses the character," he said.
TenZ recently made the switch from Jett and Raze to Chamber during Sentinels' VCT NA Last Chance Qualifier run. Despite finishing in 5th-6th place, the 21-year-old showed flashes of brilliance on the teleporting sentinel agent, putting on an MVP performance in the final match against 100 Thieves.
On Pearl, he noted how f0rsakeN was able to gather information for his team using Chamber's abilities.
"He makes his move around the map by phases," said TenZ. "The first phase is pushing B Long as a defender. If they're not throwing an Astra smoke to cross, then you can push up and you get to hold a deep angle."
As the perfect epitome of the aggressive playstyle PRX is known for, f0rsakeN was always looking to take fights at the beginning of most rounds. Since Chamber's Rendezvous teleporter is still the best escape ability in Valorant, he can reposition instantly to safety after taking his first fight and gaining information about the enemy team.
"You get a pick, and if they arrive there, you just teleport away," said TenZ. "Your team will also be able to rotate from Mid Connector or the A side of the map."
---
---
F0rsakeN's Chamber was pivotal in Paper Rex's 13-11 win against EDG on Pearl. In the final round, he helped them snatch the round from EDG's clutches with two pivotal kills on Tour De Force, even though his team was on a weak buy.
Paper Rex would go on to take the series 2-1, setting themselves up for a match with Leviatán to advance to the playoffs.
READ MORE: PRX Jinggg's TikTok-worthy Showstopper on Pearl wrecks opponents pushing B