OpTic Gaming have locked in their spot in the playoffs at VCT Stage 2 Masters Copenhagen, following a dominant 2-0 showing over Latin American representative KRU Esports.
Controller player Jimmy "Marved" Nguyen showed up in stellar form, topping the server with a 48/24/13 KDA and a crisp 41 percent headshot rate.
Split was the 22-year-old's playground — he dropped 29 kills there alone, helping OpTic overcome a 5-7 deficit at the half to win eight straight defending rounds and the map.
On Haven, he was feeling so confident that he even tried to pull off a cheeky teleport play in the final round with just one member of KRU left alive.
"I was just trying to style on them," he said in a post-match press conference. "I was just trying to do whatever because I was in the zone."
---
---
Marved was the definition of hard carry against KRU Esports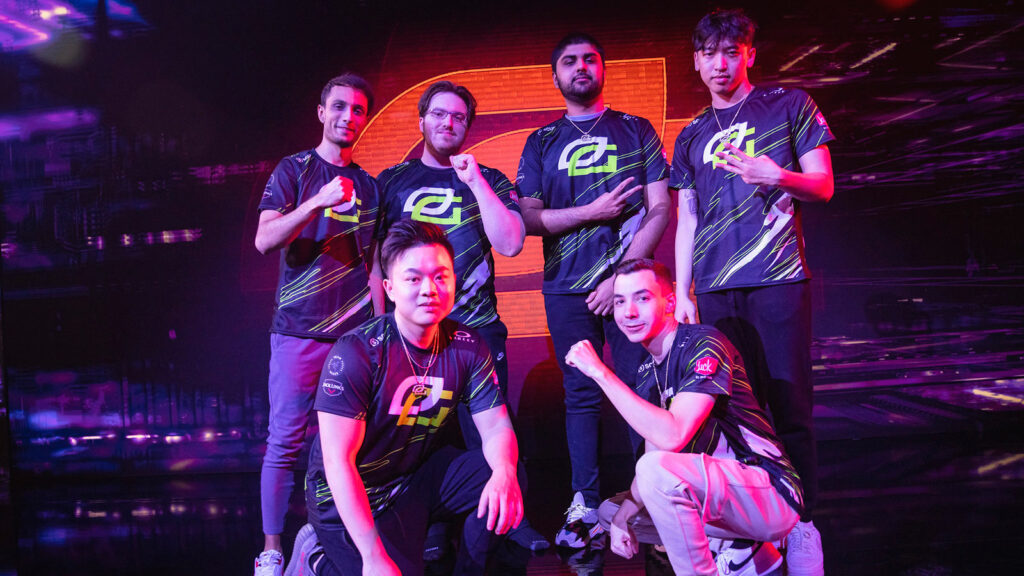 The Canadian player has truly come into his own on the international stage, putting on some of the most memorable performances on LAN in recent memory. At Masters Reykjavik 2022, he even set a new kill record on a single map, dropping 35 kills on Haven against Zeta Division.
With their tournament lives on the line versus KRU, Marved did not miss a beat. On Haven, OpTic ran ahead to a commanding 10-2 lead on their attacking half, shutting out KRU completely.
Even when the numbers were in their favor, KRU did not manage to convert the round. In Round 12, Marved found himself in a seemingly unwinnable 1v3, with KRU players closing in on C site from all sides.
He continued to hold his ground at back site, finding the heads of all three players as they peeked into view.
---
---
The LATAM side managed to string a couple of rounds together in the second half, but they could not hold back the tide that was the Green Wall. OpTic eventually walked away with the map 13-6, setting themselves up for a meeting with XSET in the playoffs.
Marved was in his element throughout the series. "I was feeling it that match," he said. "I liked the angles I was holding. Whatever angle I was holding, I was confident I would get the kill. I was playing a little more aggressive because I was feeling it."
---
---
In the final round, he attempted to use Omen's Shrouded Step to teleport onto the top of B site to get a jump on Joaquín Ignacio "delz1k" Espinoza Soto, the last remaining player alive on KRU's side. While his bold play did not pay off, Pujan "FNS" Mehta eventually closed out the round and series.
Nevertheless, FNS stressed that OpTic wasn't playing around, despite Marved's antics. "There was no 'just have fun and play,' never any of that with us," FNS said.
"We've lost too many Haven comeback games. We understand that this game could easily be turned around. You have to get to 13."
OpTic will play XSET on July 16 at 2:00 a.m. GMT+8 | July 15, 11:00 p.m. PT | July 15, 6:00 p.m. GMT. All matches will be broadcast live on the official Valorant Twitch and YouTube channels.
READ MORE: This insanely impossible triple wallbang kill is exactly why Sentinels signed Shroud