Chilean squad Leviatán have become the first team to advance to the playoffs at Valorant Champions 2022, following their decisive 2-0 victory over Masters Copenhagen finalist Paper Rex in Group A.
The team appeared well-prepared for the aggression that has often caught several others off guard, even allowing Bind, one of Paper Rex's strongest maps, through in the map veto.
The series had hints of the grand final at Copenhagen, where FunPlus Phoenix took a slow and cautious approach to the game, holding for the pushes they knew were coming.
In a post-match interview, Francisco "kiNgg" Aravena talked about how they had studied the Southeast Asian team's game on Bind, and how exactly they countered them.
---
---
Leviatán sail through groups to the playoffs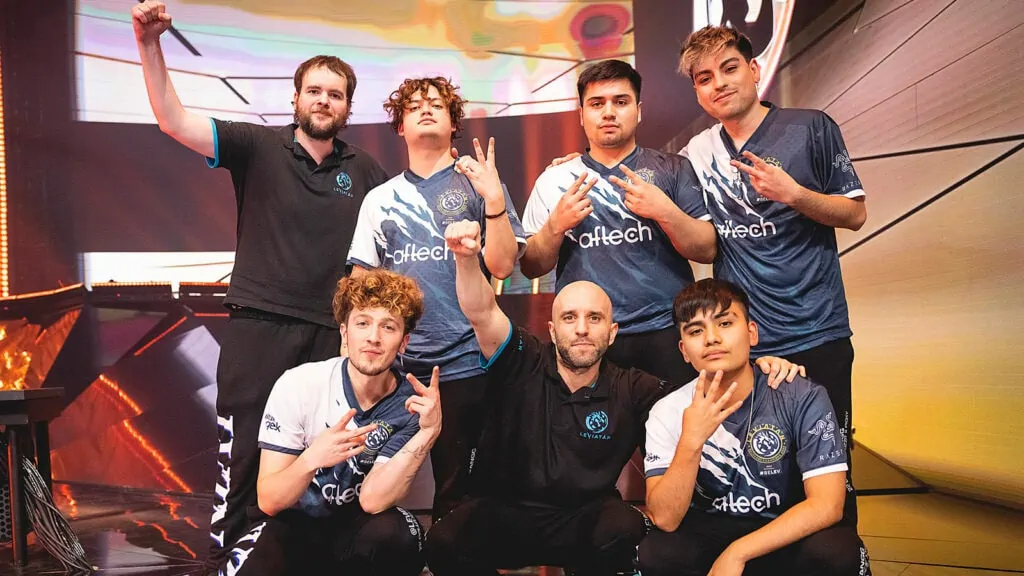 The match-up promised to be a clash of opposites. Based on data from Masters Copenhagen, Leviatán had been the team with the longest time to first kill at 35 seconds, while Paper Rex was the quickest at 20 seconds, according to Bleed eSports analyst Sushant "Ominous" Jha.
However, the team knew exactly how to adapt. "We studied their Bind extensively," said kiNgg. "We knew their defense is really aggressive. They are the most aggressive team in the tournament. They basically attack on defense."
"There was a lot of anti-stratting. That's why we were playing so slow as attackers. We were waiting for [them to make their move]."
PRX looked dominant on Bind at Copenhagen, with teams unsure how to respond to Jason "f0rsakeN" Susanto's unconventional Yoru pick.
However, it was a different story against Leviatán. Every member on the team looked on point. Even when the numbers were in PRX's favor, the Chilean squad somehow managed to steal the round, including with a 1v3 clutch from Vicente "Tacolilla" Compagnon to end the first half 6-6.
With the score tied at 11-11, Leviatán's slow play paid off perfectly. Marco "Melser" Amaro patiently waited at A Short, taking down f0rsakeN and Aaron "mindfreak" Leonhart who pushed as Leviatán were showing presence at B Long.
---
---
The South American team came into Champions as one of the tournament's dark horses, following a respectable joint-fifth exit at Copenhagen and a strong showing against Fnatic.
Leviatán are led by coach Rodrigo "Onur" Dalmagro, the same man who helped KRU Esports to a fourth-place finish at Valorant Champions 2021, the highest placing for a South American team at the time.
If the team continue to play as they did in the group stage, another South American squad just might make history again.
READ MORE: The story behind EDG ZmjjKK's name is the most wholesome thing you'll hear today