After a difficult 0-2 loss to LOUD at Valorant Champions 2022, DRX are already looking ahead to their next match.
They will face Fnatic in the lower bracket, a team they played in the group stage at Valorant Champions last year. That match went the EMEA squad's way, but Kim "MaKo" Myeong-kwan thinks that the game will play out differently this time.
The current version of the Fnatic roster looks starkly different, with two new players in Enzo "Enzo" Mestari and explosive prodigy Emir Ali "Alfajer" Beder.
While the team's additions have looked like an upgrade so far, with Fnatic emerging as the team to beat in the EMEA region in Stage 2, MaKo says that they are actually weaker than before.
---
---
DRX sees cracks in Fnatic's game plan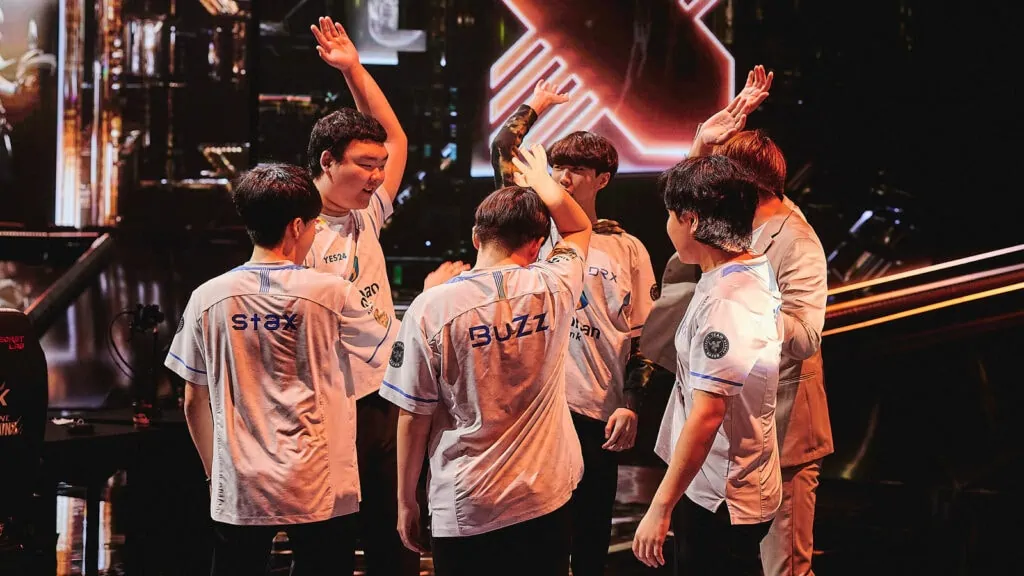 "We have memories of losing to them last year at Champions," said MaKo in a post-match press conference. "But I think Fnatic now is a little bit weaker than they were last year. We do see some cracks in their strategies, so I think we have a much higher probability of winning."
"We've also grown since then as a team as well. We're pretty confident that we can beat them and continue our run in the lower bracket."
While DRX have been known as a team that relies on methodical set plays — sometimes at the expense of creativity or proactive moves from individual players — they have been working on incorporating a looser style.
On Fnatic's end, they are fresh off a victory in the lower bracket, sending EMEA rivals Team Liquid home in a decisive 2-0 victory.
Turkish star Alfajer also appears to be thriving in front of a home crowd in Istanbul, looking in far better shape than he did during his debut at Masters Copenhagen. The 17-year-old is currently third in terms of Average Combat Score (ACS), behind only Jaccob "yay" Whiteaker and Francisco "kiNgg" Aravena.
However, the team's performance has been uneven so far, dropping series to both 100 Thieves and XSET.
At the same time, DRX have also never won an elimination match on LAN this year, exiting in 5th to 6th place at both Masters Reykjavik and Copenhagen. They will need to exploit every weakness they can find, if they are to overcome the specter of their previous losses.
Both teams will face off on September 13 at 10:00 p.m. GMT+8 | 7:00 a.m. PT | 2:00 p.m. GMT. The match will be broadcast live on the official Valorant Twitch and YouTube channels.
READ MORE: Dodge Breach's Rolling Thunder ultimate with this big brain Omen teleport